Tintin drawing by Hergé sells at auction for record £1.9m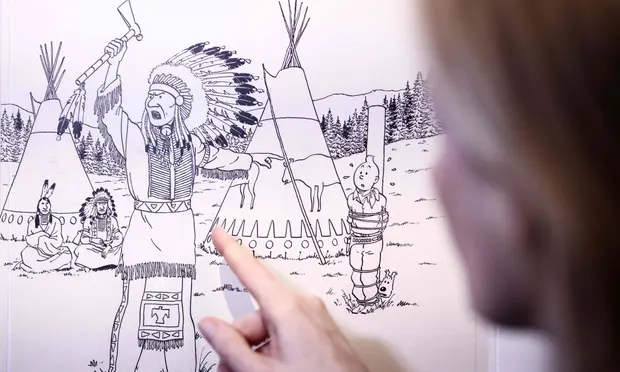 Theguardian_ An artwork by Tintin creator Hergé has set the world record for the most valuable original black and white drawing by the artist after selling at auction for more than €2m.
The drawing, Tintin in America – created in 1942 – was used for the colour edition of the Belgian cartoonist's 1946 book of the same name.
The book is the third instalment in Hergé's The Adventures Of Tintin series about the young Belgian reporter and his dog Snowy.
It features the pair as they travel to the US, where Tintin reports on organised crime in Chicago.
At the sale on Friday, organised by French auction house Artcurial, the black and white drawing sold for €2,158,000 (£1.9m).
It was drawn using Indian ink, graphite, blue pencil and corrective gouache – and was accompanied by its official certificate from the Hergé Committee.
"General de Gaulle once declared: 'My only international rival is Tintin.' This sale in the world of Hergé, with this new record for an original drawing in black and white, confirms it," said Éric Leroy, cartoon expert at Artcurial.
Hergé's Tintin comics are among the most popular of the 20th century.
The cartoonist, real name Georges Prosper Remi, was also known for the series Quick & Flupke and The Adventures of Jo, Zette and Jocko.
Hergé died in 1983 at the age of 75.