Man Painted Out of Famed Vermeer Painting Receives New Focus from Conservators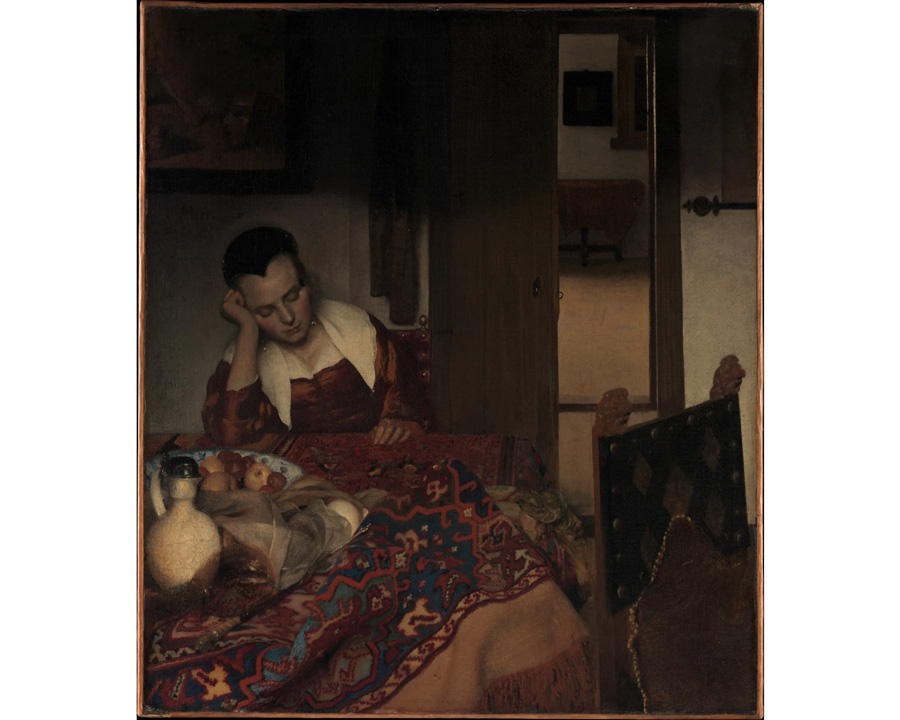 Artnews_ Conservators have begun to focus anew on Johannes Vermeer's A Maid Asleep (ca. 1656–57), a painting of a napping woman that once contained a man alongside her.
It was previously known that there was a male figure in the painting; who he was and what he was doing in the scene has largely remained a mystery, however, and now, the Metropolitan Museum of Art, the New York institution that owns the work, has conducted further research on it.
The Art Newspaper first reported word of these new studies this week during a symposium held in tandem with Vermeer's current retrospective at the Rijksmuseum in Amsterdam.
Martin Bailey, author of the Art Newspaper report, stated the man in A Maid Asleep "probably represents a self-portrait of Vermeer," referring to a painting by Nicolas Maes, a contemporary of Vermeer, as possible proof.
Queried about this, a Met spokesperson confirmed that a team of collaborators including conservator Dorothy Mahon and research scientist Silvia Centeno had been scanning A Maid Asleep, which is not included in the Rijksmuseum show. Their full findings were not available, however, and the Met is planning to release them at a later date.
"We are pleased that our ongoing investigation has revealed more information about the man painted out in the background of A Maid Asleep," Mahon and Centeno said in a statement to ARTnews. "XRF mapping and technical imaging have proven a step forward in the study of works of art with the aim of bringing more understanding to the artist's intentions and the meaning of the paintings. We look forward to continuing our study of this and the other paintings by Vermeer in The Met's collection."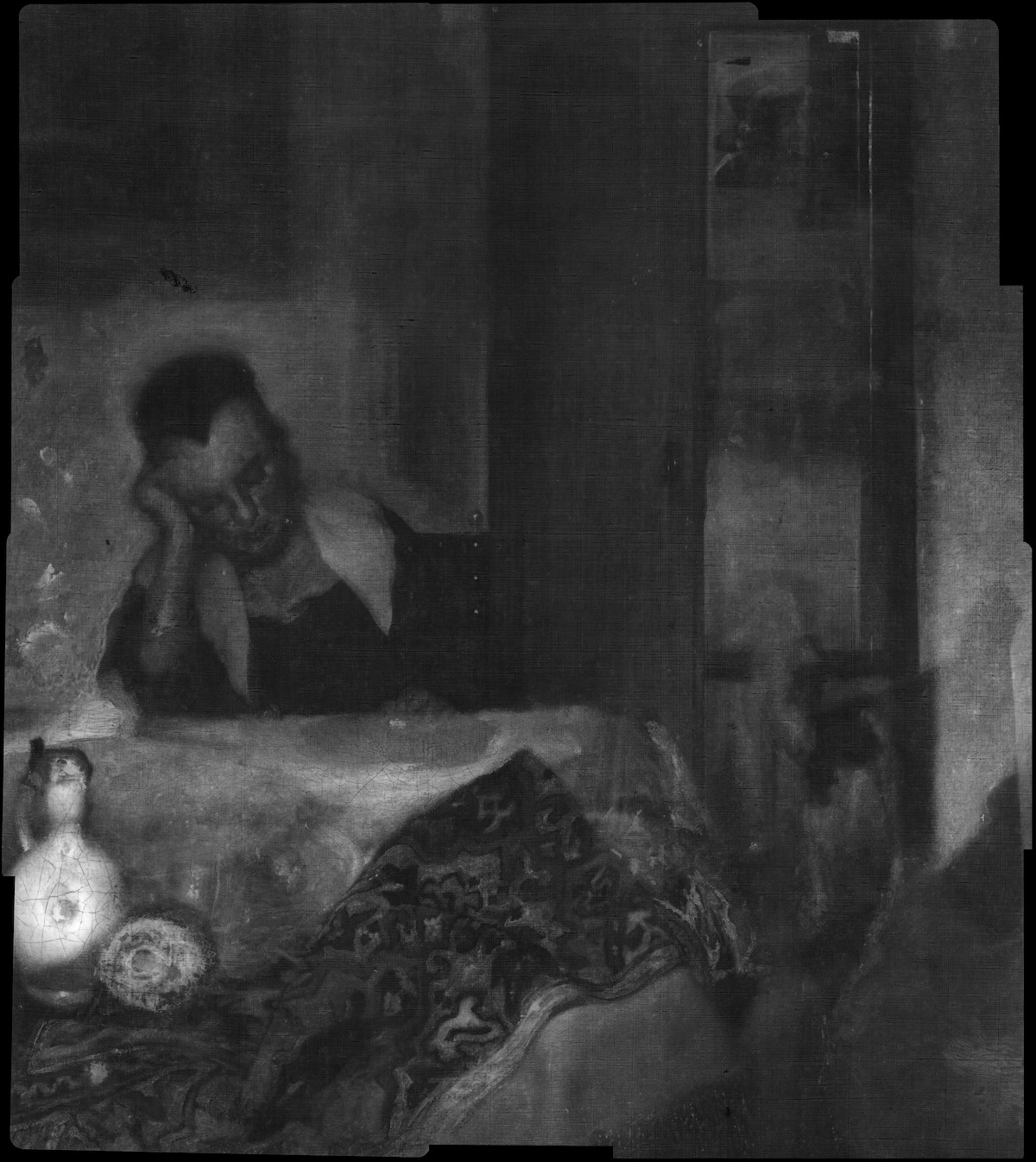 A Maid Asleep is one of Vermeer's acclaimed domestic tableaux featuring a lone woman, although it once featured more elements—a dog is also believed to have originally been painted into the background alongside the man. Because there was a man in this painting initially, some believe it might have been a seduction scene, a recurrent subject in Vermeer's oeuvre.
As it stands now, A Maid Asleep is ambiguous, a composition that feels intentionally unresolved owing to the significant negative space around the subject. It came in at #11 on an ARTnews ranking of Vermeer's paintings.
News of Mahon's studies on the painting coincides with a wealth of research now being conducted on well-known Vermeer paintings. The Philadelphia Museum of Art holds a painting that was long thought to be a copy and is now being revisited as a bona-fide Vermeer; the National Gallery of Art owns another that recently had its attribution downgraded.