Claude Picasso, Longtime Administrator of the Picasso Estate, Dies at 76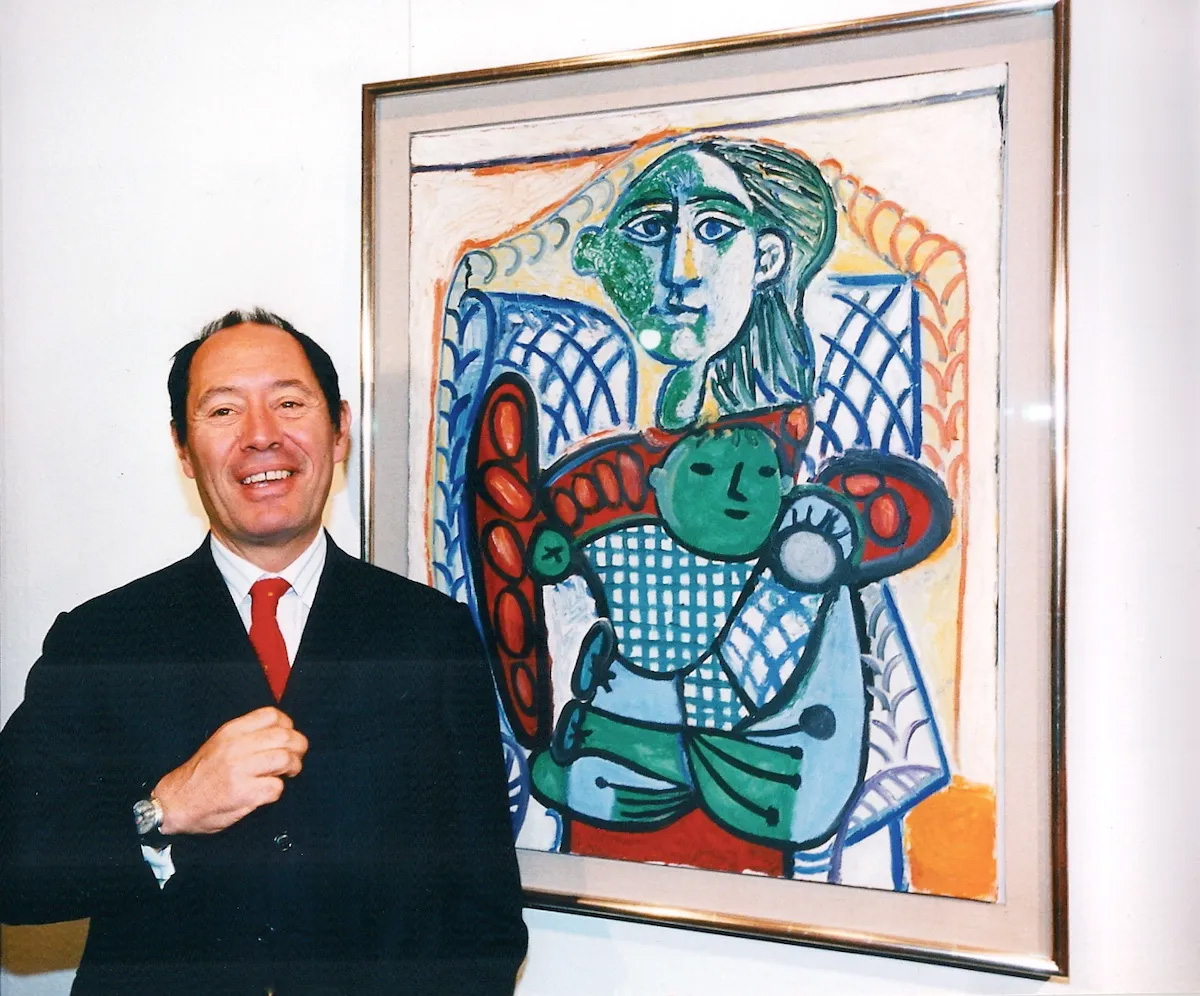 Artnews_ Claude Picasso, one of Pablo Picasso's four children, has died at 76. The news was first reported on Thursday by Agence France-Presse, which did not provide a cause of death.
He died within months of his mother, the artist Françoise Gilot, who passed away in June at 101, and during the 50th anniversary commemorations of the death of his father, whose work is the subject of numerous museum exhibitions around the world right now. (Among their survivors are Gilot's daughter, Paloma Picasso.)
In his capacity as the court-appointed administrator of the Picasso estate, a position he held from 1989 to earlier this year, Claude worked alongside his father's many descendants to steward the artist's legacy. The business was not always smooth sailing, as conflicts between members of the Picasso family periodically arose in public-facing ways.
Before Pablo Picasso had even died, in 1970, Claude, then aged 22, sued in France to be recognized as the legitimate son of his father, which would officially make Claude an heir. A court eventually ruled in his and his sister Paloma's favor, making them legal heirs to Picasso four years later, after the artist had died in 1973.
It was the first in a number of internal battles among the Picasso family that would unfold across the next few decades. Many of those conflicts pitted Claude against other of Picasso's heirs, including his second wife Jacqueline Roque; his half-sister Maya Widmaier-Picasso, whose mother was Marie-Thérèse Walter; and Picasso's grandchildren Marina Picasso and Bernard Ruiz-Picasso, the children of the artist's eldest son, Paul Picasso, via his first wife Olga Khokhlova.
The most explosive standoff took place in 1999, when Claude sold the Picasso name and signature to PSA Peugeot-Citroen, which released car titled after the artist. Marina sued Claude, claiming that he had disrespected "one of the greatest painters, a genius." Queried about the situation, Claude's lawyer told the Guardian: "Claude Ruiz Picasso is recognised by a majority of the five surviving heirs as being perfectly entitled to exploit the Picasso brand name."
In interviews, Claude said he never thought he would play such a role. "I never expected or desired to have any kind of role like this, or have any influence over my father's legacy," he once told Picasso biographer John Richardson. Speaking of his late brother, he added, "Paul also said, shortly before he died, 'You know, if we're in the shit we're in, it's all your fault.'"
Claude Picasso was born in 1947. He studied in England and France, and went on to live in New York between 1967 and 1974. He was briefly an assistant to the famed photographer Richard Avedon; he became a photojournalist himself.
In 1989, Claude became the court-appointed administrator of the Picasso estate, Succession Picasso. Through the role, he controlled the use of Picasso's copyright. He held the position until July, when his sister Paloma took over.
He could be ornery about his father's legacy. In 2018, he once said that a good amount of Picasso shows are "not necessary" and that Paris's Musée Picasso was doing too much lending. He said that many works in the collection were not in a position to travel as frequently as they did it and that the "tsunami" of exhibitions taking place include many which are "nondescript and do nothing more than surf on the magic of a great name."
Among the exhibitions this year to have feature loans from that museum is the negatively reviewed "It's Pablo-matic: Picasso According to Hannah Gadsby" at the Brooklyn Museum in New York.
Yet Claude also seemed to take great pride in his work for the estate. "There's still a lot to learn from Picasso," he told Richardson.
Dealer Larry Gagosian said in a statement, "He was a dedicated guardian and interpreter of his father's legacy, leading the Picasso Administration since its founding and enthusiastically supporting international scholarship and exhibitions. He was an extraordinary man and a great friend. Our hearts go out to all of Claude's family. He will be profoundly missed."