lensculture photography Competition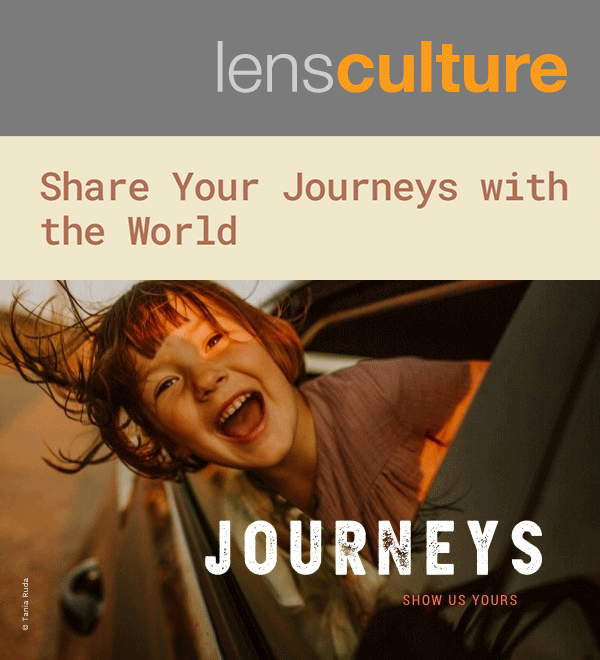 It has been a long few months at home and, like many of you, the LensCulture team is dreaming of summer vacations, adventures with friends and family, and a little change of scenery. Our ability to travel in the literal sense of the word is restricted for now, but photography offers us a wonderful opportunity to virtually satisfy our collective wanderlust. So for this award, we're seeking photography that explores a broad and aspirational theme: journey.
There is no limit to your interpretation of this theme.
Show us places you've loved, imagined or invented. Submit an epic odyssey of the heart or a journey of self-discovery. Dig out photographs of your favorite summer vacation with friends and family, or visually construct your next one. The possibilities are boundless!
Entry fees
You may submit one photo for free ($10 for each additional photo).
5 single-image entries, judged individually (not as a series): $35.
10 photographs, judged as a series: $45.
Prizes
SERIES AWARD WINNERS
1st Place: $5,000
2nd Place: $3,000
3rd Place: $1,500
SINGLE IMAGE AWARD WINNERS
1st Place: $3,000
2nd Place: $1,500
3rd Place: $1,000
DEADLINE: WEDNESDAY, AUGUST 19, 2020