PhDArts, international doctorate programme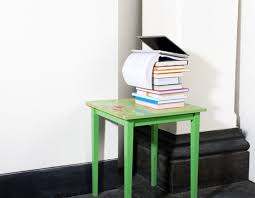 PhDArts, a collaboration between Leiden University Academy of Creative and Performing Arts (ACPA) and the Royal Academy of Art, The Hague (KABK), is a high-level international doctorate programme in visual art and design. PhDArts functions as a platform for artists who regard theoretical reflection and artistic practice as intrinsically related and complementary.
A unique programme in the Netherlands, PhDArts creates new possibilities for art and its practitioners through questioning and breaking down existing boundaries between art theory and art practice.
PhD candidates follow individual research trajectories, guided by a team of supervisors. Besides this, the PhD candidates participate in a doctoral study programme, which consists of lectures, seminars, trainings and workshops. Together with supervisors, staff members and guest teachers, the doctoral candidates form an inspiring and challenging research environment.
Certain conditions apply to the PhDArts doctorate:
The first condition for acceptance into the programme is a high level of artistry.
Secondly, each applicant should present a clear research theme, as well as a research plan. In addition, the discursive context of the research should be clearly described.
The PhDArts doctorate is a long- term research commitment that generally encompasses four years.
Researchers are expected to be in the vanguard of their fields of research.
The research should contribute to knowledge about art/design, as well as to the international discourse in the field of research.
Artistic research
Artistic research, or research in and through art, is an inseparable part of the art or design practice of the researcher. Therefore, there is a unique relationship between the artist/designer, the research method and the outcome of the research. This research is made possible by the artistic practice of the researcher, and, conversely, the artist/designer develops his work through the research. The outcome of the research is an artistic product, combined with a discursive product (i.e. the dissertation), which does justice to the artistic product.
The discursive text will provide insight into the departure points, methods and results of the research. The artistic work itself will be deliberative, containing reflection as an integral component. Research that fulfils these conditions will be innovative and relevant to contemporary developments in the world of art and design.
Because of the intrinsic relationship between work and text in this type of research, the outcome of PhD trajectory cannot be restricted to any particular format. Therefore, PhDArts does not specify a fixed ratio between the written dissertation and the artistic production.
submission deadline:
1 apr and 1 oct each year