Residency call
Island Dialog in Finnish Archipelago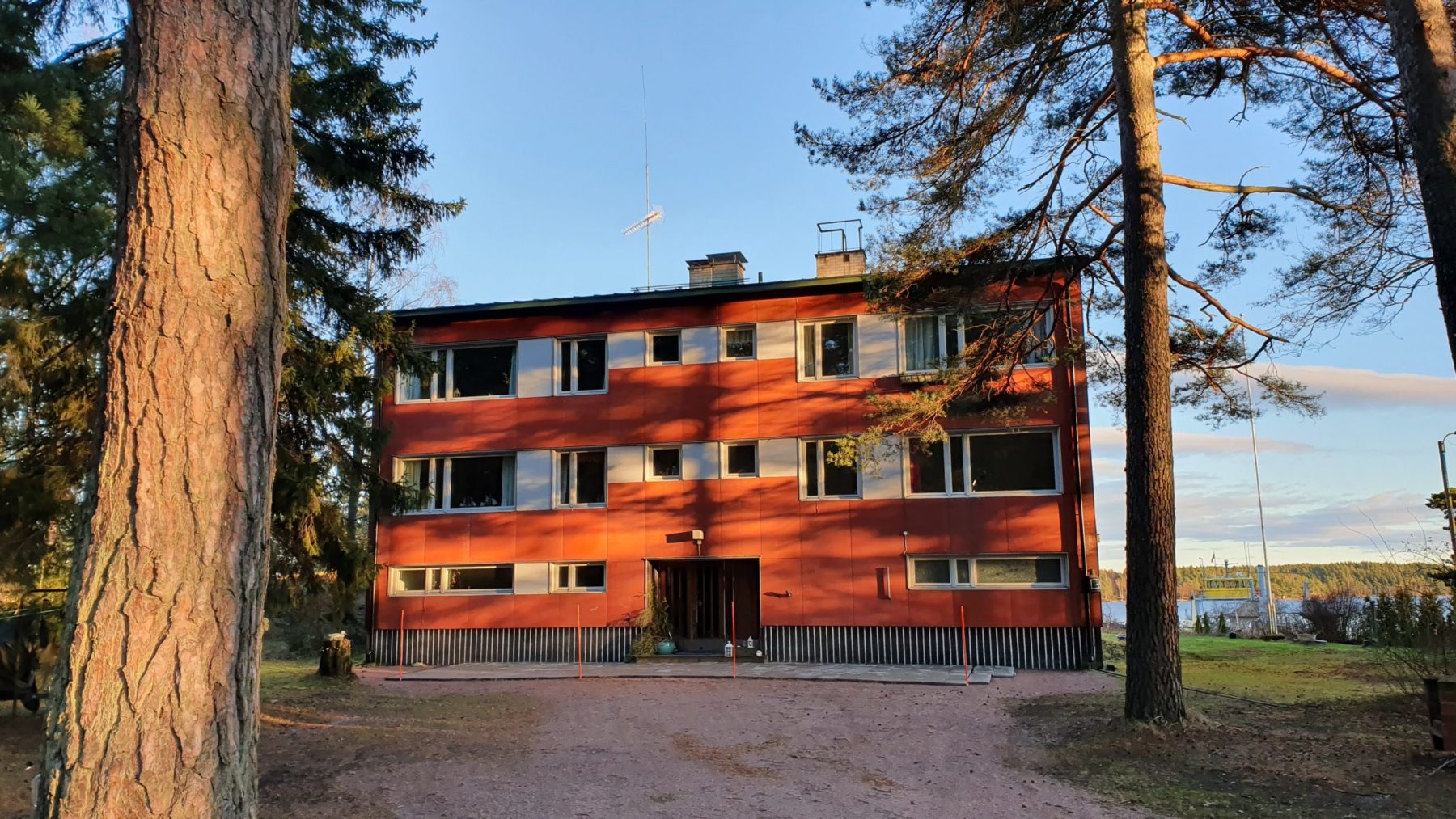 We are looking for professional contemporary artists/art professionals from all disciplines for whom nature and the surrounding seaside could be an interesting theme to work on. We offer a space to think and time to develop a new idea – or to continue on a work in progress.

Korpo is an island in the middle of the Turku Archipelago, located in S/W of Finland behind 2 ferries and about 1.45 hours by bus from Turku.

The AARK (Archipelago Art Residency in Korpo) is located right by the sea in a small apartment building from the sixties. It is close to the ferry that operates between the islands Korpo and Nauvo and is easily accessible by public transport.

In the other shore, you can see Nauvo and the harbour from where M/S Baldur leaves to the islands in the outer archipelago (Nötö, Aspö, Jurmo & Utö). In the summertime, there is also a small shop and restaurant.

The residency is 10 km away from Korpo church village and 13 km from Nagu church village (+ferry). There is a bus stop just outside the residency building.

Brief description of residency program

Our environment is a unique archipelago. With the National Parks and the Archipelago Sea Biosphere Reserve, frozen seas, light summer nights, rich birdlife as well as amazing star nights – this place has something to offer around the year: Outer archipelago or the nearby wild forest lake, the seaside is straight outside AARK, passing ships.

AARK can offer a quiet retreat as well as a more social setting depending on the artist's needs and other art professionals visiting. We organize a weekly informal meeting in the residency. Travel and working plans, questions, dinners and sauna … or just some coffee together.

Our location is by the ferry shore and a small boats dock so there is always some traffic and people around. But at the same time, the house and the archipelago can be very silent during winter months, a perfect environment to focus on your practice.

We encourage a dialog inside AARK, between both national and international quests and a dialog with local people and the environment.

Spaces and 2023 fees
The whole former ferry staff family house is now AARK residency. We have four airy-single and one double studios/apartments. The whole house can be used for bigger groups of art professionals.
620€/ person 1 month (+270 additional person)


Applications
You can apply for the residency any time.
We also do open calls 2-3 times a year.
To apply, prepare your files and send us the following information by filling the formulary bellow:
Link to your webpage or low-resolution PDF
CV including the year of birth, nationality and home address.
Intended time for the residency. Please notice that we normally work in full calendar months with residencies of between 1 to 3 months (exceptionally we can consider residencies of 1 or 2 weeks).
Motivation letter about your expectations for the residency.
Quite simple ah! Apply now.

Please be aware that a 150€ confirmation payment shall be paid soon after approval.

Visit Official website