Infinitesimal Microscopy for artists Fall or Winter 2019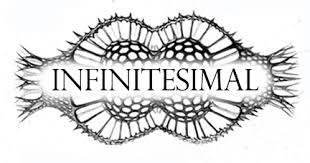 Infinitesimal is a research residency that aims to expand our scope of vision by helping artists explore biology and geology under the microscope. It will take place over a week in Gatineau, Quebec, Canada in the fall of 2019. The residency will involve daily excursions into natural habitats for collection of materials and into laboratories to get first hand experience with a wide range of microscopes and microscopy techniques. Expeditions into research labs will be enriched by many scientists.
Ayatana residencies are designed to enrich the practice of visual and conceptual artists. Writers, poets, musicians and dancers could also benefit from the Infinitesimal program. This residency will host only five or six selected international artists. This action packed research residency leaves little time free for making art, so Ayatana residents are not expected to produce work during the program. We are looking for adventurous artists interested in learning who have a willingness to participate in spontaneous development of early stage ideas with a small group.
At least half of all Ayatana field trips are spent outdoors and some involve gentle hiking.
Location:
Residents will be picked up in Ottawa, Canada and driven to the Ayatana Residency House, near the small town of Chelsea, Quebec. This culturally vibrant town, surrounded by mountains and nestled between Gatineau National Park and the Gatineau River, is home to many scientists and artists.
Cost
$1250 USD
Residency places are limited to 6 artists. Official invites will be given to accepted applicants.
What is included:
A bed in the Ayatana residency house.
All activities.
Transportation to all activities.
Supplies, equipment and technical gear.
Most meals will be provided, cooked by our resident chef.
*Residents will be responsible for paying for their own meals from restaurants 2 or 3 times during the week.
How to apply:
Send the following material to ArtLovesScience@gmail.com
1. Artist CV
2. Artist statement (about 200 words)
3. Ayaforms/form.docxtana form
4. Portfolio 5 – 10 images
Only applications that follow these guidelines will be considered.
submission deadline:
April 19, 2019