Resident call for artists in Australia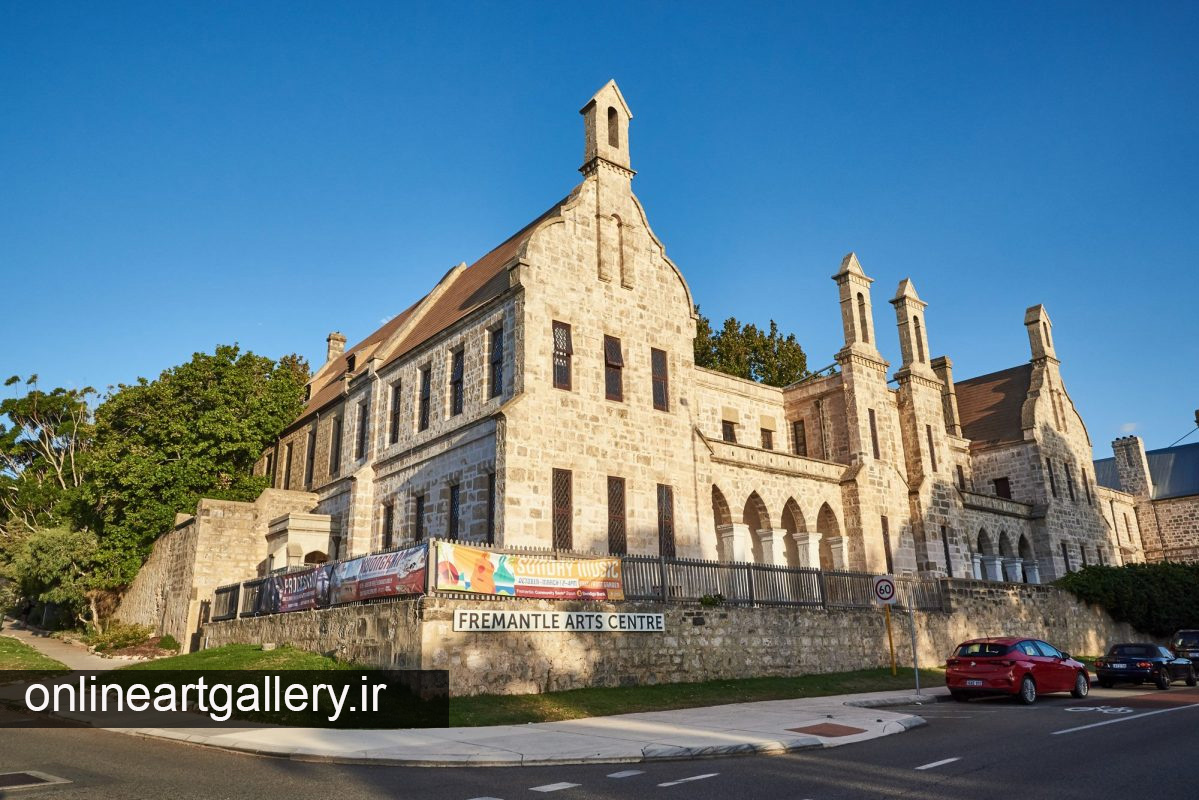 Fremantle Arts Centre's Artist in Residence program attracts local, national and international artists. Home to 11 studios and a residential apartment (located at the Moores Building), FAC can accommodate a variety of disciplines and project requirements.
June Artists in Residence
Jacobus Capone(WA) | Follow Jacobus on Instagram | Studio 1
Ross Potter (WA) will use roadkill as the subject and utilise surrealist techniques to draw a new series of portraits that imbue the everyday struggles he observes in people around him. Follow Ross on Instagram | Studio 2
Cameron Potts (WA) will be working on a large-scale painting in his highly detailed figurative style using acrylic, pencil, pen and ink on board. Follow Cameron on Instagram | Studio 3
Kim Mintz (WA) is interested in how social media affects personal identity. Through digital image manipulation and figurative oil paintings, Mintz aims to reflect the experience of constantly reconstructing and re-authoring the self via online images. Follow Kim on Instagram | Studio 4
Layli Rahksha (WA) will develop her new projectIndian Ocean Ceremony, using Fremantle harbour as a metaphor to reflect the idea of home through photography, drawing, and printmaking. Follow Layli on Instagram | Studio 5
Alana Di Giacomo (WA) will investigate connections between architecture and space, working with abstract constructions, paintings and installations. She will develop work for an exhibition at Heathcote Cultural Precinct in August. Follow Alana on Instagram | Room 4
Alex Spremberg (WA) will explore new painting processes in order to develop a series of works combining rational geometries with the fluidity of paint. Follow Alex on Instagram | Studio 6
Duncan Wright (WA) will consider the beach as a site of cultural significance – of great pilgrimage, tradition, lore and ritual. He will develop a photographic typology, exploring themes of cultural identity, nature and culture. Follow Duncan on Instagram | Studio 7
Chloe Nolan (WA) will explore the Medusa mythology through video and installation. Combining collaged scenes of predatory male film characters and motifs of Medusa-women, Nolan hopes to create an immersive, unsettling body of work. Studio 7
Jenni Vacca (WA) will create a series of sculptural works combining clay with sands, limestone and tree resins sourced from the natural environment around FAC. Vacca will study the naturally occurring forms and textures through drawing, frottage and imprint to inform the new direction of her sculptures. Studio 9
Nien Schwarz(WA) has a longstanding interest in Earth science. She's incorporated geological material into her arts practice for several decades, and will use her time in residence to investigate the potential of geological waste material in the composition of ceramic glazes. Follow Nien on Instagram | Ceramics Studio
Genevieve Matthews (WA) will experiment with new skills and techniques while considering themes of environmental awareness. Her residency was awarded as part of the City of Fremantle's 25Under25 art award. | Ceramics Studio
Dawn Dudek (Canada) will work on the next phase of her project Distance and Displacement which started in the boreal forests of Canada. Utilising painting, photography and animation her work will move from the landscapes of WA into the studio, then back again; raising important questions about originality and ways of seeing within our natural surroundings. Follow Dawn on Instagram | Moores Apartment
How to apply
Residencies can cover the creation of new works, research, and developing your practice. Particular outcomes are not expected of FAC's residents. Proposals are considered in relation to FAC's other programming and studio availability.
Please Include:
A current CV for each participant
Hi-res images (1-4MB, min. 300dpi) of your past work with detailed information and full captions; or for writers, a sample of published text, maximum 15 pages
An outline of your intended residency project (media, concept, possible activities, and potential outcomes)
The intended time frame
Your preferred residency space (if known)
For further information contact Bevan Honey, Residencies & Studios Coordinator at bevanh@fremantle.wa.gov.au.
When to Apply
Individual artists, groups of artists, curators, writers and organisations can apply for a residency year round. Applications for the Moores Building residential apartment will be accepted in September 2020 for residencies beginning after September 2021.
Submitting Your Proposal
To submit your proposal email residencies@fremantle.wa.gov.au. Please note that hard copy proposals are not accepted. Links to drop box folders and other file sharing sites will also not be considered.