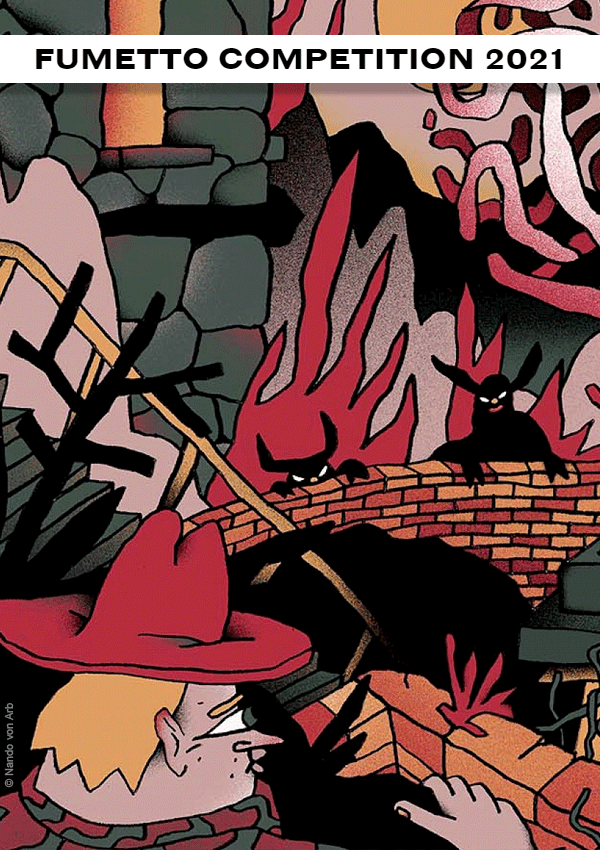 Each year, Fumetto Comic Festival Lucerne holds a competition to give comic creators the opportunity to compare their work, present it to a broader public and to exchange views with others.

THEME 2021
This year's topic: without borders

Carefree happiness, infinite freedom, totally detached and lost in blissful nothingness. Being without borders can mean many things. It can be liberating, trigger feelings of euphoria, create a desire for something new. But it can also generate insecurities and fears. Are you really free, where do you reach your limits and where do you set your own? To overcome all borders, we can build new bridges, the possibilities are endless! What does all of this mean to you, how do you create these chances for yourself? Where do you stand and what does it mean to you to live without borders?
Draw us your comic, that includes the topic «without borders» in any form.
Entry fees
The competition is free to enter.
Prizes
Fumetto will award three prizes in each of three categories:
• 18 years or older,
• 13 to 17 years,
• up to 12 years of age.
The winners will receive cash prizes.
Deadline: 4 January 2021