Fumetto International Comix Competition 2021
Each year, Fumetto Comic Festival Lucerne holds a competition to give comic creators the opportunity to compare their work, present it to a broader public and to exchange views with others.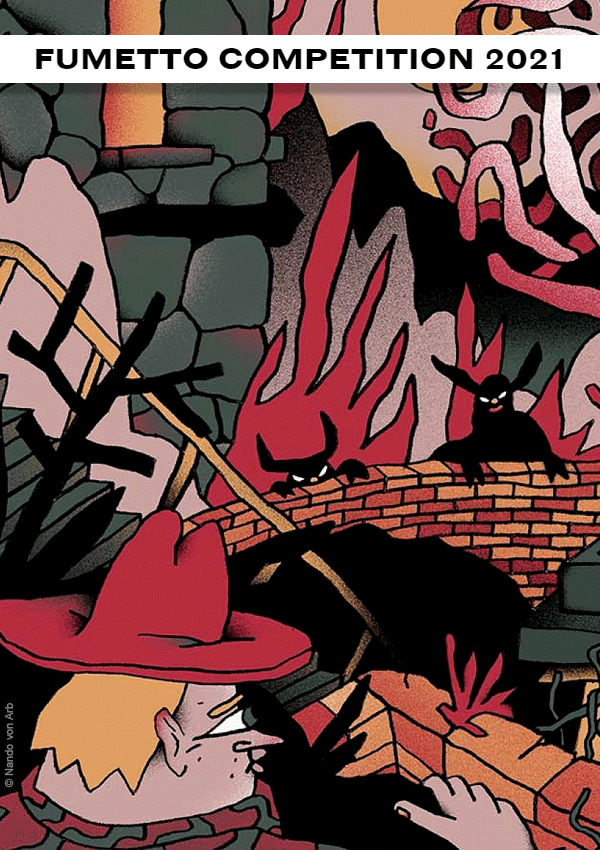 This year's topic: without borders

Carefree happiness, infinite freedom, totally detached and lost in blissful nothingness. Being without borders can mean many things. It can be liberating, trigger feelings of euphoria, create a desire for something new. But it can also generate insecurities and fears. Are you really free, where do you reach your limits and where do you set your own? To overcome all borders, we can build new bridges, the possibilities are endless! What does all of this mean to you, how do you create these chances for yourself? Where do you stand and what does it mean to you to live without borders?
Draw us your comic, that includes the topic «without borders» in any form.

JURY
TBA

CATEGORIES
Cat. 1: 18 years or older
Cat. 2: 13 to 17 years
Cat. 3: up to 12 years of age (reference date is the deadline)

CONDITIONS
DEADLINE: 4th of January 2021 (date of postmark)
APPLICATION: Register under the application form, wait for an e-mail which provides your user number, print e-mail and enclose it in you application.
FORMAT: A4 or A3 (other formats enclose application will be disqualified)
FORM: Only comics (stories in picture form), no entries via e-mail.
NUMBER OF PAGES: Maximum 4 (only 1 comic story).
LABELING: Name, address, telephone number, e-mail, user number, date of birth and paging on the back of each page.
PACKAGING: sturdy envelope, no rolls.
RETURN POSTAGE: For Swiss residents only: stamps or money in the value of the stamps needed. Foreigners: 15 Euro. If the return postage is not enclosed or not sufficient the works will not be sent back but kept for one year.

SEND TO
Fumetto Wettbewerb, Rössligasse 12, CH–6004 Lucerne, Switzerland
Confirmation of participation will be sent by the mid of February 2021. The works will be returned by the end of August 2021.

SCHOOLS
Register under the application form «Schule» and enclose the list with names and details of the participating students and information about school, class, teacher, e-mail and telephone number.

EXHIBITION
Forty to fifty comics will be nominated by the jury and shown in the exhibition during the festival from 20.-28. of March 2021, those not nominated will be shown in folders.

THE PRIZES
Fumetto will award three prizes in each category. There will also be a prize for the best scenario, regardless of the categories. The festival's visitors will be able to vote for the peoples choice award.

LIABILITY
Fumetto assumes no liability in case the work sent to us is lost, or damaged. Fumetto acquires the using rights of all submitted works. In particular, Fumetto is entitled to use all submitted works, as well as parts of it, for journalistic coverage, selfpromotion and/or possibly for reproductions in publications or a touring exhibition. Unless the sender instructs otherwise, Fumetto is entitled to pass on the addresses of the comic creators.