2023 Bow Seat Ocean Awareness Student Contest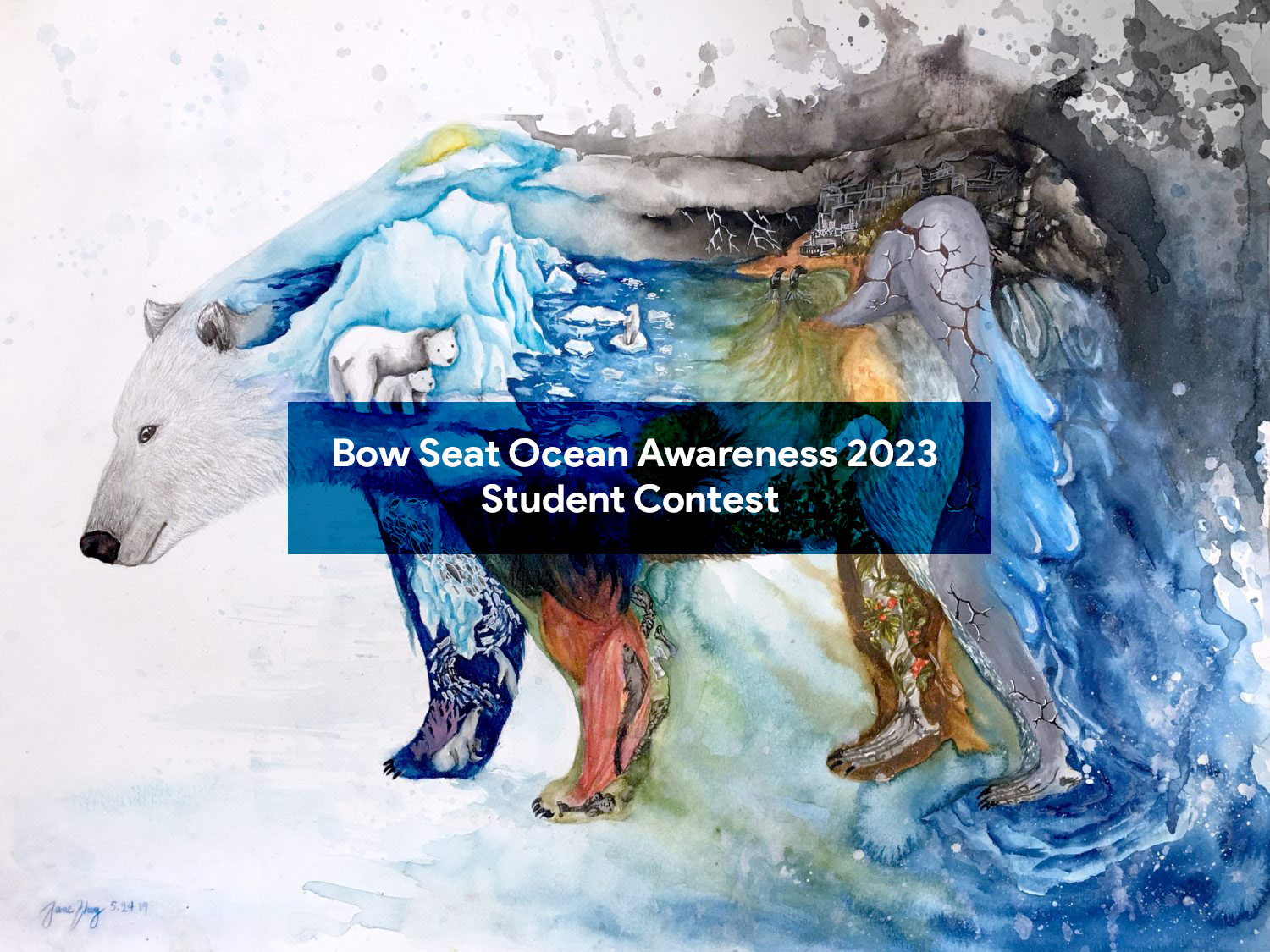 The 2023 Ocean Awareness Contest – Climate Heroes in Action – encourages students to learn about both climate change and solutions to the climate crisis.
Bow Seat want to celebrate the work of countless everyday heroes fighting to make the world more habitable and just in the face of human-induced climate change. These heroes are leading with determination, resolve, and even joy to create a better world for us all.
Gold, Silver and Bronze Award winners, as well as Honorable Mention winners will be announced in each contest division. Several other special awards will be announced as well.
Details about the theme for 2023 are available on the official website.
Climate change impacts our oceans in a multitude of ways: extreme weather events, unprecedented coral bleaching, and rising sea levels, to name a few. As oceans play a critical role in regulating our climate and act as a buffer to protect us from global warming, the health of our oceans is tied to human health, whether we live on the coast or hundreds of miles inland.

The media – whether a newspaper, broadcast, or TikTok – tends to focus on the negative. These stories get clicks and attract interest. Yes, climate change is the greatest threat that our blue planet is facing right now, but it is easy to doomscroll through this bad news and miss optimistic stories. There are reasons to feel hope for the future. We live in a world with scary problems, but we also live in a world with real climate solutions.
Submissions, either group or individual, are accepted in:
Visual Art
Poetry & Spoken Word
Creative Writing
Film
Performing Arts: Music & Dance
Interactive & Multimedia
Participation is open to students ages 11-18 worldwide.
The Ocean Awareness Contest is a platform for young people to learn about environmental issues through art-making and creative communication, and become advocates for positive change.
It's free to enter.
Deadline: 13 June 2023


visit official website