Taylor Wessing Photographic Portrait Prize 2023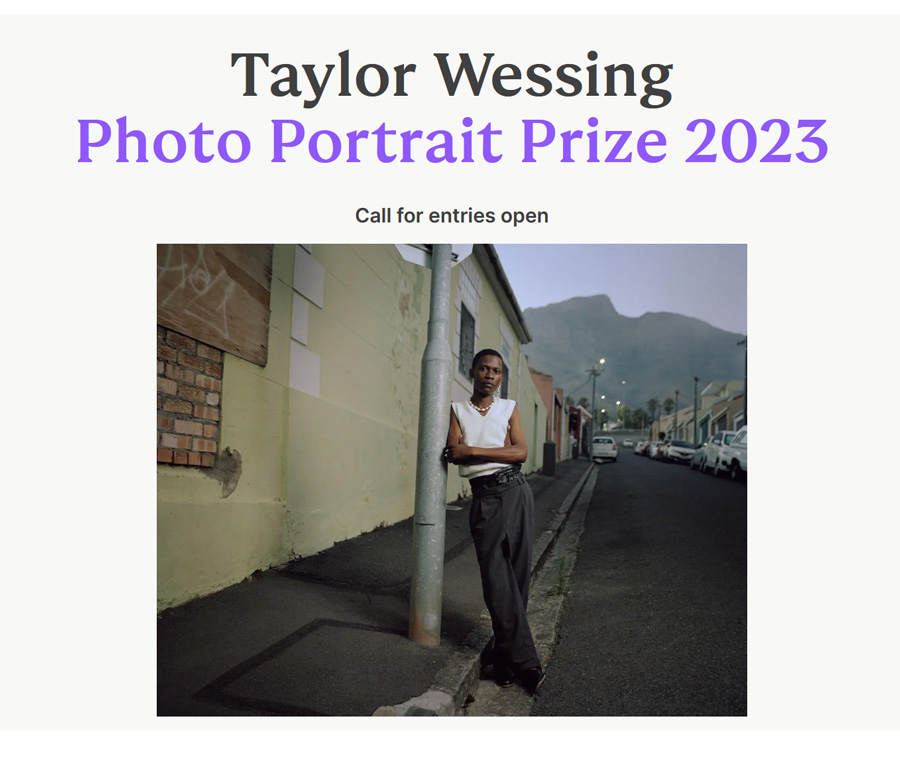 The Taylor Wessing Photographic Portrait Prize is a leading international photographic portrait competition, which celebrates and promotes the very best in contemporary portrait photography.

Organised by the National Portrait Gallery in London, the Prize has established a reputation for its diversity of photographic styles submitted by a range of photographers, from gifted amateurs and photography students to established professionals.

The photographs must be portraits. Portrait may be interpreted in its widest sense, of "photography concerned with portraying people with an emphasis on their identity as individuals".

Each photographer can submit up to six photographs. All photographs must have been taken by the entrant from life after 1 January 2022.

Entry fee is 21 GBP (approx. 26 USD).


Eligibility

Open to photographers from around the world, aged 18 and over.


Prize

The winner of the competition will receive 15,000 GBP (approx. 18,630 USD). In addition, the judges, at their discretion, will award cash prizes to one or more shortlisted photographers.
Deadline: May 22, 2023