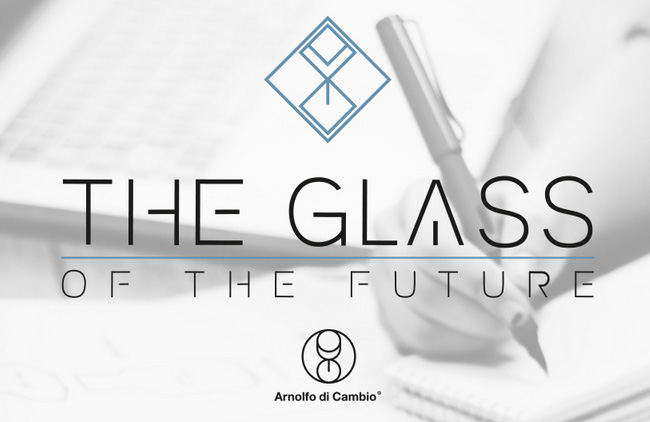 023 marks the 60th anniversary of Arnolfo di Cambio, an iconic brand renowned for its design, style, elegance and quality – a proud example of Made in Italy.
Arnolfo di Cambio is distinguished by a strong tradition that speaks to the past as well as to the future – a brand that is constantly striving to remain one step ahead. As a result, Arnolfo di Cambio has launched an international contest called "The Glass of the Future" - a competition aimed at designing and making a glass that best represents a vision of tomorrow.
The deadline for the applications is June 18th, 2023, and the three finalists will be announced on the official website and social pages of Arnolfo di Cambio on July 18th, 2023.

All the projects will be judged by a jury of five different experts, all of them related to the design world:

1) Prof. François Burkhardt: Head of the Jury. He is a theorist, historian, as well as architecture and design critic. He was a director of some important European cultural institutions including the Kunsthaus in Hamburg, the IDZ (Internationales Design Zentrum) in Berlin and the CCI (Centre de Création Industrielle) of the Centre Georges Pompidou in Paris. He has received numerous awards, including the Compasso d'Oro for International Career.

2) Gabriele Bagnasacco: CEO of Arnolfo di Cambio, he also leads the Compagnia Italiana del Cristallo Srl that is the licensee of several internationally renowned brands. He is always attentive to design and designers, he has collaborated with Joe Colombo, Cini Boeri, Enzo Mari and many others.

3) Franck Millot: Partnership & Special Events director of Maison & Object in Paris; he has also been the director of Design Week in Paris since 2011. He is a true international design expert.

4) Andrea Ruggiero: Award-winning Industrial Designer and Professor of Industrial Design at the Parsons School of Design in New York.

5) Massimo Maestri: CEO of Matiba Digital Marketing, expert in web and visual communication, he has a twenty-year experience of collaboration with several Italian and International companies.

3D printed models of the three selected projects will be presented in Paris during the retrospective exhibition "Sixty Years of Design in Crystal" in conjunction with the Maison & Objet fair (September 7th- 11th, 2023). The first winner, among the three finalists, will be determined by the public via online voting.
cash prize award: $ 550.00 USD