The Print Center 98th Annual International Competition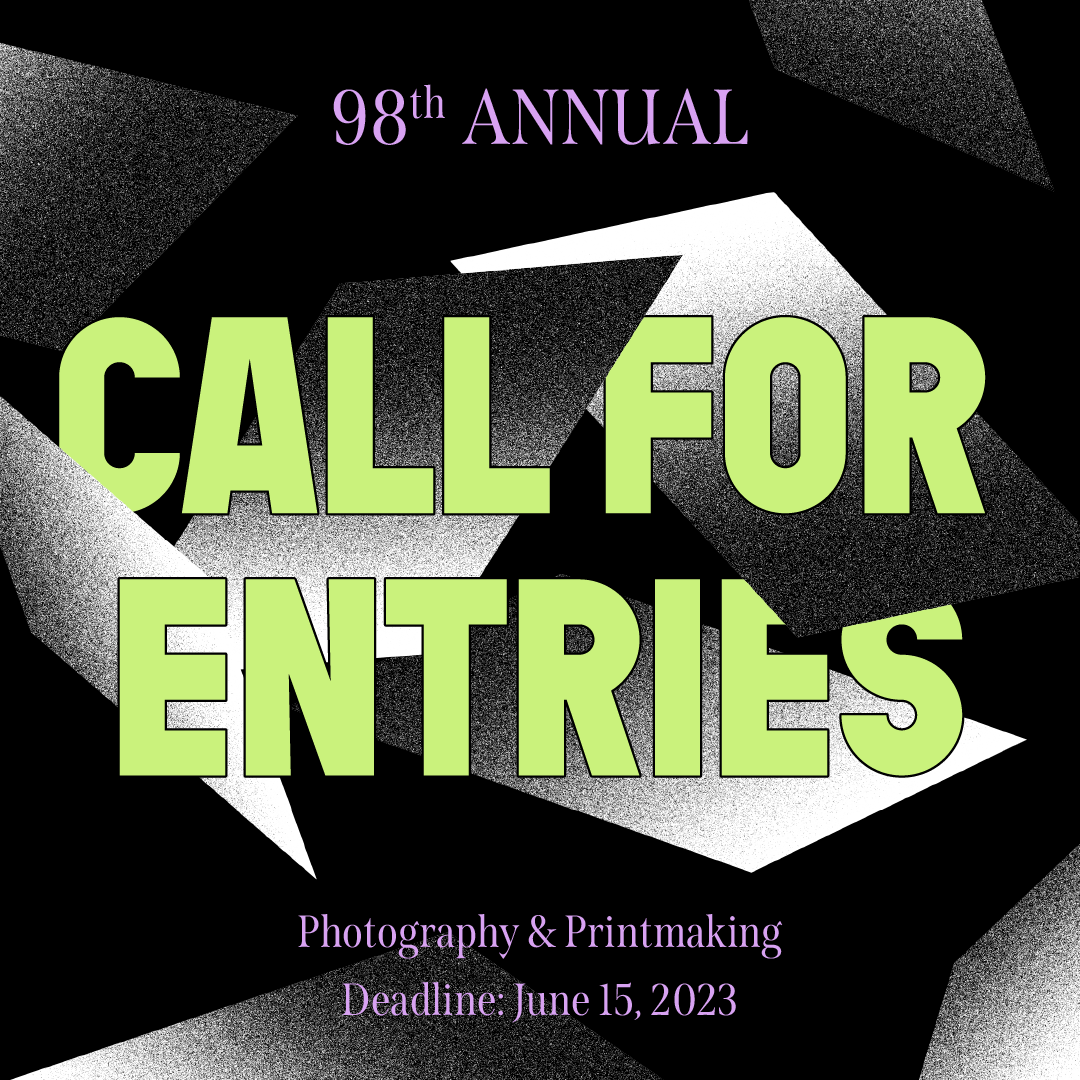 The Print Center is pleased to announce the 98th Annual International Competition, open to all artists using Photography and/or Printmaking as critical components in their work.
Artists whose work pushes the boundaries of traditional photographic and printmaking practices are encouraged to enter. 2D and 3D works are eligible.
Three of the Finalists will be selected by The Print Center's curator to receive solo exhibitions at The Print Center (January–March 2023) along with a honorarium. Selected artists will work with Curator Jensen Bryan on the selection of works and installation design.
The jurors will select a group of 25 Semifinalists and 10 Finalists.
The Print Center's Annual is one of the oldest and most prestigious competitions in the United States. Open to local, national and international artists, The Print Center is particularly interested in highlighting the use of photography and/or printmaking in new and intriguing ways, both in content and process.
A wide variety of exhibition, museum acquisition, cash and material prizes are provided by supporters of the Annual to be awarded to Semifinalists and Finalists, including:
Three Solo Exhibitions at The Print Center (Finalists only)
Stinnett Philadelphia Museum of Art Collection Award
Pennsylvania Academy of the Fine Arts Purchase Award
Art Museum of West Virginia University Purchase Award
Fish/Pearce Award ($500)
Callan/McNamara Award ($500)
The Print Center Honorary Council Award of Excellence
Print Center Gallery Store Contract
Numerous additional cash and material prizes awards
Any artist using photography and/or printmaking as critical components in their work can enter. Former Finalists and Semifinalists are eligible to apply.
Work submitted must have been completed in the last three years. Up to five images may be submitted and only one submission per person is allowed.
Entry Fee:
Each entry costs $45. Entries can only be submitted online.

Deadline: 15 June 2023


Visit Official Website