Billboard Art Competition Art Moves 2023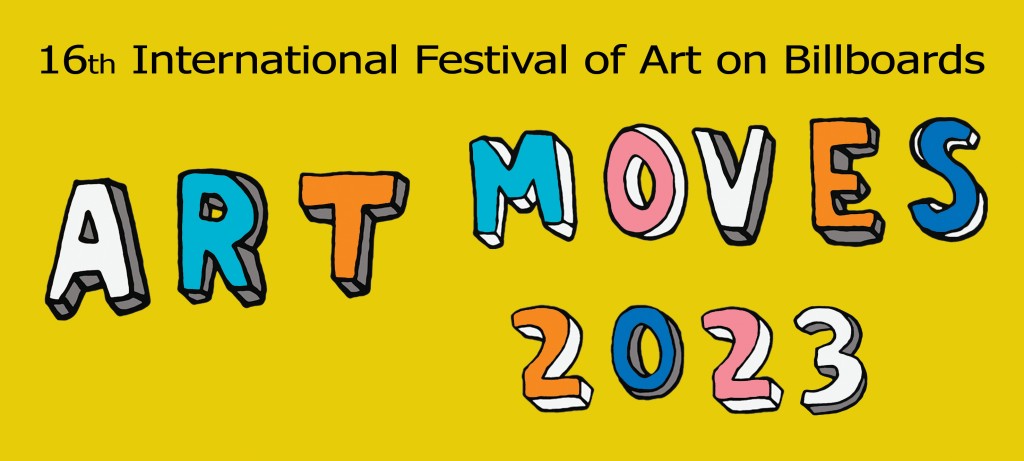 The 16th Festival of Art on Billboards – Art Moves is calling for entries to the 2023 International Billboard Art Competition, open to all the interested people.
Submitted artworks are supposed to be a creative response to this year's competition theme: What shift in our perspective do we need to see the bright side of reality, not just the dark one?
The author of the winning entry will receive the Main Award in the amount of PLN 4,000 (about EUR 900/USD 984).
The best 6 artworks selected by an international jury panel will be printed and exhibited in the urban space of the city of Torun, Poland in September 2023.
Details about this year's theme are available on the official website.
This competition slogan can be treated as a metaphor of all the processes taking place in the world today. In recent years, both we individuals, and the whole of humanity, have experienced a plethora of difficult and depressing situations and events. The pandemic, wars (including the war in Ukraine) and an increasingly noticeable climate crisis have had a negative influence on many of us. But these bad events are just one side of the reality we live in. This other bright side does exist – thanks to our joint and individual efforts, relationships, everyday work and care about the most important things for us. Nevertheless, when we surf the Internet every day or use other types of mass communication, when we try to find out what is happening in the world, we are bombarded with negative news that induces strong emotions, which are extremely difficult to defend against. This negative side of reality, unbalanced by the positive one, deprives us of life energy, triggers irrational fears, and steals our willingness to life and act. What shift in our perspective do we need to see the bright side of reality which could be an antidote to the dark side, give us power and hope to build a better present and future? Where should we look for this bright side? Or maybe positive events happen every day, at our fingertips, but we just do not notice them? Why is it like that? What actions, feelings and ways of thinking can help us achieve this? How can we function and act better and more positively in our own life, the surrounding environment and the wide world?
The Billboard Art Competition Art Moves is intended to propagate and popularize billboard art and to encourage artists to create art engaged in the reality.
For more information, please visit the official website.
It's free to enter.
Deadline: 23 July 2023


Visit Official Website