Communication Arts 2024 Illustration Competition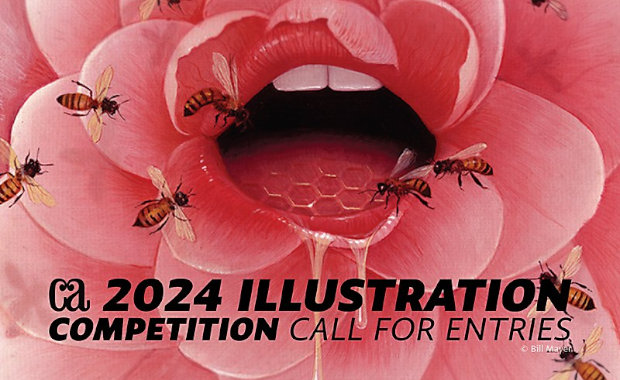 Communication Arts is calling for entries to its 2024 Illustration Competition, open for new work — first published or produced between January 2023 and January 2024.
The Communication Arts Illustration Competition is the most prestigious competition for creativity in illustration.
CA's Award of Excellence is one of the most-coveted awards in the industry. If chosen, winning places you in the highest ranks of your profession.
Selected by a nationally representative jury of distinguished designers, art directors and illustrators, the winning entries will be distributed worldwide in the Communication Arts Illustration Annual, in print and digital editions, and on commarts.com, assuring important exposure to the creators of this outstanding work. As a service to art directors, designers and art buyers, a comprehensive index will carry contact information of the illustrators represented.
Each winning entrant will receive a personalized Award of Excellence and award certificates issued for firms, individuals and clients.
Communication Arts is publishing the best in visual communications from around the world since 1959.
For 65 years, Communication Arts has honored the craft of talented illustrators from around the world. In support of these hardworking artists, Communication Arts will not be accepting AI text-to-image generated submissions in this competition.
Entry Fees
Advertising: $40 single entry/$80 series
Books: $40 single entry/$80 series
Editorial: $40 single entry/$80 series
For Sale: $40 single entry/$80 series
Institutional: $40 single entry/$80 series
Motion/Animation: $90 single entry/$180 series
Self-Promotion: $40 single entry/$80 series
Unpublished: $40 single entry/$80 series
Student Work: $20 single print entry/$40 print series/$45 single video entry/$90 video series
Entries registered after 12th January 2024 require a late fee of $10 per entry.
Deadline: 26 January 2024


Visit Official Website