International Compost Awareness Week 2024 Poster Contest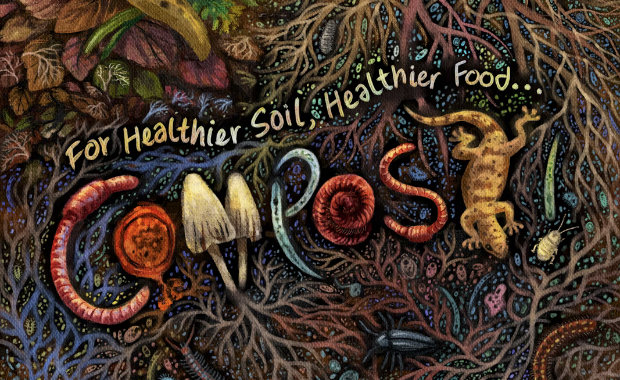 International Compost Awareness Week's Committee invites you to get involved in ICAW 2024 and participate in the Annual Poster Contest from 1st September 2023.
The theme for 2024 is COMPOST…Nature's Climate Champion! The goal is to encourage more composting around the world.
The successful poster winner will receive a $500 prize. The new poster will be sent to thousands of people celebrating International Compost Awareness Week, which is held the first full week of May every year. The dates for 2024 are 5 May — 11 May.
Details about the theme for 2024 are available on the official website.
The 2024 International Compost Awareness Week (ICAW) theme is truly a collaborative and international effort. Again this year, we teamed up with the International Compost Alliance (ICA), which includes compost associations from around the world, to select: COMPOST… Nature's Climate Champion! The theme was chosen by participating international partners incorporating the collective focus on one of the initiatives of the United Nations Sustainable Development Goals (SDG), which is "Take urgent action to combat climate change and its impacts."

The chosen 2024 theme best reflects the UN goal by highlighting the facts on how compost plays a role in helping to fight climate change. How? Compost helps in a number of ways. First, methane, a greenhouse gas twenty-five times as powerful as carbon dioxide, can be significantly reduced through the recycling of organics instead of their being landfilled. Second, compost offers a significant answer to climate change mitigation. Compost's return to the soil serves as a "carbon bank," helping to store carbon thereby removing it from the atmosphere. And finally, compost helps to increase resilience to the effects of climate change such as drought and extreme weather.
The concept and images of the poster should be based on the benefits of compost. Compost is the focus of the contest. The judges will especially look for images that demonstrate that organic materials are a key component to healthy soils and for keeping soils and the environment healthy in the future. When creating your poster, please remember that the winning poster will be reproduced and distributed. The Compost Research & Education Foundation's logo, along with sponsor logos, will be added to the poster below the winning image. Do not add any logos to your design.
ICAW 2024 is open to anyone aged 14 or older from anywhere in the world. Entries are limited to one submission per artist.
Please visit the official website for further info.
It's free to enter.
Deadline: 1 November 2023


Visit Official Website