TerraViva LOGO- Graphic Design Competition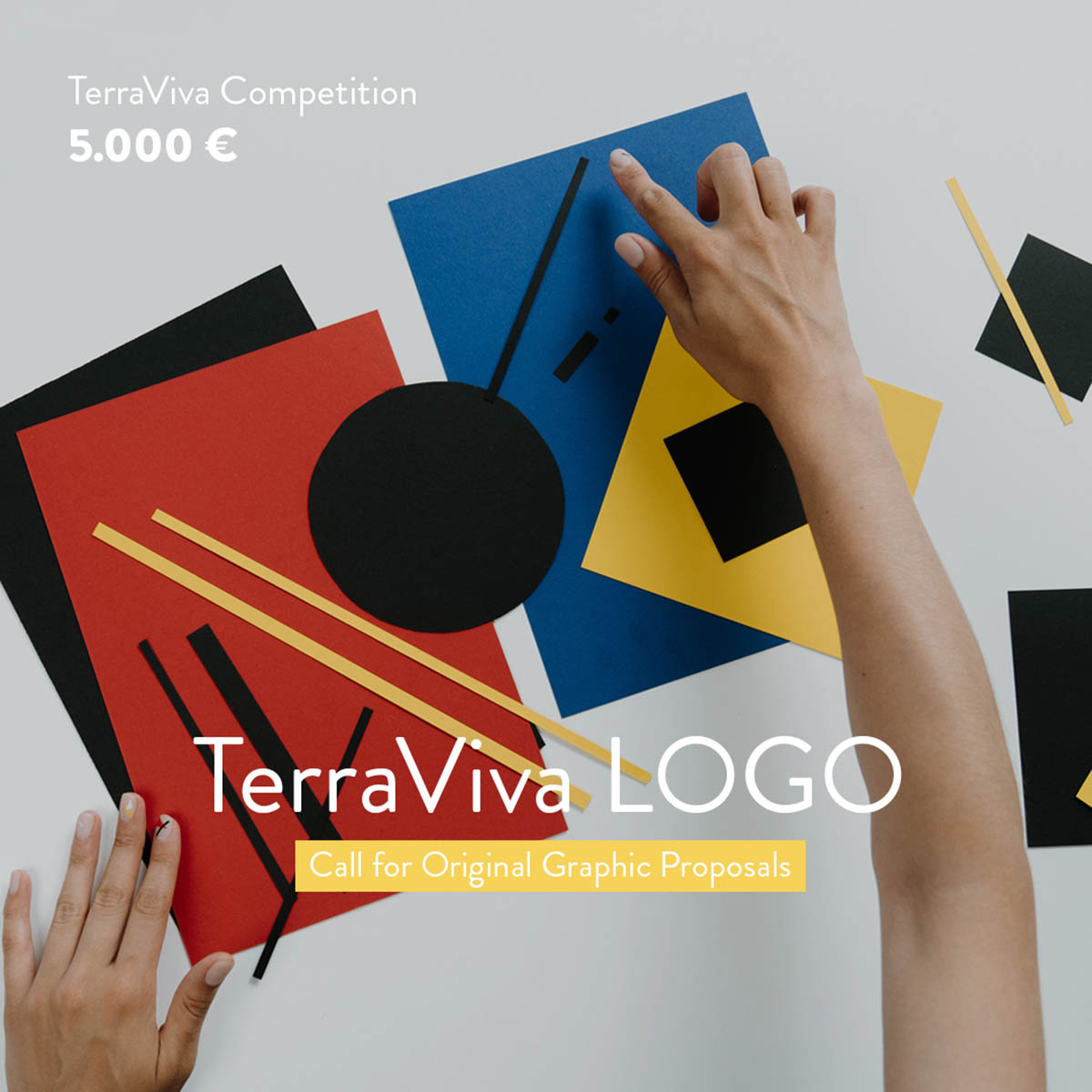 TerraViva LOGO is a new graphic design contest that aims to collect original and innovative proposals capable of revolutionizing TerraViva's brand identity.
The challenge of this competition is to explore the values that characterize both TerraViva's brand and all their initiatives, searching for that symbol, that font, that graphic sign capable of expressing the perfect synthesis of what TerraViva is today.
Prizes up to 5,000 Euro will be awarded to the winners selected by an international jury panel. The first prize winning entry will be awarded with 3,000 Euro.
Over the course of time, TerraViva have recognised the importance of digging deeper into their brand identity, questioning precisely what identifies the essence of every startup: the logo. With this premise in mind, they have decided to undertake the search for a new distinctive and iconic symbol, capable of representing in the best way the core values of TerraViva.
Assigning such a delicate task to a single graphic studio seemed limiting and not in line with our style, which is why TerraViva decided to turn to our extraordinary community of creatives who undoubtedly know TerraViva like no one else.
Whether you are a student, an emerging designer or an established professional, you are invited to participate in TerraViva's first graphic design competition: join the creative community and submit your innovative proposals.
The goal is to design a logo that not only has a strong visual impact, but also tells a story, conveys TerraViva's commitment to a sustainable future and communicates their passion for design and architecture.
Registration Fees
35 Euro – Early Registration from 7th August to 22nd September, 2023
45 Euro – Standard Registration from 22nd September to 20th October, 2023
55 Euro – Late Registration from 20th October to 10th November, 2023
Deadline: 10 November 2023


Visit Official Website