Pure Talents Contest 2024 – Objects & Spaces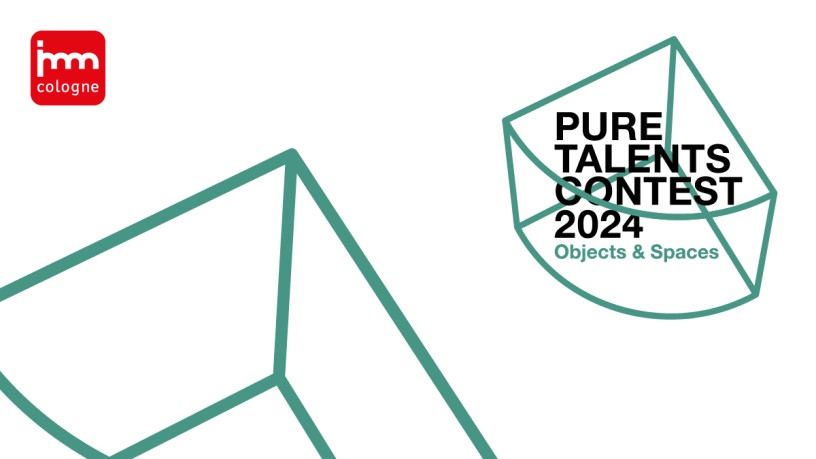 The Pure Talents Contest is amongst the most highly recognized international design competitions for up-and-coming talent.
Organized by Germany's largest Interior Business Event, the competition's 20th edition at imm cologne 2024 will once again be the stage on which designers present their creative ideas and innovative concepts to a large audience, giving them the opportunity to establish valuable contacts in the industry. Many of these ideas and concepts have found their way into the collections of renowned manufacturers.
The Pure Talents Contest has an impressive track record and will celebrate its 20th edition at imm cologne 2024 with an exciting new concept. From now on, the competition will recognize students and young professionals who engage with the challenges of the future. In addition to designs for products, interior design concepts can now be entered for the first time. The aim of the Pure Talents Contest is to find promising designers who will have a lasting impact on global issues and the interior design industry.
Three themes have been chosen for 2024:
Lifestyle and home living in cities with limited space
Lifestyle and home living in a circular society
Lifestyle and home living as a statement/message/concept
Responses to these themes may be submitted in the form of product designs and/or interior design concepts.
One winner for each of the themes will be selected by the jury and will receive prize money of 1,000 Euro.
The shortlisted projects will be exhibited as part of imm cologne 2024 from 14 to 18 January 2024.
Please visit the official website for further information.
It's free to enter.
Deadline: 16 October 2023


Visit Official Website