Be Izmir Illustration Contest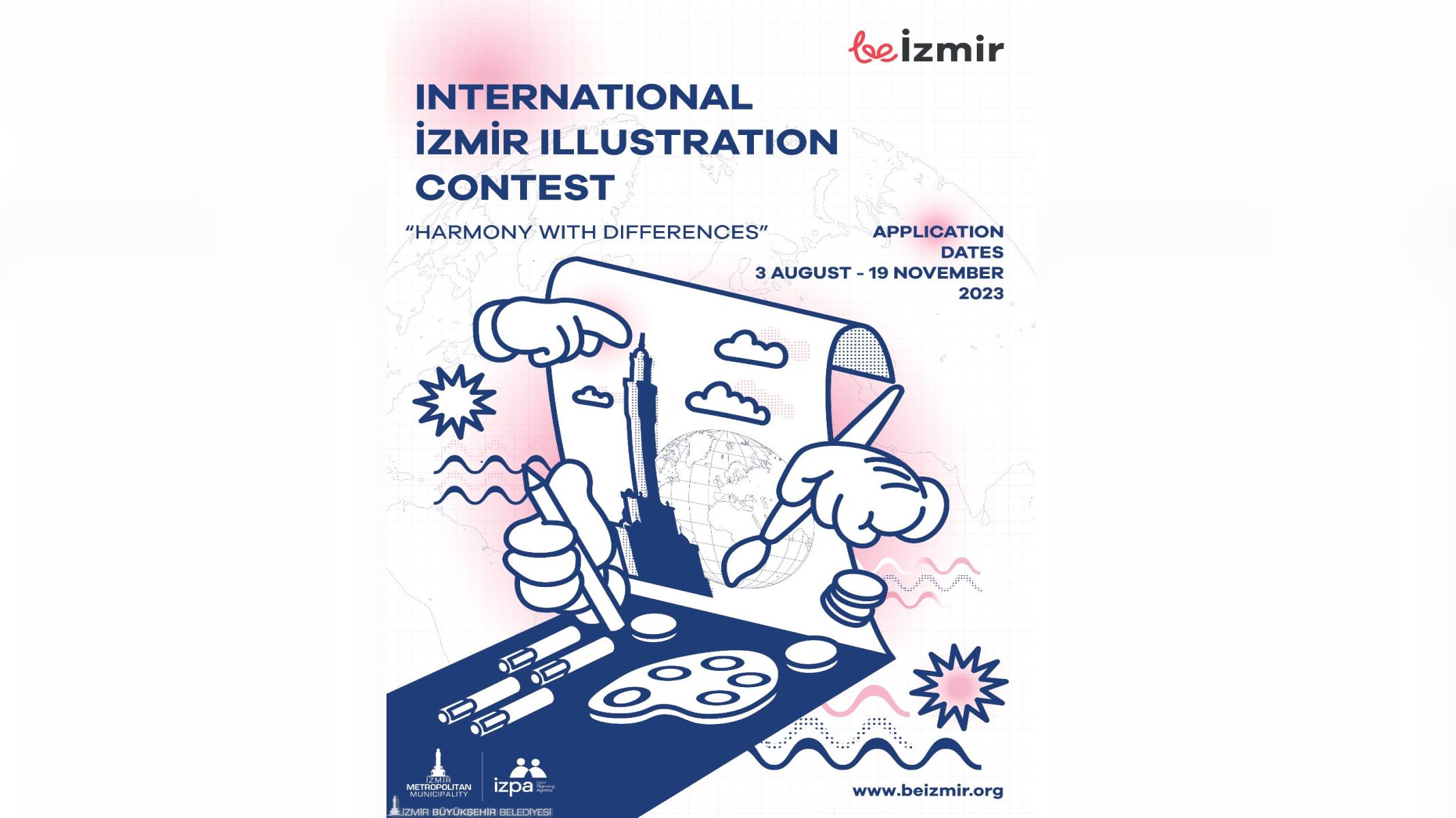 İzmir Planning Agency (İZPA) is hosting an illustration competition about the city of İzmir themed "Harmony with Differences".
The subject of the contest is to design original illustration works reflecting İzmir's culture of harmony, using the silhouette of İzmir's Clock Tower.
130,000 TL in total, will be awarded to the best works. Also, 20 works will be selected for an exhibition and will be displayed throughout Izmir and its districts.
The aim of the contest is to make İzmir, a city of 8,500 years of harmony and democracy, a focal point for artistic creations.
Clock tower illustration proposals can be created using any digital, vector, pixel, or manual technique (on paper/cardboard). They can also be in the form of collage, photograph, or three-dimensional objects, which should be later scanned, photographed, and/or digitized.
The submitted clock tower illustration proposals must be unpublished and original. You can submit up to 3 designs, and the finalists will be selected based on merit, but only one design can be eligible for an award.
The Be Izmir Illustration Contest is international and open to individuals aged 18 and above from all around the world.
It's free to enter.
Deadline: 19 November 2023


Visit Official Website