Retreat and residency at La Macina di San Cresci- ITALY
La Macina di San Cresci consists of studio space, library, gallery and residence for artists and it is located in the historic complex of the Pieve di San Cresci.
An open laboratory for artistic projects, a retreat, a place of contemplation and creativity
Sometimes residents become quite involved in a community – giving presentations, workshops, or collaborating with local residents. At other times, they are quite seclude, with ample time to focus and investigate their own practice.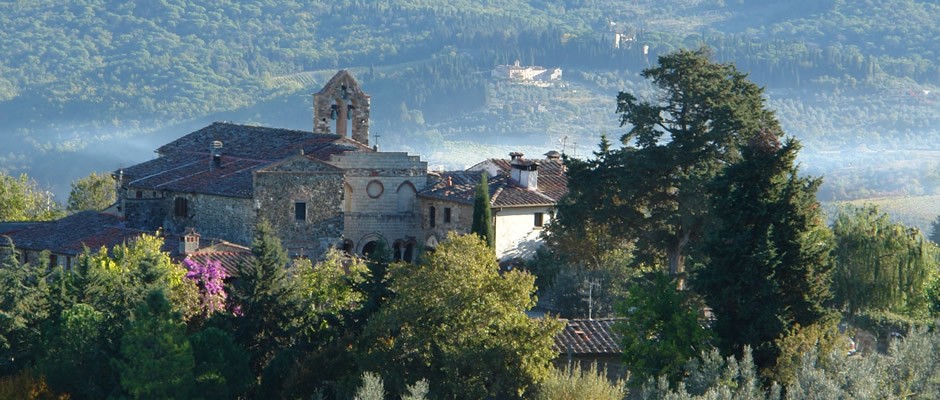 Events opportunities: book presentation, theater and music performances, art and design exhibitions, workshops, visit local artists and craftsmen.
The artists living here have an opportunity to exchange experience and to learn from one another also seated around a table to share a dinner with a good glass of wine.
The relaxed atmosphere of Chianti and the splendid historic building, from the 10th century, form an exciting combination.
During the stay the artists will have the opportunity to go on several outings and visits to the surroundings, which abound in places of special naturalistic and historical significance.
The Chianti-area with its dense concentration of vineyards, olive groves, old farmhouses, vegetable gardens, orchards, hilltop cypresses, terraced slopes and wooded valleys remains the definitive embodiment of the idea of the Tuscan landscape offering a picturesque frame for your memorable art residency.
The area provides an endless range of interesting things to see and do.
For those interested in architecture and history – or simply picturesque views – the main sights in the area of Chianti to the east of Greve among the Chianti hills and the slopes of the Val D'Arno are the innumerable castles and tower house. Florence and Siena are right next door! And Pisa, San Gimignano, Lucca, Volterra, the Scuplure's Parks, the numerous markets.
Duration of residency
The duration of this residency program is minimum one week and maximum three months.
Disciplines, work equipment and assistance
Are invited to apply for the residency artists working in the following creative disciplines: drawing, painting, sculpture, photography, film, video, new media, installation, fiction and nonfiction writing, poetry, dance, music ( there is a restored organ available in the church), interdisciplinary, design and architecture.
La Macina staff work closely with each resident to facilitate the space, knowledge and collaborative opportunities with artists, curators, local residents and other organizations necessary for their work.
Accommodation
The house is located in a very silent and peaceful area, far about 2,5 km from the town of Greve in Chianti ( 15 minutes walking).
Facilities are very basic and not suitable for people with special needs.
Residents live in private rooms. Kitchen, living room and bathroom are shared. Linen and towel are provided.
The House is equipped with washing machine, dishwasher, oven, frigidaire and other electric appliances Wireless internet access is available.
Cooking is done individually or shared by the group as desired.
Partners and families are welcome! Ask for a quote.
Studio/ workspace
Type and size of studios:
- Ample 45 m2 studios, suitable for painting, sculpture and installations. Access directly from the square
- Historic cellars (220 m2) divided into different areas and shared by the artists.
All studios are open 24 hours a day. The entire centre is wireless equipped.
The adjacent consacred Church can be used for special works, like installation or music recorder.
In the Church that is an old Organ restored available for musicians.
We suggest to bring your laptop. One communal computer has been set up for resident artists to share in the studio.
Facilities include meeting table, a black and white photography darkroom, video projector, amplification system, projection screen, digital piano, basic handtools, easels, air compressor and electric stapler, basic tools for wood.
In the office there are three printers A4 black and white /color, scanner and copier.
Fees and support
1 week € 450, each next week € 300.
Is requested a deposit of € 200 when the applicant receives acceptation of the candidature.
Balance is due no later one month before the sojourning begins.
The residency fee is intended to cover the general cost of running the program and the maintenance of historic building that is under the protection of Ministry of Cultural Heritage.
Artists in residence are therefore expected to cover their own living expenses and the costs of their accommodation and studio space.
We are happy to assist artists seeking grants or other forms of funding in their home country/institution, by providing letters of recommendation when the candidature is accepted.
Another possibility of financial aid is fundraising through a crowdfunding site (gofundme, kickstarter, indiegogo, etc.). In this way some of our artists have successfully supported their residence.
Deadline: November 30 , 2018