Atelier Austmarka art residency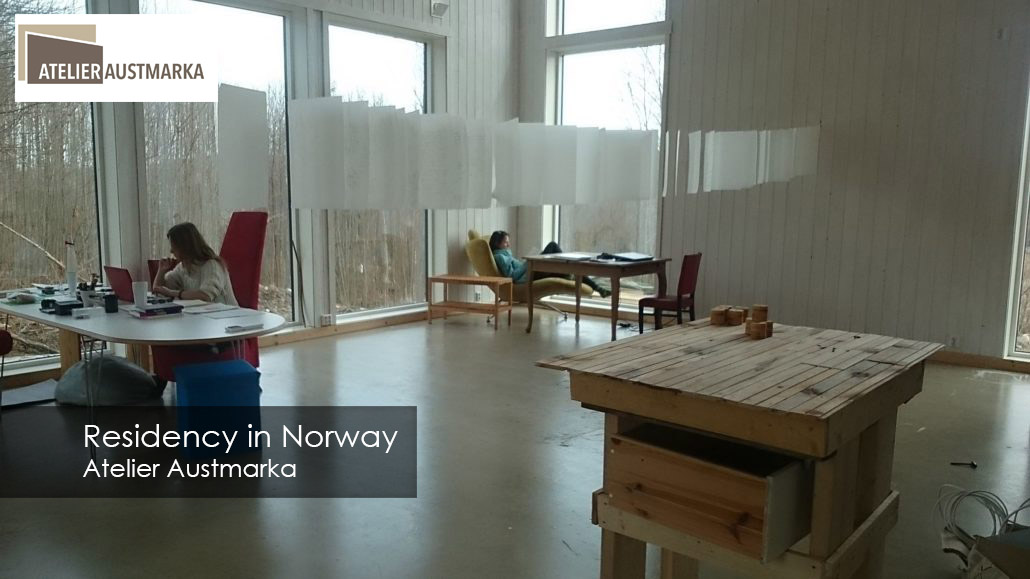 An atelier for artists in residence in the village of Austmarka, Finnskogen, in Southeast Norway. This quiet studio is surrounded by fresh nature, wildlife, mystic forests, and lakes. We welcome creative people worldwide in different disciplines the opportunity for artistic production and contemplation.
Duration of residency: From 10 days to 12 weeks
Disciplines: Academia - Animation - Architecture - Digital art - Drawing - Experimental - FashionGraphic - Design - Jewellery - -journalist - Landart - Literature - Management - -Art Theory - Media - ArtMovie editing - Multimedia - Origami - Online happenings - Painter non toxic - Paperwork - Photography - Puppetry - Sculpture - Textile - Traditional Crafts - Visual arts - Weaving workshop - Writer and Translators - Traditional Crafts - Film - Digital artist - journalist want to work whit my digital database website.
Artists have to bring their own equipment. There are some leftovers that can be used. No one can assist artists.
Fees: Unfortunately, they don't offer any grants but they do issue a formal letter of invitation for applications who need to seek grants and support elsewhere. Sometimes there is a possibility to apply for "lower price", but it's nothing like free lunch, read more here. Everyone has to take care of the house cleaning The Residency fee includes studio space (private or shared), private bedroom, shared bathroom, bed linen and towels, electricity, water, heating. Fully equipped kitchen, washing machine & internet.
Paid by artist
Artists take care of their expenses for materials (art supplies). travel cost, transportation to and from the airport, visa, daily living expenses, medical insurance.
Deadline: 8 November 2018