Painting Project: Out Looking Inwards
For the purposes of this residency, painters Robert Bordo (CA) and Robert Holyhead (UK) have identified three important dimensions of painting as medium: the painting's materiality, its visual form, and the frameworks, uncertainties and reflections that mark its making.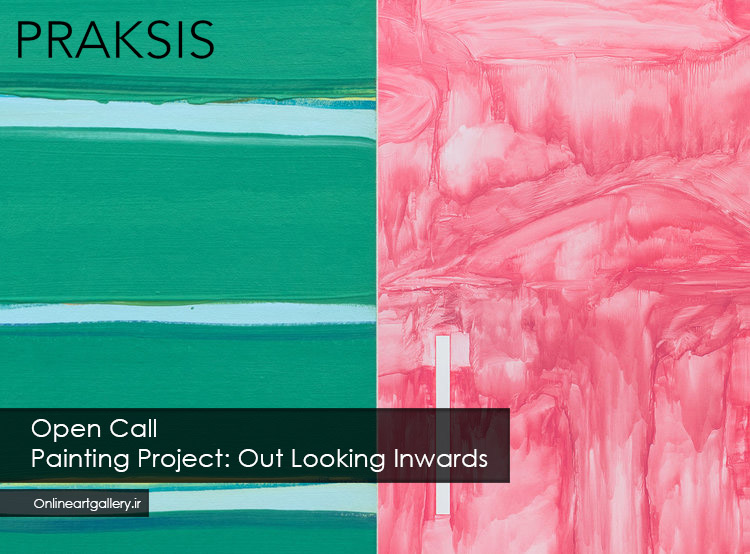 In Painting Project: Out Looking InwardsBordo and Holyhead aim to explore the intersections between perceivedly 'internal' painterly considerations and the wider world – including the vast virtual expanses of the digital realm. They will ask how painters mediate between the (often, but not always) intimate processes of thinking and making, and the realities of their works' distribution, reception and interpretation in today's complex cultural and socio-political environments. In the process, they plan to unpack some of contemporary painting's dominant critical narratives, asking how they have arisen; whose views and interests they serve; to what extent they reflect the actualities of painters' concepts and practices; and how they may be influencing future directions for the medium.


Places are available for a small group of between five and eight participants: applications are invited from painters and others with a strong interest in the residency's specific theme and questions. The residency will include scheduled and informal opportunities for critical/theoretical discussion, independent practice or research time, and group activities, including public events addressing the residency's foci; introductions to Oslo's art scene and its artists; and expeditions into the superb rural and wild environments surrounding the city.
Robert Bordo will initiate the residency (present from 2 to 21 April), then hand over to Robert Holyhead (present from 15 to 27 April) mid-way through. Their stays will overlap for seven days.
From 2 to 15 April, Robert Bordo proposes that individual studio time be supplemented by in-depth one-to-one conversations and group excursions. Each week there will be between three and five group events investigating the artistic and cultural life of the city, and exploring residency themes while walking in the varied landscapes around the capital. Between 15 and 27 April, Robert Holyhead proposes a series of one-to-one conversations with participants, structured around their specific interests and perspectives in painting. He will devise a flexible daily programme that will allow time for residents to work independently, and to plan ad-hoc group activities and visits.



ABOUT ROBERT BORDO AND ROBERT HOLYHEAD //
Robert Bordo makes thematic paintings that integrate a notion of formalism with a range of personal and theoretical narratives. Since the mid-1980s, his work has been exhibited extensively and internationally in solo and group exhibitions. Highlights include shows at the National Exemplar Gallery, Bortolami Gallery, Alexander and Bonin Gallery, MoMA PS1 and the Brooklyn Museum (all New York); The Suburban, Oak Park, IL, Mummery + Schnelle, London, the Museum fur Gegenwartskunst, Basel, and Tel Aviv Museum of Art. Collections in which his work features include the Metropolitan Museum of Art, NY, the Hammer Museum, Los Angeles and the Sheldon Museum of Art, Lincoln, NE. Awards and fellowships he has received include the 2014 Robert de Niro Sr. Painting Prize, the Solomon R. Guggenheim Foundation Fellowship, Canada Council Arts Grant, the Tesuque Foundation Arts Fellowship Award, a MacDowell Colony Fellowship, Ballinglen Fellowship, a Hermitage Retreat Fellowship and a Painting Fellowship from the New York Foundation for the Arts. He has designed sets, costumes and posters for the Mark Morris Dance Company, including designs for Brooklyn Academy of Music's 2017 revival of Dido and Aeneas. As Associate Professor of Art he led the Cooper Union's painting program from 1996 until 2017. He lives and works in Columbia County and Brooklyn, NY.
Robert Holyhead studied Fine Art at Manchester School of Art, Manchester Metropolitan University, between 1993 and 96, and at the Chelsea School of Art and Design between 1996 and 97. Solo exhibitions include shows at Galerie Max Hetzler, Paris, in 2016; PARTS Project, The Hague, in 2016; Galerie Max Hetzler, Berlin, in 2014; PEER, London, in 2012; and Karsten Schubert, London, in 2009, 2010 and 2012. He was a recipient of the five-year ACME Fire Station live/work residency (2005) and in 2009/10 he was commissioned by the Government Art Collection to produce two site-specific works for the new British Embassy in Brussels. In July 2018, he completed a residency at SoART in Austria. He is represented by Galerie Max Hetzler, Berlin and Paris. In 2018, he was selected for one of the Art Foundation's 20th Anniversary awards. Public collections holding his work include the UK Arts Council Collection, the UK Government Art Collection, Tate and the Centre Georges Pompidou. Recent writing projects include What is Seen: a catalogue essay published by Tate for Patrick Heron's retrospective at Tate St Ives.


POTENTIAL RESIDENTS //
Applications are welcomed from artists working with painting, as well as practitioners or theorists in other areas whose interests and experience are relevant to the residency's theme. Selected residents will be part of a temporary community of between five and eight local and international participants. The residency will involve group activities, discussion and creative exchange around the residency theme, as well as time for independent working. Selection is based on applicants' ability both to gain from, and contribute to, the activities of the month-long residency.
PRAKSIS aims to provide an environment for development and professional growth: applications are welcome from practitioners of differing ages and experience levels.
PRAKSIS residencies are intensive and structured around the interests and needs of their participants. The particular form that each residency takes is developed collectively through discussion once the group comes together. Group members are encouraged to share their reasons for applying and what they hope to get out of their time with PRAKSIS.


WHAT PRAKSIS PROVIDES //
This residency is free of charge and offers comfortableaccommodation for non-Oslo based residents in central Oslo. Local residents continue to live at their usual address. The residency community regularly comes together at the residency studio space, and at organised events and meals.
International applicants receive a stipend of 3000 NOK (approximately 300 euros) towards additional costs.
Weekly meals encourage discussion, debate and friendship. On weekdays PRAKSIS provides lunch at the working space. Dinners for all residents, with invited guests, are held weekly.
Oslo has a vibrant and adventurous arts landscape. PRAKSIS provides residents with information and links to the city's cultural scene, informing them about exhibitions, talks, performances and other events. PRAKSIS seeks wherever possible to connect participants with relevant organisations and individuals in Oslo. PRAKSIS residencies aim to introduce the residency community to Oslo creatives in various spheres, including curators, writers, and artists.
Activities and events are mainly held at PRAKSIS's space in central Oslo. At the start of the residency, participants are invited to make a presentation, informally introducing themselves and their practice to the rest of the group. Other activities include residency related visits, a tour of Oslo's galleries, networking events, discussions and group critiques – some open to the public. A screening/seminar event addresses issues surrounding the residency theme.
Residents are responsible for their own travel and any further costs.
Our team is happy to support applications for external grants wherever possible.
Residents are welcomed to suggest or lead an action, activity or workshop that will clarify and support their own background, interests or methodologies. Participants are also encouraged to contribute towards a shared resource list in advance of the residency, potentially including readings, podcasts, films or other materials for consideration during the residency.


REQUIREMENTS //
English is the common language at PRAKSIS and residents must be sufficiently fluent to participate in group discussion and activity.

Residents are expected to involve themselves fully in the work of the residency: joining meals, participating in events and engaging with the resident community.

Accepting a residency involves a commitment to participation for the full residency term.


APPLICATION GUIDELINES //
Please submit:
• A completed application form. We kindly request that you send a PDF version of the application.
• Recent CV/resume.
• Portfolio (only one PDF file). Up to 5 images. The images should include captions or short descriptions. For videos/films, please provide links to your own website, Vimeo page, YouTube page, etc. Do not attach actual video files.
Please submit only electronic copies of the above in ONE email under 5 MB to: residency13@praksisoslo.org
In the subject line of your email, please write your name and country of residence per the following order: Last Name, First Name, Country.
Selections will be made by Robert Bordo, Robert Holyhead and curators from Norwegian Crafts and PRAKSIS on the basis of each individual's potential to participate in and benefit from residency involvement, and are not based on applicants' academic or professional backgrounds. Successful applicants will be selected for Skype interviews with residency admissions jury, which will take place shortly after the application deadline.
DOWNLOADS //
Application form - .PDF version
Application form - .doc version
APPLICATION FEE //
There is an application fee of 75 NOK (€7.70/US$8.8 as of 03/12/18). This entirely goes towards administrative costs associated with the open call.
Submission Deadline: January 10, 2019