Melbourne LCI university Scholarship Call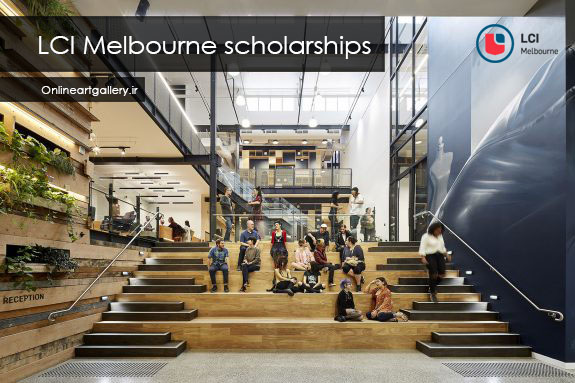 Take your creativity, smarts, drive, and social-mindedness, and turn it into what's next with LCI Melbourne scholarships.
We are looking for students who want to make an impact and are poised to thrive in their creative studies to apply for our scholarship program.
Applications close: 1 February 2019, 4:00pm.
There are three scholarship types available:
Find which Scholarship type suits you best:
| | | |
| --- | --- | --- |
| Academic | Creative | Indigenous |
| Covering 15% of your full-time tuition fees annually, with selection focused on your academic performance (ATAR and study scores) | Covering 15% of your full-time tuition fees annually, with selection focused on portfolio performance. | Covering 50% of your full-time tuition fees annually for students who are of Aboriginal and Torres Strait Islander descent. |
Download brochure including application form
These scholarships are available for study across our unique degree program.
Am I eligible?
To be considered for a scholarship you must:
be a new domestic student, starting your studies in T1
be accepted into your program of study prior to applying for a scholarship
provide your completed scholarship application, including the scholarship form
Assessment criteria
| | |
| --- | --- |
| Creativity | Demonstrated creative aptitude in their chosen area of study, a passion for their industry, and self-motivation to make a contribution in their area of study. |
| Academic Achievement | Demonstrated dedication and commitment to achieving success in their past and future studies. |
| Community Spirit | Demonstrated willingness to be proactively involved with local, national, or international community activities or causes, as well as with the LCI Melbourne community. |
| Social Responsibility | Show an understanding of social causes and responsibility and be actively engaged in activities that reflect this. |
| Values | Quality, Initiative, Creativity, Mutual Consideration, Commitment, Sharing |
Responsibilities
As a successful scholarship recipient, you will be expected to contribute to the LCI Melbourne community, assist prospective students, and get involved with events.
You will be required to:
Participate in school activities such as Open Day, Orientation and Information Events as a Student Ambassador.
Support the promotion of the institution by participating in testimonials, website content, social media, local and marketing events, and other initiatives.
Support the Admissions department by reaching out to prospective students locally and internationally when required, conducting campus tours, and meet & greets.
Support Program Co-ordinators when necessary for on campus events, alumini events, and other duties as required.
Support initiatives around the LCI Education Foundation.
How to apply
Download and complete the Application Form
Prepare a short statement addressing the selection criteria (200 words)
Prepare your supporting documents (school results or portfolio)
Email your application form and documentation to applications@lcimelbourne.edu.au
Further information: Email applications@lcimelbourne.edu.au or call the Admissions Team on (03) 9676 9000.
Need more Further info?
Email applications@lcimelbourne.edu.au or call the Admissions Team on (03) 9676 9000.


Applications close:1 February 2019, 4:00pm.
Download brochure including application form
Terms and Conditions
The scholarship recipient must meet all entry requirements for their program and have a confirmation of enrolment from LCI Melbourne prior to consideration.
By accepting the scholarship, the recipient must agree to take part in activities & events as outlined but not limited to the responsibilities section of the application.
Students must enrol in a full load of 30 or more credits each trimester to be eligible.
Students must maintain good academic standing, with a minimum of 5.0 GPA each trimester.
By accepting this scholarship, the student authorises LCI Melbourne to use images, pictures and testimonials for marketing and promotional material.
Deferral or withdrawal of studies will result in a forfeit of the remainder of the scholarship award (or the entire award if the studies have not yet commenced).
The scholarship recipient is expected to excel academically, and their performance will be monitored each trimester. A failure to meet academic obligations may result in forfeit of the scholarship award. Any tuition or fees associated with repeating a failed subject will be the responsibility of the student.
The first trimester disbursment of the scholarship will commence in the second trimester.
The scholarship will be applied proportionally to the student unit enrolment.
Scholarships are not transferrable and have no cash value.
Submission Deadline: February 1, 2019