spätsommer artist residency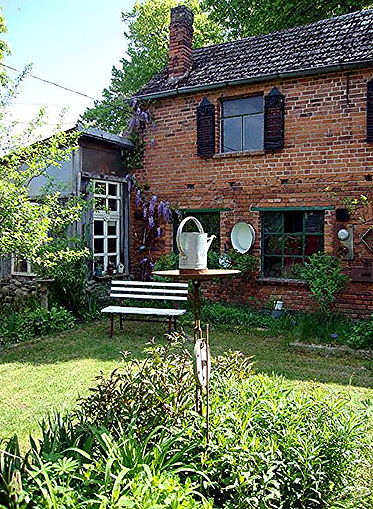 Annex:art is pleased to offer its annual Spätsommer Artist Residency program which take place in the late summer months from September 15 - October 31. This residency program is being offered in cooperation with Kleindorf-art located in beautiful Havelland County , about 50 miles from Berlin, Germany. The residency program is open to creative individuals working in any genre, including visual art, music and literature.
Dates: September 15 - October 31 (annually)

Goals: To provide artists with a creative environment and studio space to create a body of work or complete a project which may not be possible in their home studio; to enable each resident artist to exchange ideas and creative energy with other international artists and visitors to Kleindorf-art. (more)
Criteria: The program seeks applications from artists who have a specific purpose or project to be completed during the residency and whose participation in an international program will benefit his/her current career goals and funding opportunities. The details of the project or specific purpose should be outlined in the artist's application submission. This program will provide time and space for at least two weeks of residency (and up to two months of residency). Other residency programs are available in San Fidel, New Mexico, Ardèche, France and Jonesport, Maine. (more)

Eligibility: International artists must be 21 years old to participate and eligible to travel to and stay in Germany for the period of his/her residency. Priority is given to artists from outside of Germany.
Venue: Kleindorf-art is located in an off-the-beaten-path village approximately 50 minutes NW of Berlin . Our rural guesthouse / artist retreat offers artists the chance to kick back and reconnect with all things natural. The protected layout of the inner courtyard of this 19th century farm, situated directly on the Havel River, gives an intimate contact with art and nature as they harmonize with one another. The surrounding countryside with long tree-lined roads and half-timbered houses sometimes appears to be left behind from the 21st century.
Fee: The cost of a self-funded residency with space galore costs €350 per week and includes a private room and shared bath with use of the kitchen and other common area facilities. Food and beverages are extra. Monthly rates available upon request.