ASPECT studios completes the first stage of its playful hyperlane in chengdu china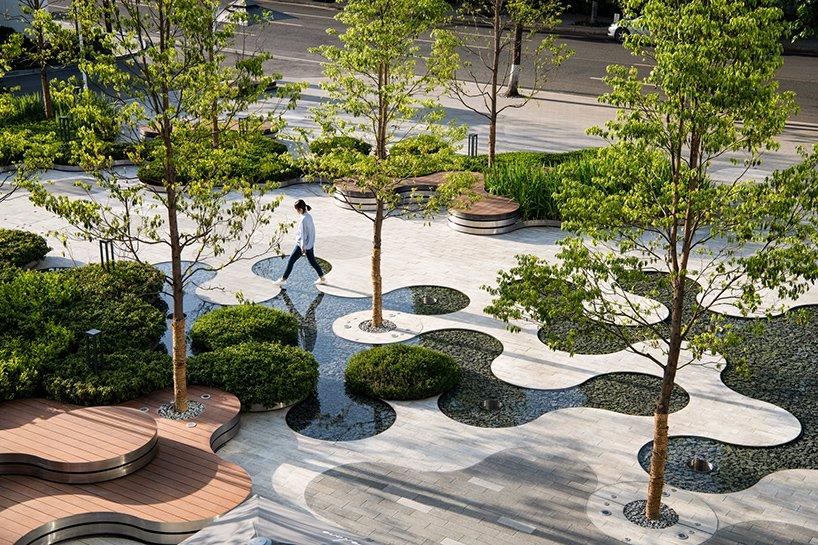 Designboom_ASPECT studios has completed the first phase of its hyperlane development in chengdu, china. a multi-level linear sky park stretching one and a half miles, the hyperlane is a youth culture and lifestyle destination at the heart of the city's music and arts university district. it establishes a vibrant and playful linear space, linking the local transportation hub with the university community and campus in chengdu.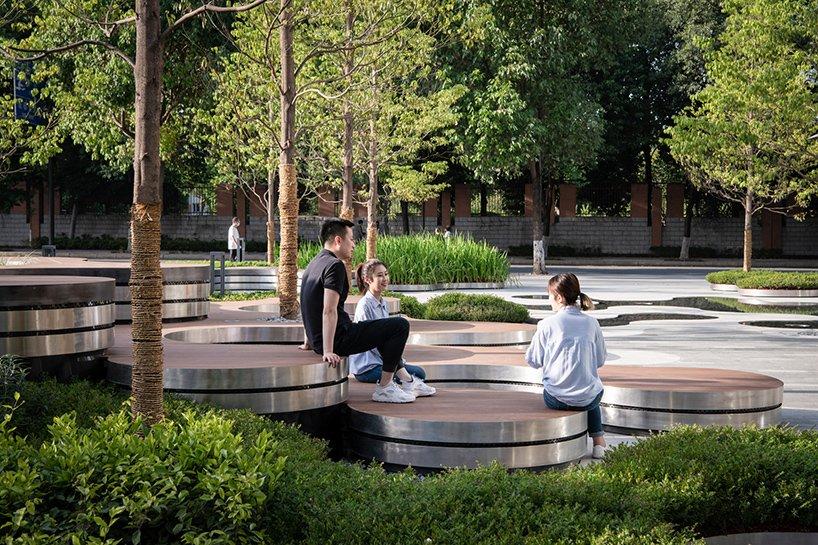 ASPECT studios designs the hyperlane along a site in chengdu formerly occupied by a series of derelict parking spaces which offered no social or environmental value to the community. bordering a university campus, the site's perimeter walls resulted in the student accommodation being physically and socially disconnected, with only a small number of narrow degraded alleyways allowing access. responding to the unique characteristics of the students, the design offers connection in every direction, creating a barrier-free skypark and pedestrian network which stretches over one and a half miles.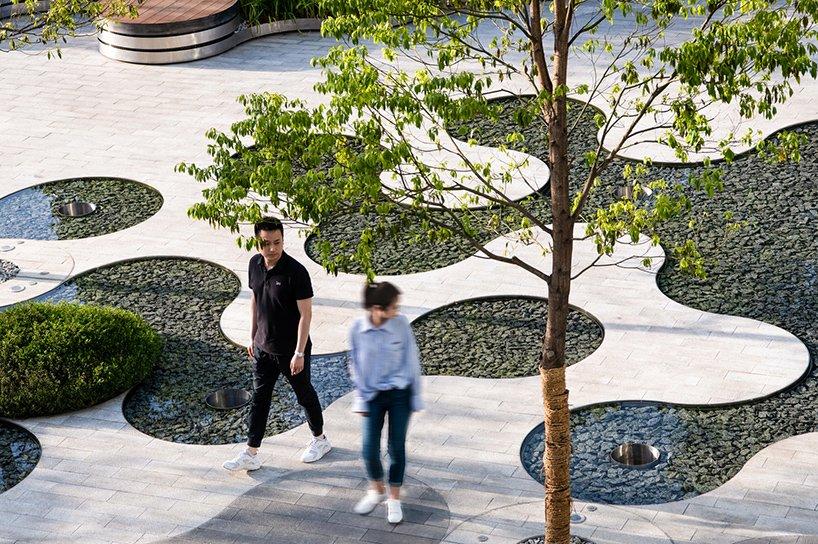 the first phase of the hyperlane chengdu by ASPECT studios is entitled 'the urban gallery,' and offers social experiences and points of community connection. the project supports the youthful creative arts and music culture. within the urban gallery are several principal areas. the promenade consists of a network of planters, rain gardens and multi-directional social seating. 'the water carpet' is designed to allow for visual connectivity whilst creating a sense of arrival and transition. the combination of shallow water, playful edges, lighting displays, textural contrast and planting pockets offer a visual and physical theatrical experience and journey, between the urban promenade and the performance gallery.