what next? is a public mural to inspire hope in the face of the coronavirus crisis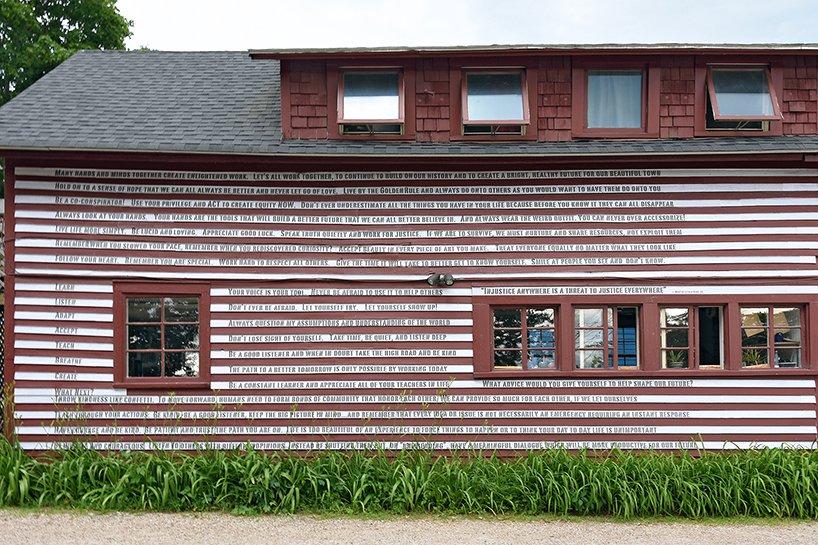 Designboom_the shelburne craft school in vermont has been transformed into a temporary public mural thanks to new york based artist, aaron asis. created in response to the ongoing COVID-19 pandemic, the work was made using quotes from members of the community when they were asked one simple question: 'what advice would you give yourself to help shape our future?' the project intends to demonstrate the power of words and help inspire a hopeful vision for our collective future.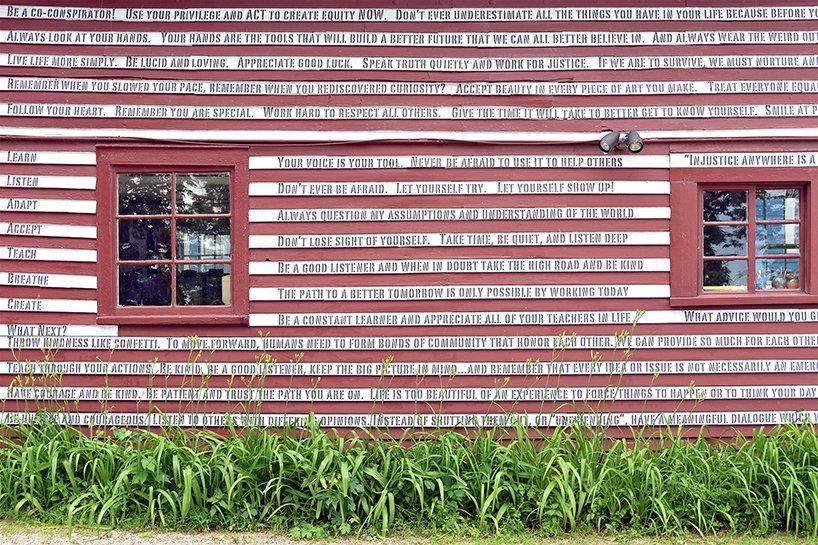 the shelburne craft school has been been a vermont institution since 1945 — offering hands on education to help locals experience the joys of making while cultivating confidence, character, and community. the quaint campus consists of an iconic (and very crooked) red building, which was originally a harness shop with a wagon paint store upstairs and a livery stable behind it. it now serves as the administrative center for the school. the campus also includes two yellow bunkhouses built for railroad workers around 1849, which were later used as bowling alleys, and today serve as glass, metal, and painting studios. adjacent to these buildings, clay and woodworking spaces round out the beloved campus.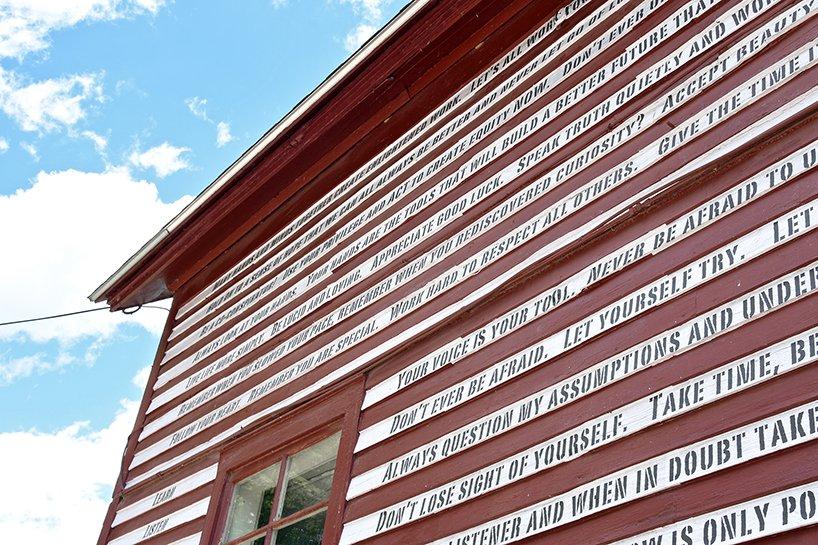 this was all before the coronavirus crisis challenged the notion of hands on education and the joys of making. however, rather than close it doors, the shelburne craft school invited aaron asis to conceptualize a participatory public project that would be both engaging and quarantine appropriate.
over several weeks, the artist digitally collected quotes from the public and formatted them for public display – a gesture to share the community's thoughts with one another. the finished mural consists of over 2 miles of printed strips of text, pasted on to the surface of the craft school to transform the courtyard into walls of words from the community – to celebrate who we are, what we have learned, how we hope to change, and what we need to leave behind as we look forward to the challenging months and years ahead. 'what next?' will remain on display at shelburne craft school through september 2020.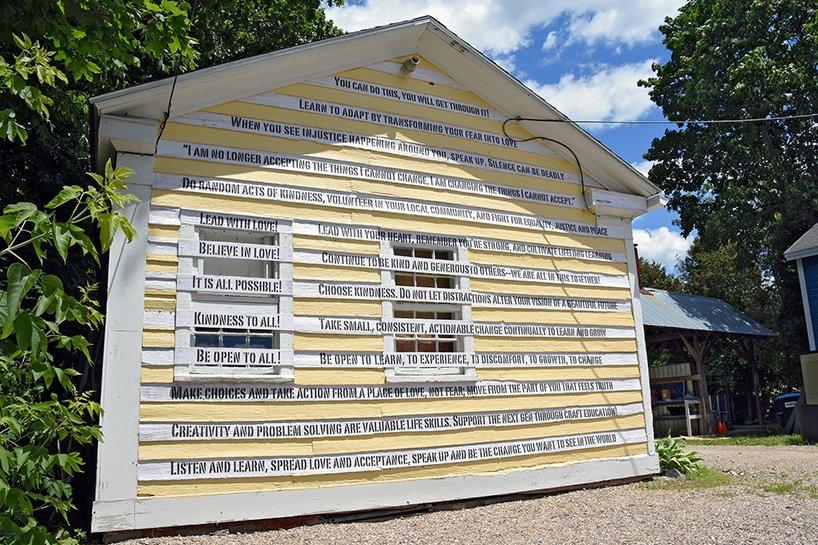 the universal power of art is in its ability to serve as a great equalizer, both in times of prosperity and despair. here the priority was to inspire the shelburne community to reintroduce themselves to the world around them – and in facilitating this creative exercise, what next? became a very pure representation of personal thoughtfulness and public perspective, which combined to showcase the shared voices of optimism and hope throughout the community.' – aaron asis
as the pain of isolation, uncertainly, and loss continue to identify our new normal, we must work to find new ways to express our collective voices and to elevate the voices of everyone around us. art alone will never be able to change the world – but art that truly engages people can change the way we all see the world… and that is exactly what we need right now!' – aaron asis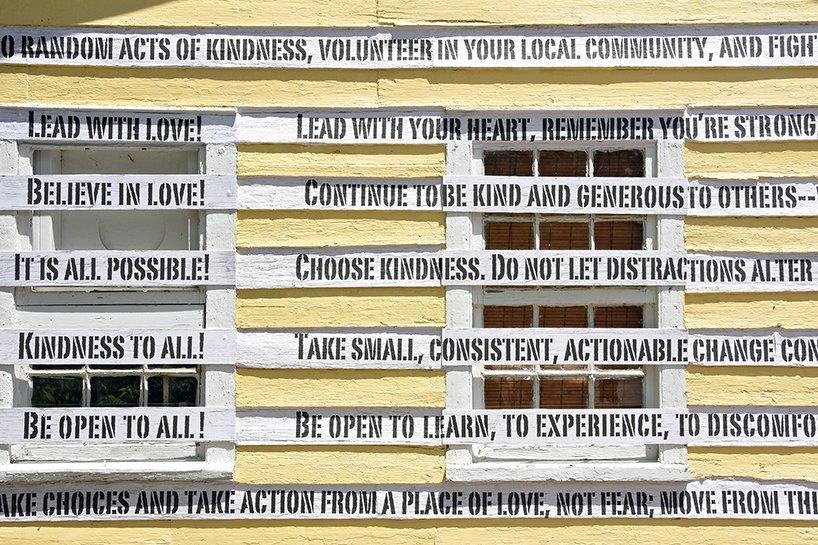 art in the public realm has always played an important role in our society and culture. during a global pandemic, however, at a time when communities built on gathering cannot – public installations can provide connection. through collecting our community's words and displaying them for all to see we are able to continue our mission, bring messages of hope, and continue to create together.' – claire gear, executive director of shelburne craft school