eva fabregas tangles visitors in a sensory sculptural gut at the yokohama triennale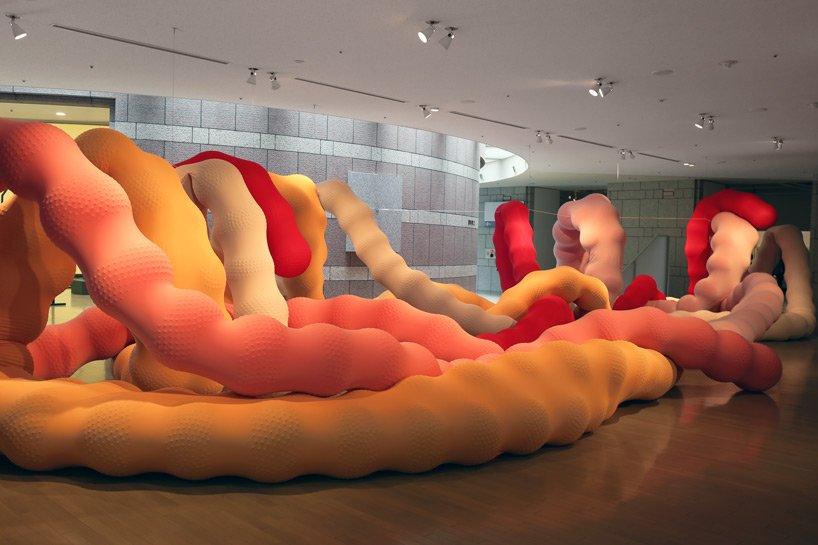 Designboom_london-based artist eva fàbregas has installed 'tangles', a sculpture comprised of sensory balls and lycra, at the 2020 yokohama triennale. the installation appears as a spillage of intertwining intestinal forms that encourage us to 'think with our gut'. 'there is recognition today that our rumbling and growling gut has answers,' says fàbregas. 'in our gut we learn to host and think with other life. in our gut we know that to host life IS life: billions of bacteria live in the human gut, and it contains millions of neurons, second only to the brain.'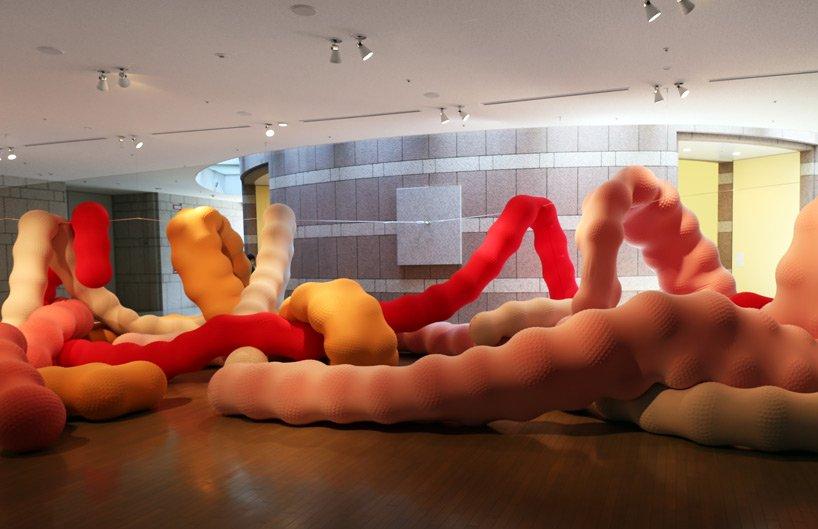 'tangles' encourages visitors to the yokohama triennale to take a seat on one of its colorful, colon-like forms. 'intestinal and colonic forms are bulbous and intertwining, with an impossibility to work through a division of part and whole,' eva fàbregas continues. 'follow a spill of guts, its courage with the indeterminacy of liquids and parametric geometry of solids. its inside is now an outside: a passageway to imagine and be with other sounds, other voices, other memories. with sensuousness and abundance, an indweller appears.'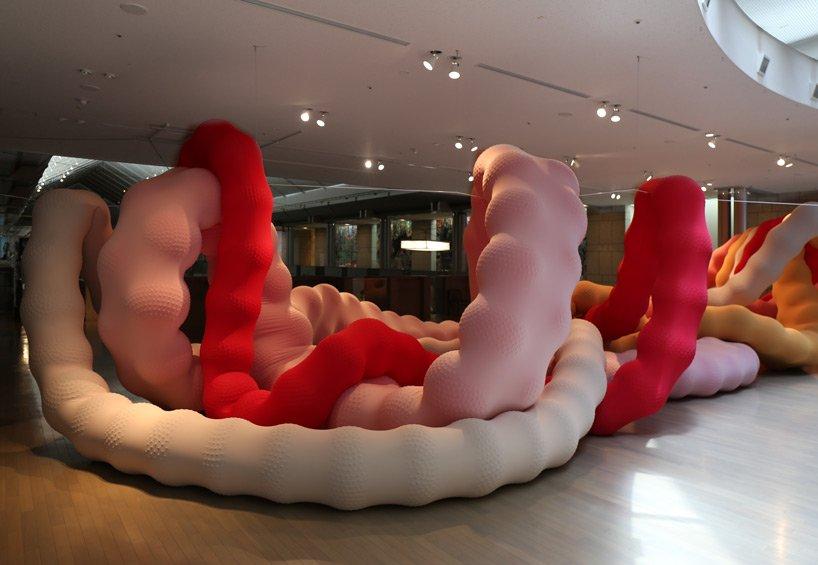 fàbregas, who was born in barcelona, works with large-scale soft sculptures, sounds, and immersive installations. the artist investigates the realm of the somatic and the sensorial experience, questioning how our bodies, desires and affects are reshaped through the politics of industrial design. 'tangles' references fàbregas previous work, 'pumping' — a trio of massive 'inflatables' that crawled across the exhibition space at kunstverein münchen. the sculptures were activated by a choreography of sub-sonic frequencies, elastic rhythms, and textural sounds by jamaican electronic music collective equiknoxx. medical tubes channeled cables into and out of the forms, while stethoscope-like subwoofers implied listening to the internal sounds of a living body.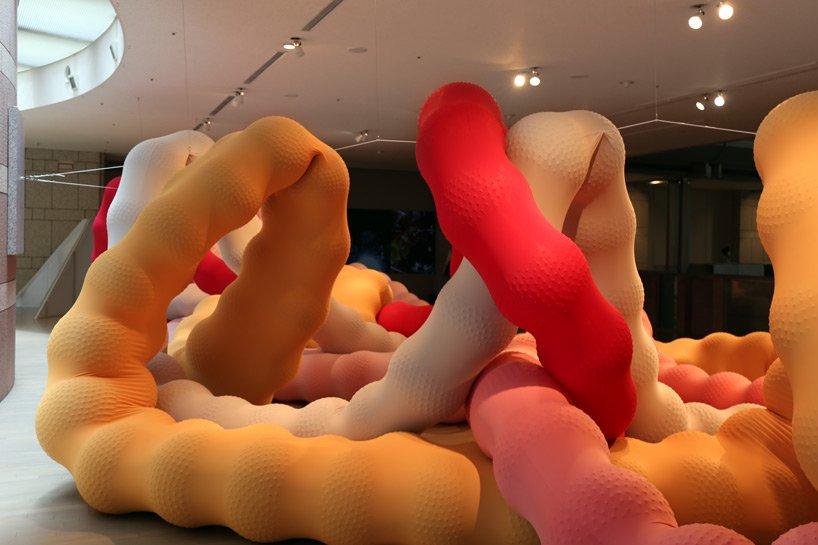 'tangles' forms part of yokohama triennale 2020, which has opened under the title 'afterglow'. 'we are now in the afterglow of an unfamiliar, viral, and partly unreadable time, and are without familiar protocols,' explain the event's organizers. 'alone, and collectively, we have to navigate the oscillation of scales, quickened by the alteration in familiar rules. we are now immersed in a turbulent flow whose pressure rides through us all.'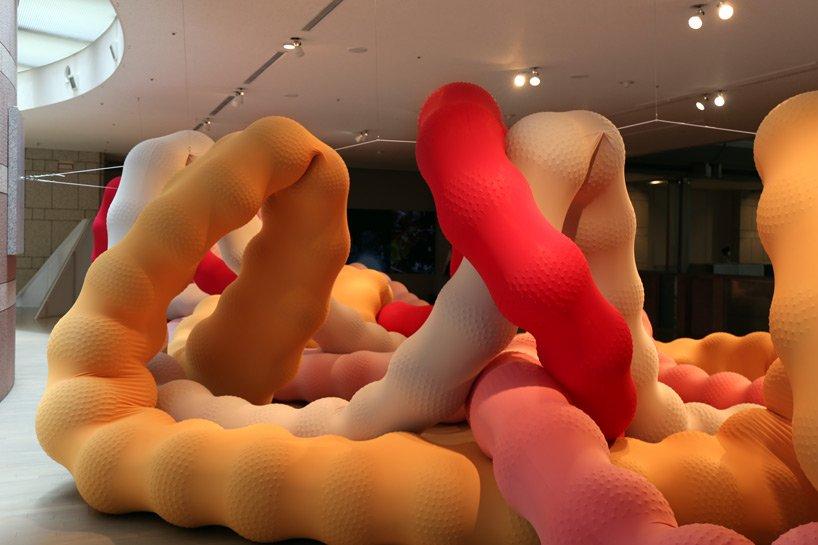 the yokohama triennale remains on view until october 11, 2020.