A Stained-Glass Gift, From God and Gerhard Richter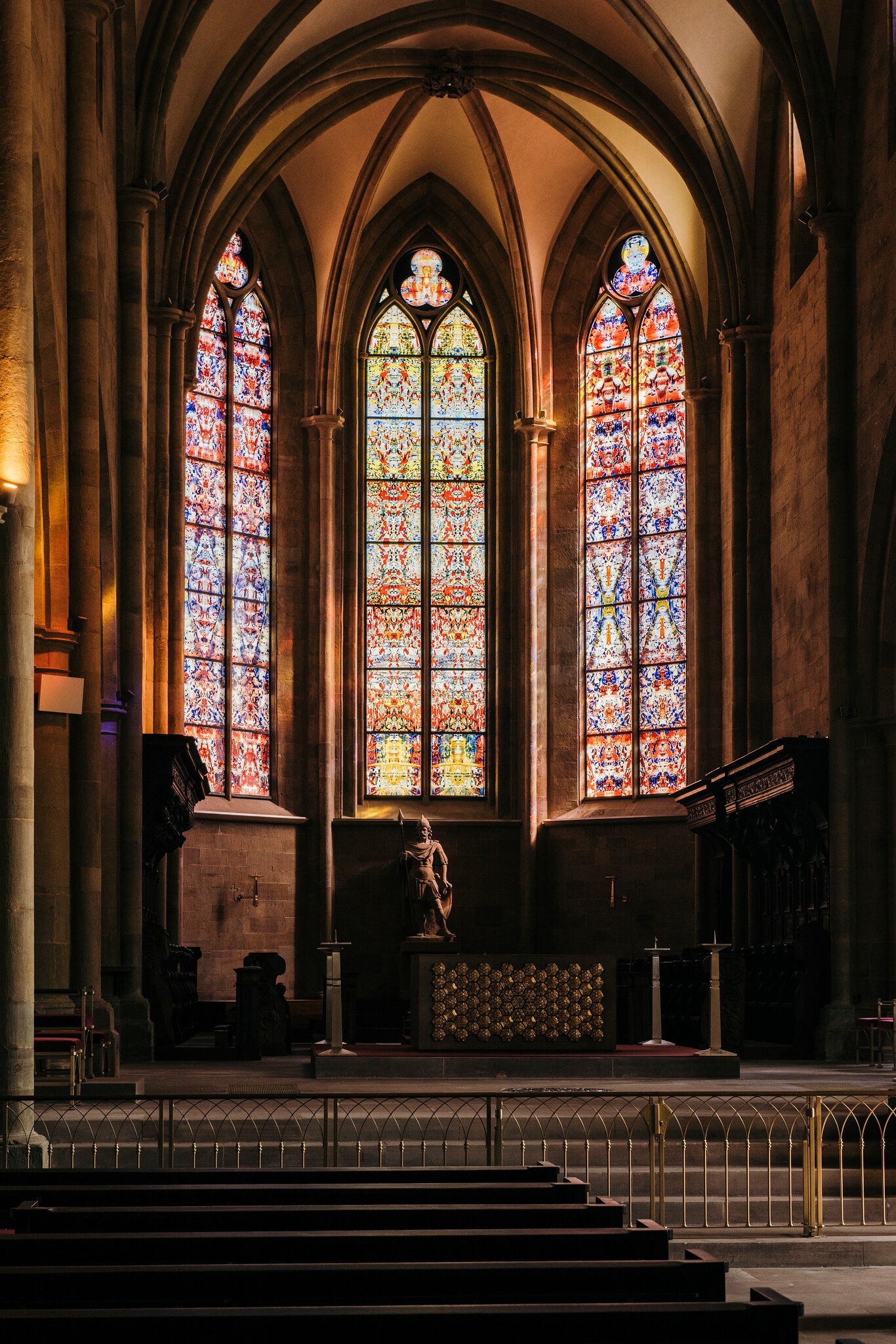 The choir windows of Tholey Abbey in Germany, with a new design by Gerhardt Richter.Credit...
Nytimes_THOLEY, Germany — For Abbot Mauritius Choriol, the new church windows being ceremoniously inaugurated on Saturday at Tholey Abbey are a gift: from God, from two generous patrons and from Gerhard Richter.
The three windows — with deep reds and blues prevailing on the two outer displays and the central one dominated by radiant gold — are made in stained glass to a symmetrical design by Mr. Richter, the revered German artist.
"Abstract art is not normally my thing," said the abbot, who oversees Tholey Abbey. "But you don't need to be an art expert to appreciate the qualities of these."
In the days since the installation was completed on Sept. 10, the abbey's monks have been able to enjoy the windows in peace. But if all goes according to plan, that will change: The windows, at more than 30 feet tall, play a key role in the monks' plan to secure the abbey's future by turning it into a center for hospitality and education.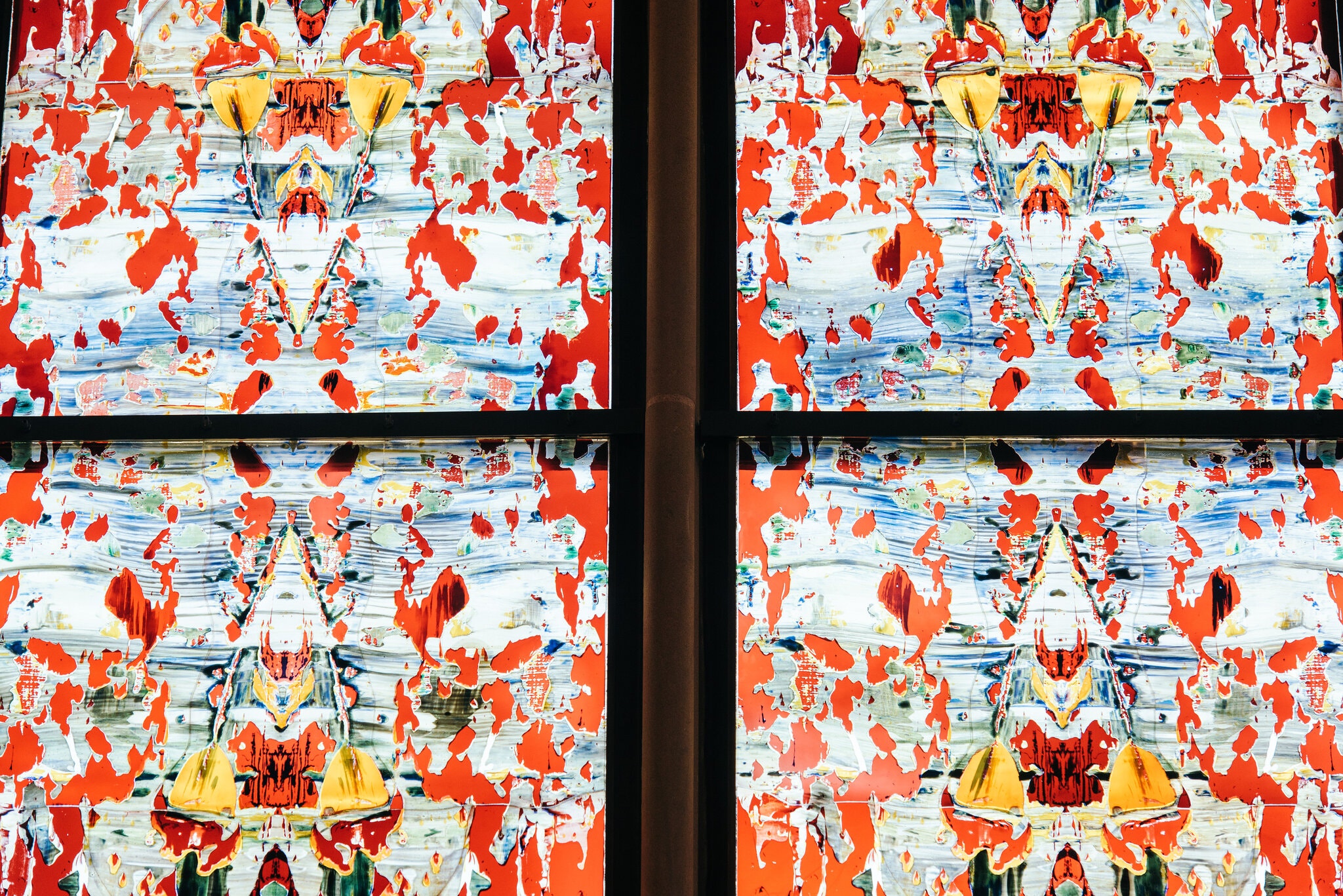 With recurring patterns and intense colors, Mr. Richter's windows resemble the design of a Persian rug.
From October, the abbey grounds will be open to the public six days a week. A report commissioned by the monks said that the new work by Mr. Richter could attract up to 100,000 visitors by next September.
In addition to Mr. Richter's windows, the abbey commissioned Mahbuba Maqsoodi, an Afghan-German artist, to create 34 more windows for the church. Her figurative images portray saints and scenes from the Bible.
Tholey is the oldest working abbey in Germany. The first surviving document that mentions it dates from A.D. 634. Situated in tranquil green hills near the borders with France and Luxembourg, the abbey is home to 12 Benedictine monks who meet five times a day to pray. They also grow fruit, keep rabbits and chickens, and make quince schnapps, honey and jam.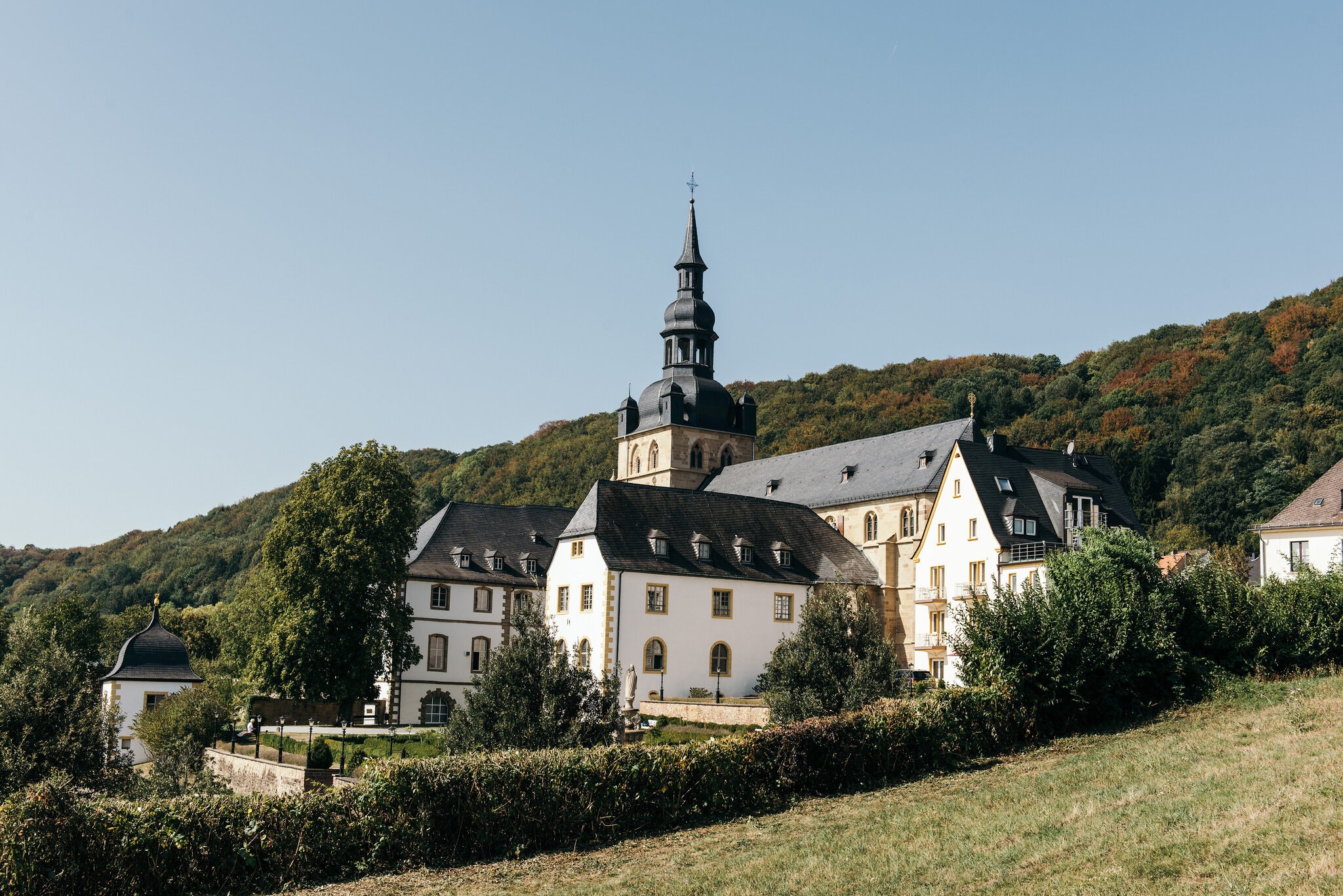 Monks have lived and worked on the Tholey Abbey site since at least the seventh century.Credit...