marchi architects woodhouse 2.0 coils through the forests of long island, new york
Designboom_paris-based design studio marchi architects nestles its proposed woodhouse 2.0 amongst the dense pin oak forests of long island, new york. the figural residential project is integrated elegantly into the gently sloping topography, shielded from the natural elements by the surrounding trees. the interior offers a comfortable and welcoming space with the careful selection of warm, timber materials and rhythmic textures. marchi architects' woodhouse 2.0 is designed with a radial organization comprising open-plan interior with spaces that blend together and encourage a continuous, uninterrupted circulation.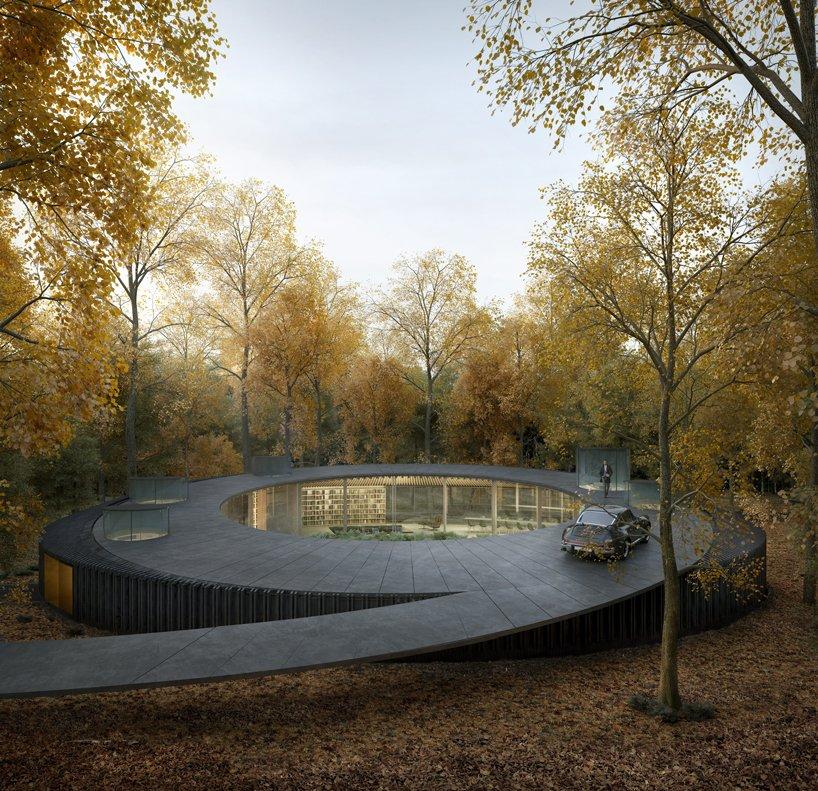 marchi architects envisions its woodhouse 2.0 with a distinct, sweeping geometry, visually integrated with its natural forested context. toward the exterior, the house is finished with vertical wood slat cladding and smooth concrete which respects the essence of the landscape. the outward facing facade presents a seamless surface that is punctured at intervals by full height windows that serve to frame the views of the surrounding forests of long island.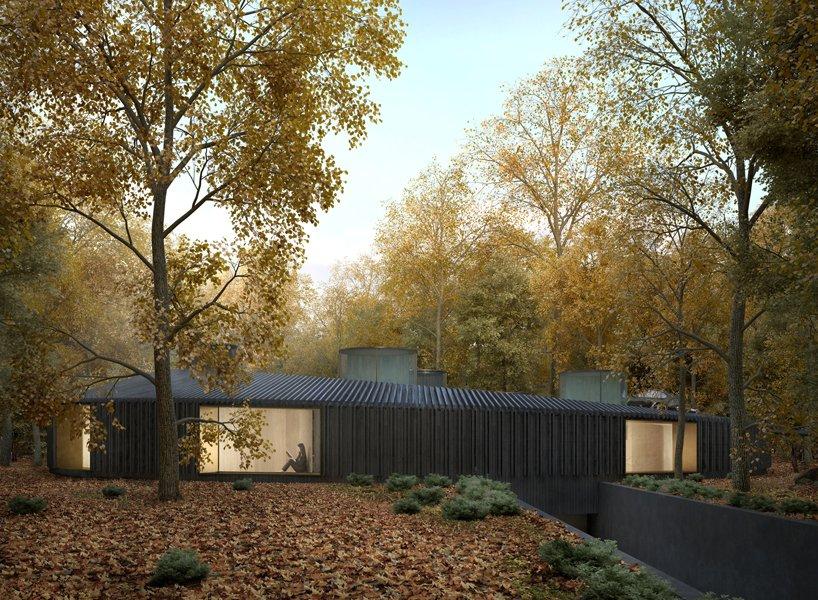 with a radial organization, woodhouse 2.0 by marchi architects hosts a hidden exterior courtyard encircled by the interior living space. the facade facing the centralized courtyard space is entirely glazed, obscuring the boundary between the interior living space and the hidden central space. woodhouse 2.0 serves as an investigation of symmetry, angles, and textures, and a careful use of light and views.