tomas saraceno brings illuminated spiderwebs reflective spheres and more to palazzo strozzi
Designboom_from february 22 through july 19, 2020, palazzo strozzi in florence hosts a major exhibition devoted to tomás saraceno, whose multi-disciplinary practice encompasses art, social and life sciences. tomás saraceno. aria, curated by arturo galansino, greets visitors with a site-specific installation in the institution's courtyard comprised of large, reflective spheres. the piece embody's saraceno's interest in challenging our approach to environmental issues by envisioning a future free from borders and fossil fuels — ideals propelled by the interdisciplinary artistic community initiated by the artist titled, 'aerocene'. the sculpture builds on saraceno's research into solar balloons capable of floating using only the heat of the sun, and encourages visitors to rethink the way we inhabit our planet in a poetic way.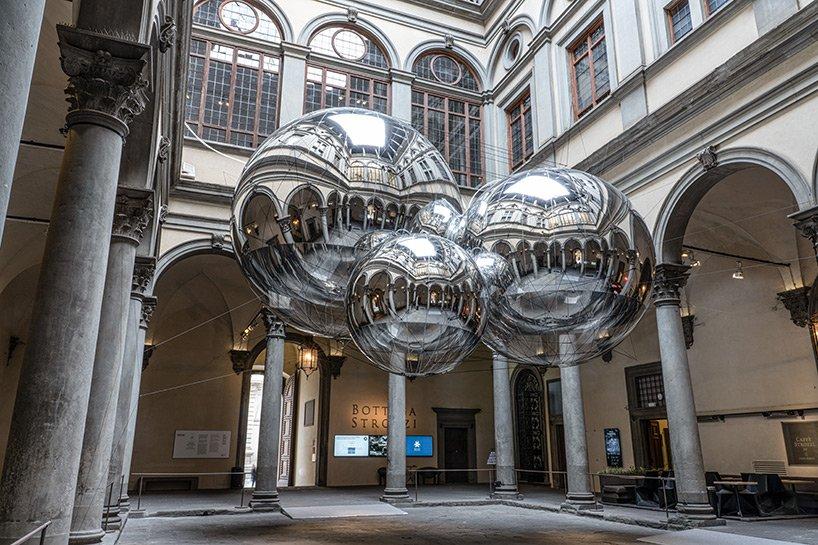 the exhibition at palazzo strozzi is organized around saraceno's 'arachnomancy' cards — a set of thirty-three cards that pay homage to the interconnectedness of all things. viewers are invited to consider the spider and its web, where the 'arachnomancy' determine and announce each room in the exhibition. the composition composes new threads that connect otherwise disparate elements.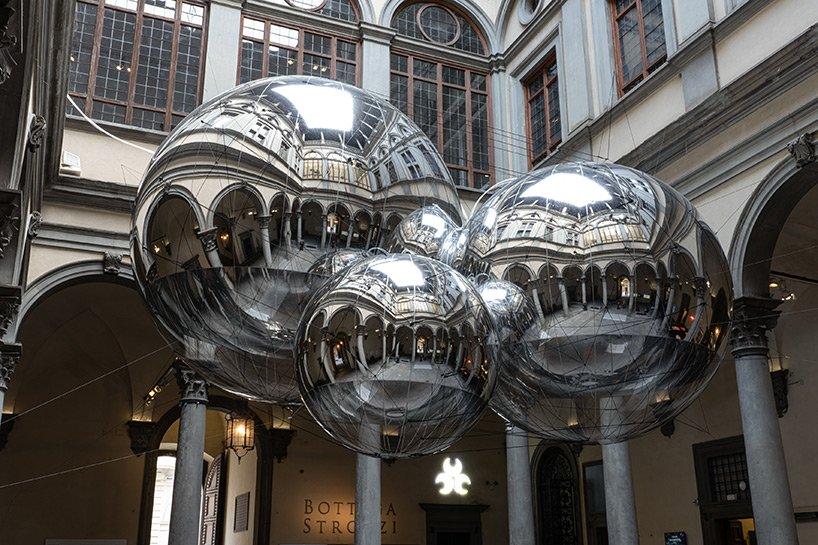 saraceno's 'arachnomancy' cards aid in transforming the palazzo into an arena of experimentation and participation, and a pathway to imaginative experiences. visitors are urged to to rethink the ways in which humans inhabit the planet now and in the future, prioritizing practices of multispecies care, over anthropocentric ideologies.