MVRDV`s Sun Rock Project Is a Built Manifesto for Renewable Energy
Archdaily_ MVRDV 's latest project designed for government-owned power company Taipower is "a tool for energy production", communicating Taiwan's goal of transitioning to green energy. The morphology of the project and its architectural image are entirely data-driven, the expression of the most efficient way of generating solar energy on the site. An operations facility comprising offices, a maintenance workshop, storage spaces, and a public gallery, the project is defined as a "built manifesto", projecting the company's aspirations for achieving a "carbon-free future".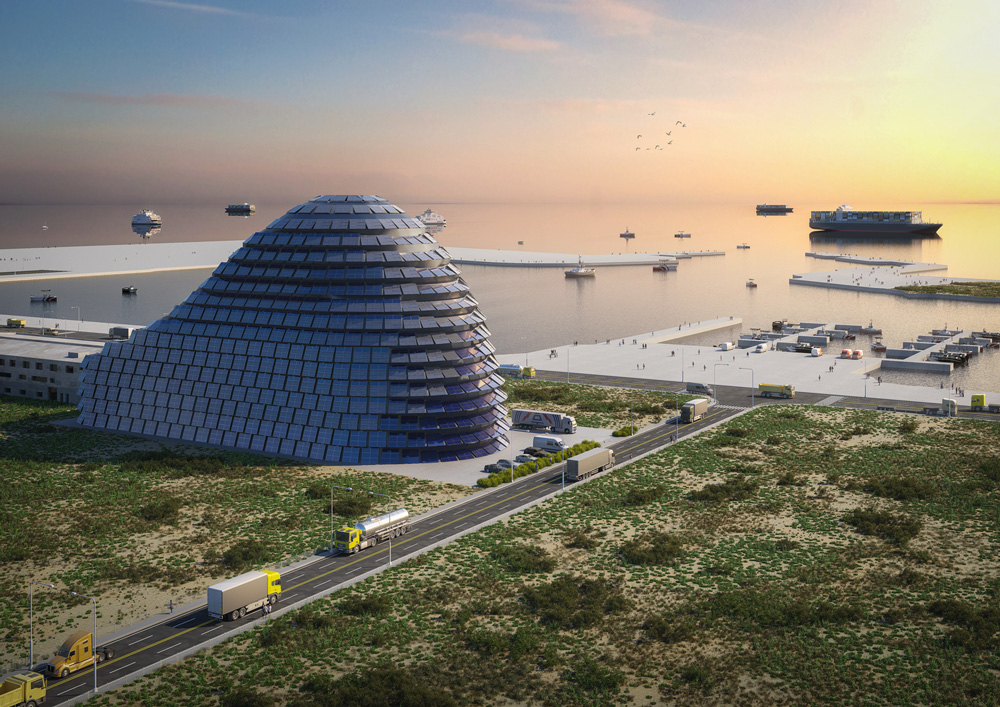 Located in Changhua Coastal Industrial Park near Taichung, "Solar Rock", a storage and maintenance facility for sustainable energy equipment, is designed to maximise solar energy production. The dome-like structure increases the area of the building exposed to the sun in the mornings and evenings, and the series of pleats along the façade are adjusted to maximise the energy-generating potential of the solar panels they support. The building would be energetically self-sufficient, and options are being considered to generate surplus energy to contribute to the grid.