Iconic $42 K. Jeff Koons "Balloon Dog" Sculpture Accidentally Smashed by Art Collector in Miami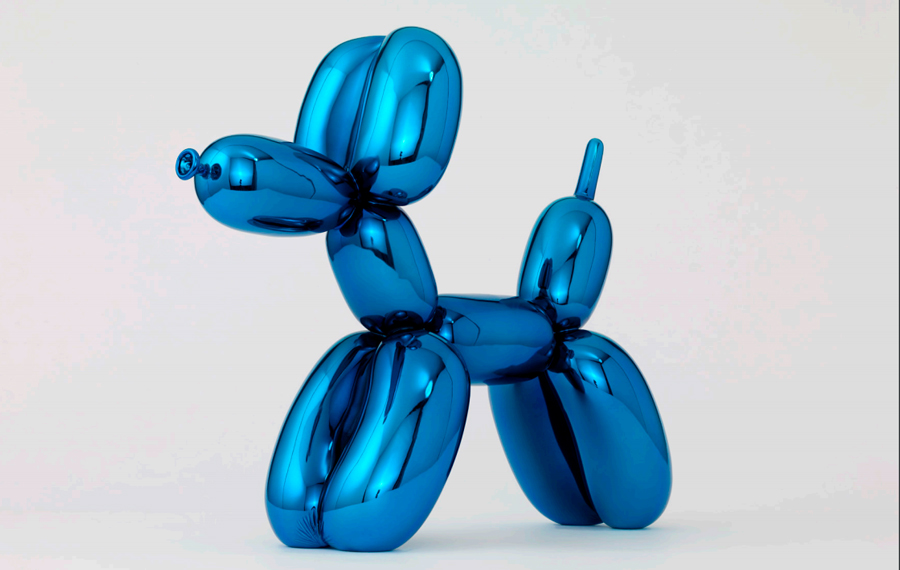 Artnews_ An art collector in a Miami gallery last Thursday evening accidentally knocked over a "Balloon Dog" sculpture by artist Jeff Koons; it fell to the floor and shattered. Luckily for the collector, insurance covered the cost of the piece.
The two-decade-old artwork was blue porcelain and stood roughly 15 inches tall. It was on display as part of the contemporary art fair Art Wynwood, according to a report by the Miami Herald Friday.
"When this thing fell to the ground, it was like how a car accident draws a huge crowd on the highway," Stephen Gamson, a Wynwood-based artist and art collector, told the Herald.
Attendees were left wondering if this was an accident or possibly part of a performance piece.
Koons speculated that the woman may have let curiosity get the best of her. She has, however, been identified as an art collector.
The smashed porcelain sculpture was a miniature version of Koons's 12-foot-tall "Balloon Dog" sculpture in Los Angeles made of mirror-polished stainless steel. Between 1994 and 2000, Koons replicated the sculpture as a smaller series in a variety of colors, sizes, and materials.
A massive orange version sold for $58.4 million in 2013, as a report by Time Magazine noted at the time.
In 2016 another porcelain "Balloon Dog" was demolished, and Koons seemed to have little regard for the piece or the incident as reported by Page Six.
"It's a shame when anything like that happens but, you know, it's just a porcelain plate," he said. "We're really lucky when it's just objects that get broken, when there's little accidents like that, because that can be replaced."
Gamson, however, still believes the broken pieces could be worth a lot of money, and offered to buy the remaining shards on the spot.