"ai weiwei: making sense" marks the artist`s first-ever design-centered exhibition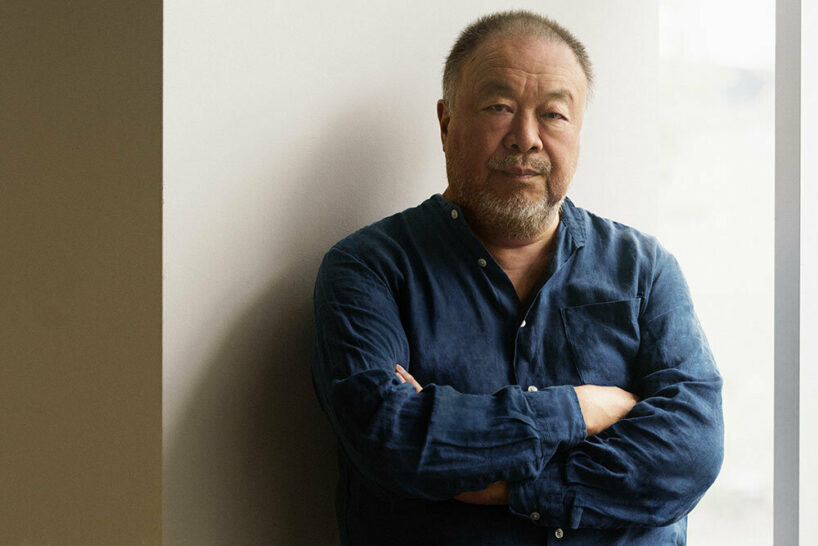 Designboom_ The Design Museum in London celebrates Ai Weiwei's very first design-focused exhibition with its 'Ai Weiwei: Making Sense'. Running from 7 April to 30 July 2023, the show will feature works never shown before in the UK, as well as major new pieces by Ai Weiwei including large-scale works installed throughout the venue. Visitors are invited to engage with the stunning installations and wander among them, 'encountering thousands of years of human ingenuity'.
'This is an exhibition focussed on a very specific concept: design. I had to think about how we use the space in the Design Museum as a whole, and the exhibition offers a rich experience of what design is, and how design relates to our past and to our current situation,'said the Chinese contemporary artist.
Well-known for his powerful art and activism, Ai Weiwei's practice glides across many disciplines embracing art, design, architecture, curation, photography, film, and social, political, and cultural crafts. 'Ai Weiwei's fields are extraordinary, and they tell a story of human ingenuity that spans millennia. The fields are a meditation on value — on histories and skills that have been forgotten, and on the tension between the industrial and the handmade. Their scale is unsettling and moving, and in trying to make sense of these works the visitor is challenged to think about what we value and what we destroy,'shares Justin McGuirk, the Curator at the Design Museum and the exhibition.
According to the press release, a series of major site-specific installations will take over the core of the exhibition. From Stone Age tools to Lego bricks, dozens of objects will be spread across the gallery floor in a series of five expansive 'fields'. These items have been collected together by Ai Weiwei since the 1990s, and are 'the result of his ongoing fascination with artefacts and traditional craftsmanship'. The five work fields include: 'Still Life', 'Left Right Studio Material', 'Spouts', 'Untitled (Porcelain Balls)', 'Untitled (Lego Incident)'.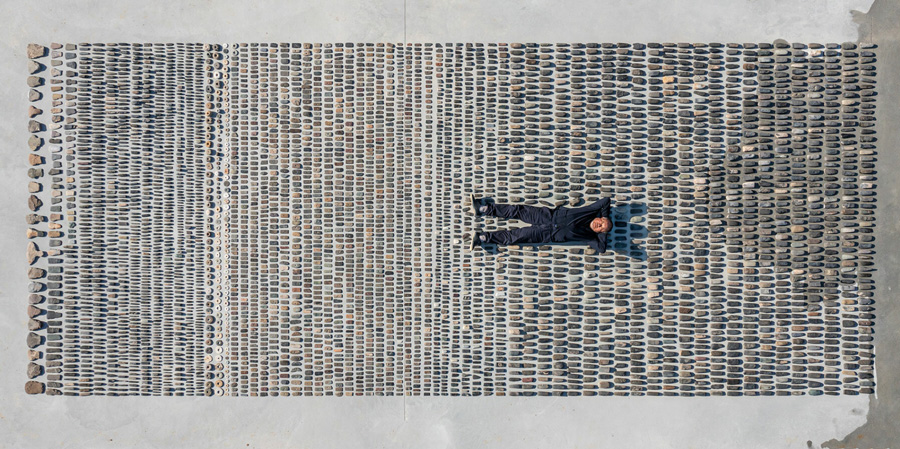 Throughout the gallery, visitors will discover objects and artworks from Ai Weiwei's vast career that 'explore the tensions between past and present, hand and machine, precious and worthless, construction and destruction.' Highlights are his 'Han dynasty urn' decorated with a Coca-Cola logo, as well as a number of examples of Ai's day-to-day objects that turned into something useless but valuable. For example, a worker's hard hat is cast in glass, gaining both a strong and fragile silhouette, and a sculpture of an iPhone that has been cut out of a jade axe-head. Furthermore, on display will be pieces that reference the Covid-19 pandemic which exposed human dependence on humble things. Three toilet paper sculptures: two life-size rolls (one in marble and one in glass) as well as a 2-meter-long sculpture in marble which is being displayed for the first time.
Large-scale installations like the 'Colored House' will be installed outside of the exhibition gallery, enticing passers-by's attention. The timber frame of a house once belonged to a prosperous family in Zhejiang province, in eastern China, during the early Qing dynasty (1644 – 1911 CE). Utilizing industrial colors, Ai Weiwei has painted the house blending ancient and modern touches and has lodged it on crystal bases 'giving presence and status to this unlikely survivor'.