david chipperfield awarded 2023 pritzker prize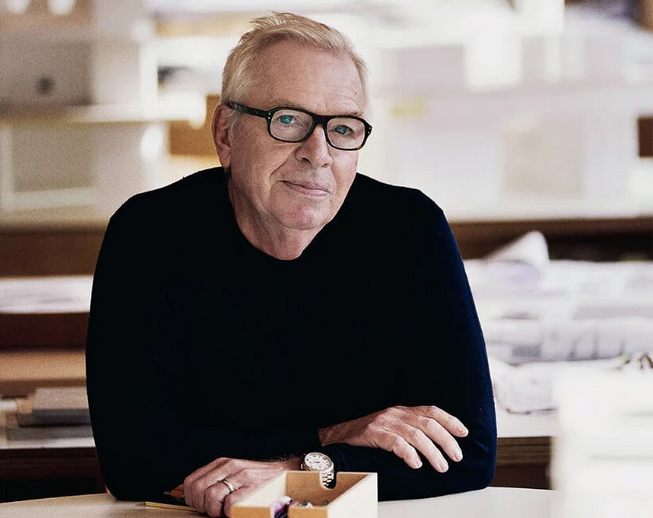 Designboom_ Sir David Alan Chipperfield has been selected as laureate of the 2023 Pritzker Architecture Prize — the award commonly regarded as architecture's highest honor. Established by the Hyatt Foundation in 1979, the annual award honors architects whose built work demonstrates a combination talent, vision, and commitment. Last year, Francis Kéré became the first black architect to win the prize, while 2021 saw Anne Lacaton and Jean-Philippe Vassalhonored for their collaborative practice.
Born in London in 1953, Pritzker Prize-winner Sir David Alan Chipperfield was raised on a farm in Devon, in the south-west of England. He has noted that his earliest memories of architecture are from the collection of barns and outbuildings on the farm, which filled him with a sense of nostalgia. After graduating from the Kingston School of Art in 1976 and the Architectural Association School of Architecture in London in 1980, he worked under Douglas Stephen, Norman Foster, 1999 Pritzker Prize Laureate, and the late Richard Rogers, 2007 Pritzker Prize Laureate, before founding David Chipperfield Architects in London in 1985.
'Designing isn't coming up with colors and shapes,' the laureate says. 'It's about developing a series of questions and ideas which have a certain rigor and consequence to them. And if you can do that, it doesn't matter which path you go down, as long as you go down the path well and have been consequential in the process.'
The English architect is known for his understated designs, often inspired by traditional building forms. With a career spanning more than forty years, his work can be discovered in cities across the world. His iconic works include the refurbishment of Mies van der Rohe's iconic Neue Nationalgalerie in Berlin, the Royal Academy of Arts in London, and the Amorepacific Headquarters in Seoul. Most recently, his proposal for the National Archaeological Museum of Athens has been selected to expand the largest museum in Greece.
Chipperfield has received numerous prestigious awards, including the Royal Institute of British Architects Royal Gold Medal, the American Institute of Architects Gold Medal — and now the Pritzker Architecture Prize.