KAWS Wins $900,000 in Lawsuit Over Counterfeit Artworks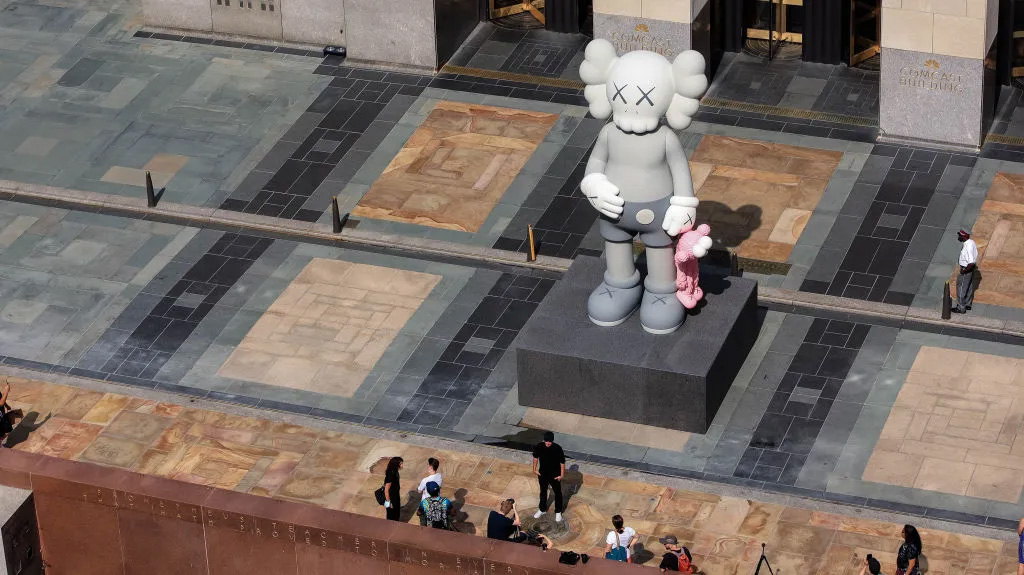 Artnews_ The artist KAWS will soon be $900,000 dollars richer after winning a lawsuit against two Singapore-based companies and a man named Dylan Joy An Leong Yi Zhi, who were producing counterfeit works, including dolls, figurines, canvases, and neon lights.
According to court documents filed in the Southern District of New York, KAWS sent Leong and the companies a cease-and-desist letter in 2020. A lawsuit from KAWS followed in 2021.
The artist claimed that Leong and the companies had created hundreds of works that infringed on the his copyright, many of them featuring KAWS's famous skull-faced Companion. These works, the artist said, had a collective retail value of more than $63 million.
Court documents revealed that one of the companies went as far as to boast about its ability to create "custom hand-reworked reproductions" of KAWS's works and their price point, which is significantly lower than authentic figurines and sculptures designed by the artist. That public admission was enough for the court to find that Leong and his associates "knowingly intended to sell counterfeit KAWS goods."
Kaws's legal team, which includes the attorney Aaron Richard Golub, submitted 154 counterfeit works as evidence of copyright infringement to the court and noted that such works not only damage his reputation but also "chill the market for his original work because purchasers fear inadvertently acquiring a counterfeit"—a constant problem for the artist, who reportedly spends up to $40,000 a year on counterfeit identification.
According to Artnet News, which first reported the news, Golub and the KAWS legal team will follow up this ruling and seek a judgment against another defendant in the case, Jonathan Anand. Golub declined to comment on the judgment.