SOM Reveals Design for a Net-Zero Campus on Governors Island, New York City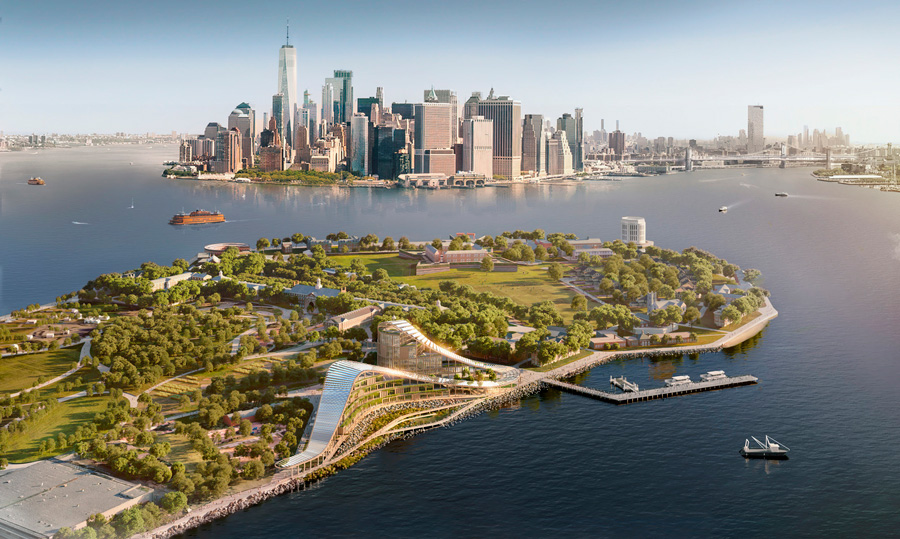 Archdaily_ Skidmore, Owings & Merrill have been selected to design the New York Climate Exchange in partnership with Stony Brook University, a public research institute in New York. The new net-zero campus, located on Governors Island, New York, is planned to serve as an anchor institution for the development of new climate solutions. As a first-of-its-kind international center, "The Exchange" will also act as a regional hub for the green economy.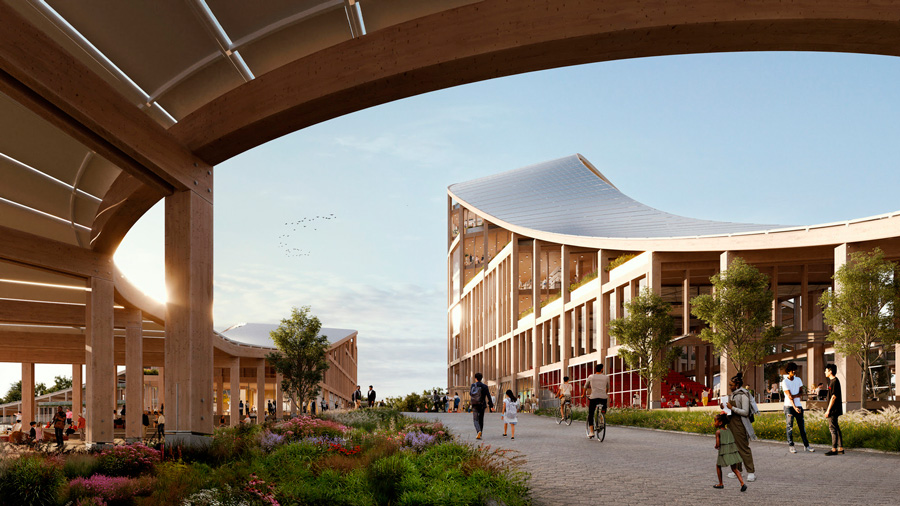 The new campus aims to become a model for sustainability, as it deploys energy-positive design strategies, including mass-timber construction, on-site solar power generation, and the integration and existing structures to achieve a net-zero energy campus. The design also integrates the natural landscape of Governors Island, weaving the architectural expression with natural elements. The result is a living laboratory for research, education, and public enjoyment. The campus plans to host green job training and skill-building programs for local residents, as well as partner with local research institutions such as the Pratt Institute or the New York University.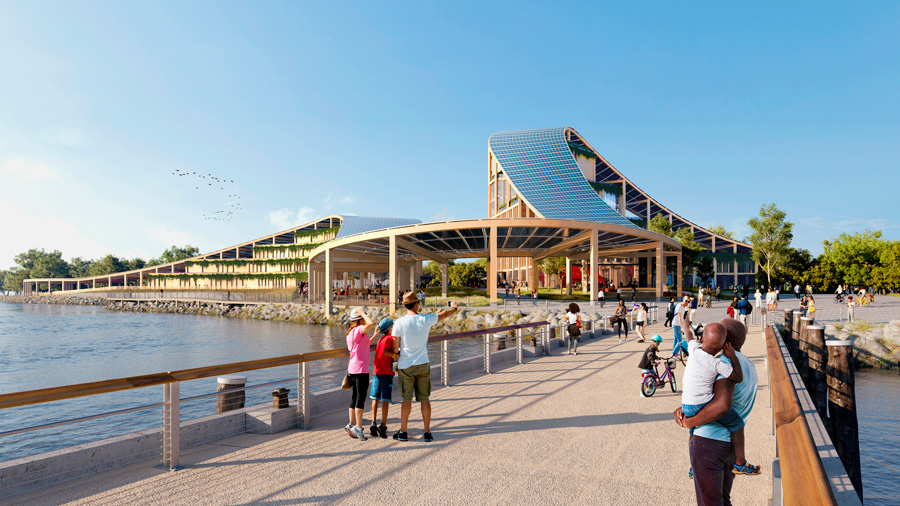 The site is designed to include an interactive living laboratory with 400,000 square feet of building spaces that include research labs, classroom spaces, exhibition areas, greenhouses, mitigation technologies, and housing facilities. A research and Technology Accelerator will nurture ideas and projects dedicated to responding to the threats of climate change. Academic and community programs are also included in the functional scheme, aimed at preparing students for careers focused on climate solutions and environmental justice. To ensure all voices are heard, the campus also includes a Citizen Advisory Council composed of local stakeholders.
The project aims to achieve Tue Zero Waste certification, diverting 95% of waste from landfills, and meet 100% of its non-potable water demand by using rainwater and treated wastewater. The site will also function on solar electricity entirely generated on-site, aiming to produce enough energy to serve the city's power grid. The design and operational disposition of functions were conceived by Skidmore, Owings & Merrill (SOM) in collaboration with Mathews Nielsen Landscape Architects, Buro Happold, and Langan Engineering.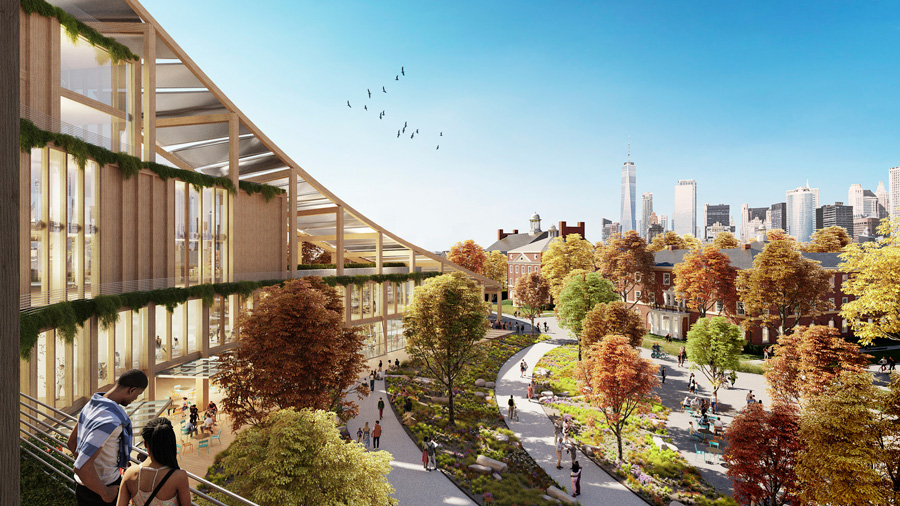 Our design for this new campus embodies the stewardship necessary to solve the climate crisis by weaving sinuous mass timber pavilions through the rolling landscape of the park and reusing the historic building fabric of Governors Island. Together, these spaces will cultivate advances in climate research and pilot new technologies that can be deployed across the city, and, eventually, the world. - SOM Design Partner Colin Koop
Recently, SOM has broken ground on the new American Buddhist Cultural Society Temple in San Francisco, California. The internationally-renown office has also been involved in the development of the Urban Sequoia NOW concept, a proposal for an easy-to-implement design that can sequester carbon from the atmosphere throughout its lifecycle. The concept was presented at COP27, the annual climate conference.