Paris`s Centre Pompidou to Close for Five Years Starting in 2025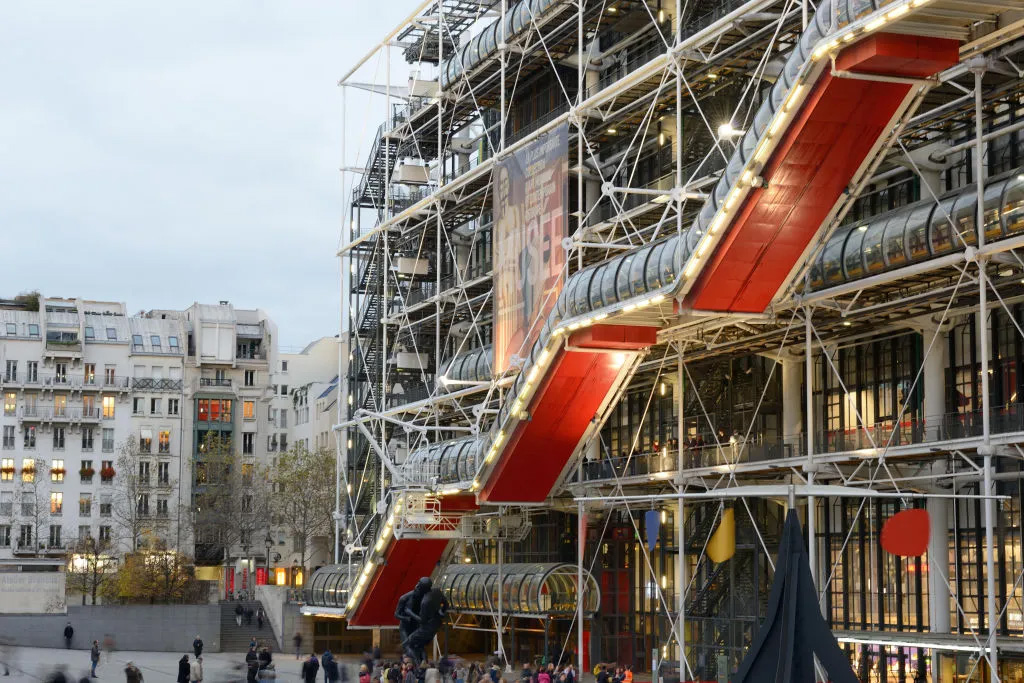 Artnews_ The Centre Pompidou, Paris's top museum for modern and contemporary art, has officially set out plans to close for five years starting in 2025 while it undergoes a €262 million ($283.6 million) renovation.
Although the museum had previously announced a long-term shuttering, it was expected to begin this year and last only through 2027. Now, the museum has lengthened its closure period by a year.
The new timeline also means the museum will not reopen in time for its 50th anniversary in 2027.
In an announcement on Wednesday, the Centre Pompidou said that it will close to the public in the summer of 2025, with renovations set to follow in 2026. During the closure, the Centre Pompidou will focus its efforts on planned satellites in Brussels and Jersey City, which are now slated to open in 2025 and 2026, respectively.
The Centre Pompidou is also at work on launching museums in Seoul and AlUla, in Saudi Arabia, and has proposed another for the Brazilian state of Paraná.
Such a costly, expansive shutdown is rare for a museum of the Centre Pompidou's caliber, although it is not unprecedented. The Museum of Modern Art's 2019 renovation had a price tag of $450 million, yet that institution shut its doors to the public for only four months; it had closed once before, between 2002 and 2004, for a separate $425 million project.
French officials have said the Centre Pompidou needs the closure so the museum can perform upkeep on its famed building, designed by Richard Rogers and Renzo Piano. According to the museum, the structure has weathered significant damage since it was first built in the '70s.
As part of the renovation, the museum will move the Atelier Brancusi, the former studio of the modernist sculptor, into "the heart of the main building," according to the announcement. Currently, the Atelier Brancusi is sited apart from the Centre Pompidou's main space in a nearby structure of its own.
The museum also promised a total rehang of its collection, as well as more "phygital" experiences (offered in physical or virtual format) and a refurbished library.
Before the Centre Pompidou closes, it has several major shows forthcoming: what it's billing as the biggest Constantin Brancusi exhibition ever staged and a centenary celebration of Surrealism, both planned for 2024, as well as a survey of Black art in Paris between 1950 and 1990 that's slated for 2025.