Banksy artworks to go on display once again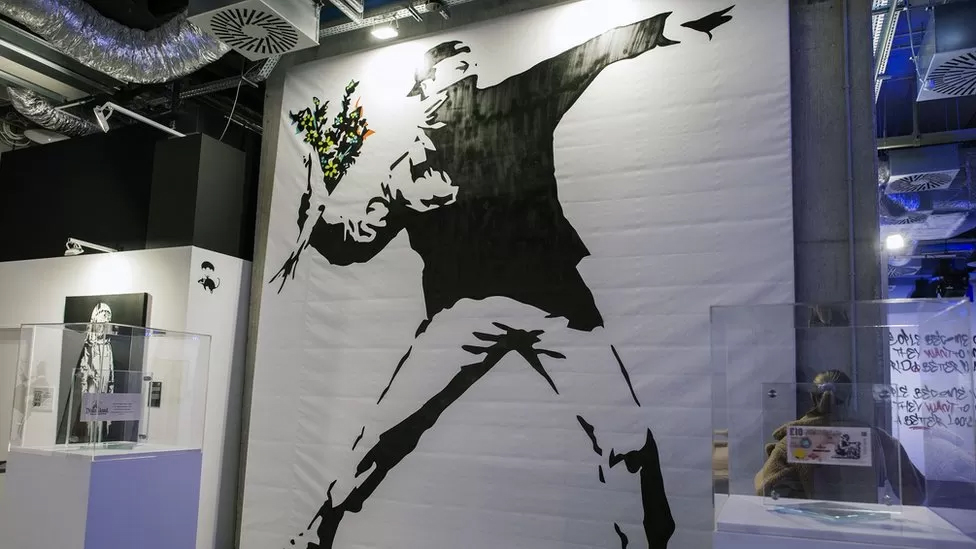 BBC_ Featuring more than 110 pieces from the anonymous Bristol-based artist, The Art of Banksy will open at 84-86 Regent St, London, in July.
The artworks include some of his best-known pieces such as Girl With Balloon and Flower Thrower.
The exhibition, which is not authorised by the artist, has toured across the world.
It has welcomed visitors in Melbourne, Chicago, San Francisco, Sydney, Washington DC, Boston, Tel Aviv, Auckland, Toronto, Miami and Gothenburg.
In 2022 it was also on show in Salford in a purpose-built structure.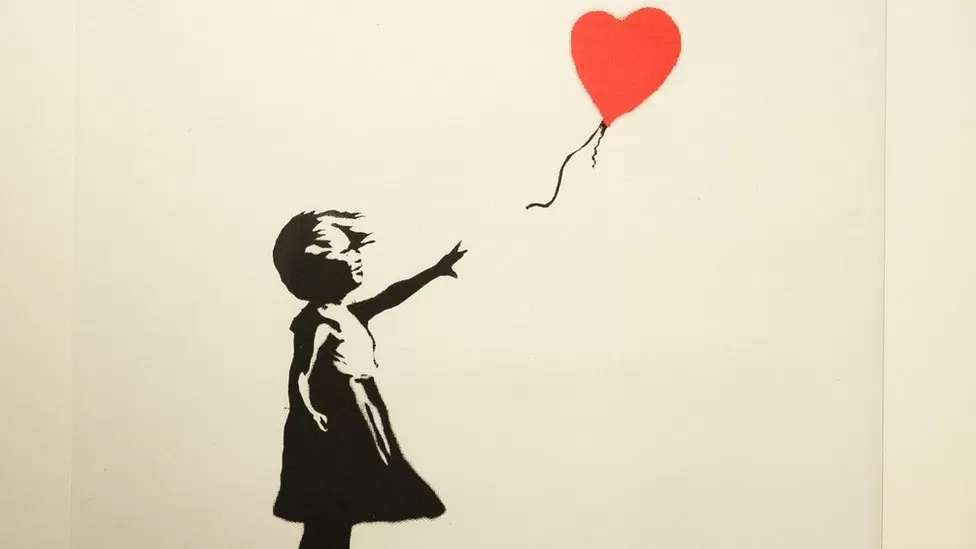 Rude Copper, which depicts a policeman holding up his middle finger, will also be included in the display.
Rising to fame by creating stencilled designs around his home city of Bristol in the early 1990s, despite worldwide following, Banksy's identity remains unknown.
The exhibition, which has not been authorised by the graffiti artist, with all the works included having been loaned by private collectors, will also include art that is going on display for the first time.
Organisers say the London exhibition will, for the first time, see close associates of the artist share their personal stories and give unique insight into some of the famous images.
The anonymous testimonials will also share details of how the street art stunts were devised.
In 2022 Banksy hinted his fans should shoplift from clothing store Guess in Regent Street, after he accused the company of using his art on their garments without permission.