Warhol estate loses U.S. Supreme Court copyright battle over Prince artwork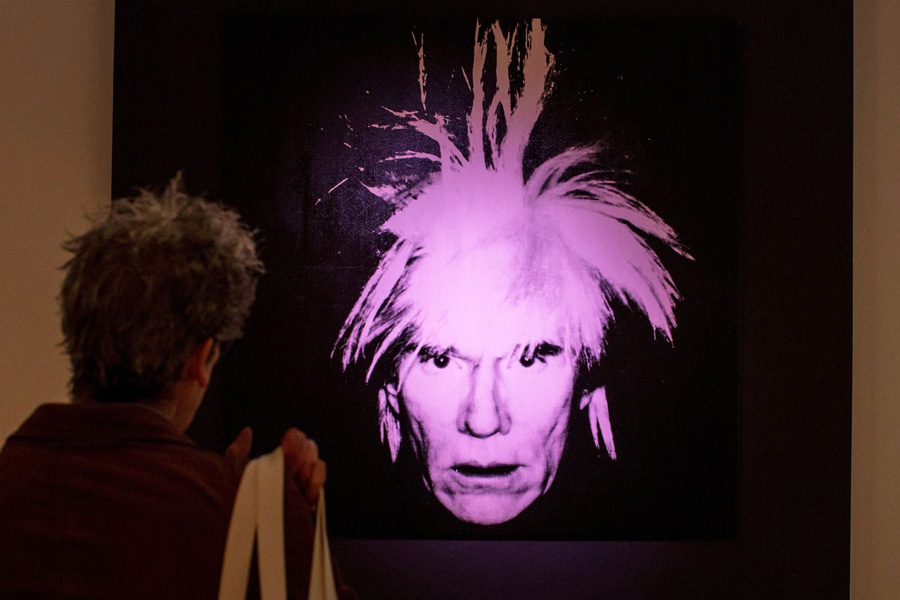 Rreuters_ Andy Warhol's estate lost its U.S. Supreme Court copyright fight with celebrity photographer Lynn Goldsmith on Thursday as the justices faulted the famed pop artist's use of her photo of Prince in a silkscreen series depicting the charismatic rock star.
The 7-2 ruling, authored by liberal Justice Sonia Sotomayor, upheld a lower court's decision that Warhol's works based on Goldsmith's 1981 photo were not immune from her copyright infringement lawsuit. But the ruling focused on the licensing of only one of Warhol's Prince images and did not deem the entire silkscreen series a copyright violation.
The film, publishing and recording industries welcomed the ruling. The case was watched closely in the art world and entertainment industry for its implications regarding the legal doctrine called fair use, which promotes freedom of expression by allowing the use of copyright-protected works under certain circumstances without the owner's permission.
Warhol, who died in 1987, was a foremost participant in the pop art movement that germinated in the 1950s. He created silkscreen print paintings and other works inspired by photos of celebrities including actress Marilyn Monroe, singer Elvis Presley, Britain's Queen Elizabeth, Chinese leader Mao Zedong and boxer Muhammad Ali.
At issue in the Goldsmith litigation was Warhol's "Orange Prince" series.
Vanity Fair magazine commissioned Warhol to make a Prince image to be published accompanying a story about the rocker, giving credit to Goldsmith for the source photograph. Warhol created 14 silkscreens and two pencil illustrations based on the photo Goldsmith took of Prince for Newsweek magazine in 1981, most of which were not authorized by the photographer.
Goldsmith, 75, has said she learned of the unauthorized works after Prince's 2016 death. She countersued the Andy Warhol Foundation in 2017 after it asked a court to find that the works did not violate her copyright.
Goldsmith said she was "thrilled" with the Supreme Court's decision, and called it a "great day for photographers and other artists who make a living by licensing their art."

'ARTISTIC COMMENTARY'
A key factor courts have used to determine fair use is the new use's purpose and character, including whether it is "transformative" by adding new artistic expression like parody, education or criticism.
Echoing a recommendation from President Joe Biden's administration, the Supreme Court focused on the specific use that allegedly infringed Goldsmith's copyright - a license of Warhol's work to Conde Nast - and said it was not fair use because it served the same commercial purpose as Goldsmith's photo: to depict Prince in a magazine.
Sotomayor distinguished that use from Warhol's pop art, like his famed prints of Campbell Soup cans.
"The Soup Cans series uses Campbell's copyrighted work for an artistic commentary on consumerism, a purpose that is orthogonal to advertising soup," Sotomayor wrote.
Andy Warhol Foundation President Joel Wachs said the foundation disagreed with the ruling but welcomed that it focused only on the Conde Nast license and did not "question the legality of Andy Warhol's creation of the Prince series."
The New York-based 2nd U.S. Circuit Court of Appeals had reversed a judge's ruling that Warhol made fair use of Goldsmith's photo by transforming her depiction of a "vulnerable" musician into a "larger-than-life" figure.
The 2nd Circuit decided that judges should not "assume the role of art critic" by considering its meaning, but instead decide whether the new work has a different artistic purpose and character from the old one. Under that standard, the 2nd Circuit said, Warhol's paintings were closer to adapting Goldsmith's photo in a different medium than transforming it.
Liberal Justice Elena Kagan wrote a dissent joined by conservative Chief Justice John Roberts, arguing for the artistic value of appropriation with nods to artists ranging from author William Shakespeare to painter Eduoard Manet to rock musician Nick Cave.
"All that matters" in the ruling issued by the court's majority, Kagan wrote, "is that Warhol and the publisher entered into a licensing transaction, similar to one Goldsmith might have done. Because the artist had such a commercial purpose, all the creativity in the world could not save him."
"In declining to acknowledge the importance of transformative copying, the court today, and for the first time, turns its back on how creativity works," Kagan said.
Cara Gagliano, an attorney with the Electronic Frontier Foundation digital rights group, praised the Supreme Court for construing the allegedly infringing use "narrowly" and cheered that the justices did not adopt the 2nd Circuit's "extreme interpretation" of the "transformative" fair use factor.
Harvard Law School professor Rebecca Tushnet criticized the ruling, saying that "in the course of disavowing any judicial ability to opine on art, the majority actually sets itself up as an art critic, deciding that Warhol image is essentially the same as a photo because it's just a picture of Prince."