Putin Orders Return of Famous Russian Icon to Church, Prompting Protests from Conservators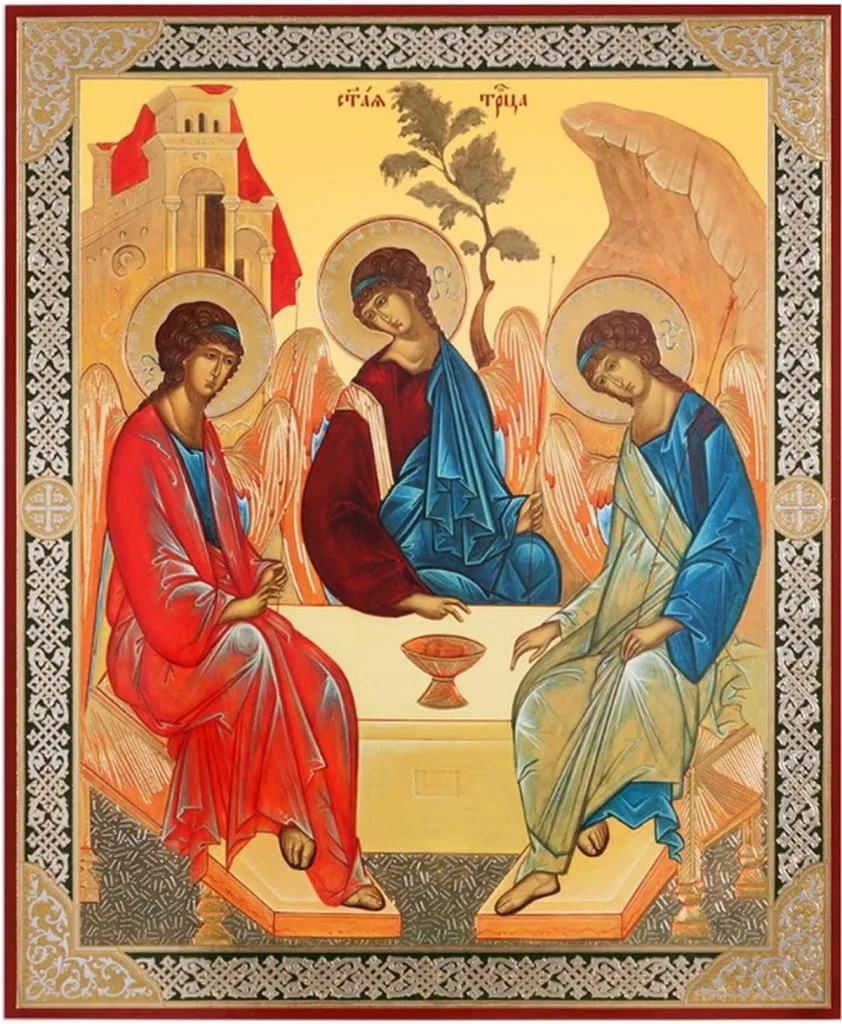 Artnews_ Russian President Vladimir Putin has ordered the State Tretyakov Gallery to return one of the country's most precious religious icons, Andrei Rublev's 15th-century Trinity, to the Russian Orthodox Church, as art experts worldwide warn that the artifact is too fragile for travel.
"All professional restorers unanimously say that the condition of the Trinity plaque is such that any movement of it, even for a short distance, is fraught with danger and the icon may simply [be destroyed]," art historian Alexei Lidov told theInsider, as quoted in the Art Newspaper.
The decree comes a week after the Hermitage Museum, also in Saint Petersburg, agreed to return the silver sarcophagus of Saint Alexander Nevsky to the church. The move has been criticized as a transparent ploy by Putin to sustain the support of the highly influential religious body for his protracted invasion of Ukraine, with theEconomistquipping, "The Kremlin drafts a much-loved icon for war propaganda."
The Russian Orthodox Church has previously demonstrated its support of Russia's war on Ukraine—which has suffered at least 100,000 casualties, according the the US Department of Security—by blessing Russian soldiers and promising glory in Heaven for those killed in duty.
The icon depicts three angels visiting the Prophet Abraham at the Oak of Mamre, as described in the Book of Genesis. The icon is regarded as one of the greatest visual representations of Trinitarian unity, and had been kept at the monastery until it was taken by the Soviet state.
Rublev's piece was commissioned to honor Saint Sergius of Radonezh of the Trinity Lavra of St. Sergius, outside Moscow, and was almost totally shrouded with a metal covering called a riza until 1904 by the order of Ivan the Terrible.
"It could simply be lost; it could disintegrate into several pieces," Pushkin State Museum of Fine Arts director Elizaveta Likhacheva told the official Russian news agency Tass. "It consists of three plates that are not very securely attached to each other."
TheArt Newspaper also quoted Putin's spokesman, Dmitry Peskov, who said that the transfer of the icon is "the prerogative of the ministry of culture" and "without a doubt was coordinated with the head of state." Andrei Vorobev, a former head of the catalog of the Russian Federation Museum collections and deputy director of the Tretyakov Gallery, however, told El País that Putin "does not have the authority to dispose of objects belonging to the state, included in the Russian museum collection" and "he has never had such authority."
Earlier this year, the Russian Ministry of Culture replaced the Tretyakov Gallery's general director after demanding the museum change its exhibits to be in line with the country's "spiritual and moral values."