Paintings by Grimsby grocer Herbert Rollett to be auctioned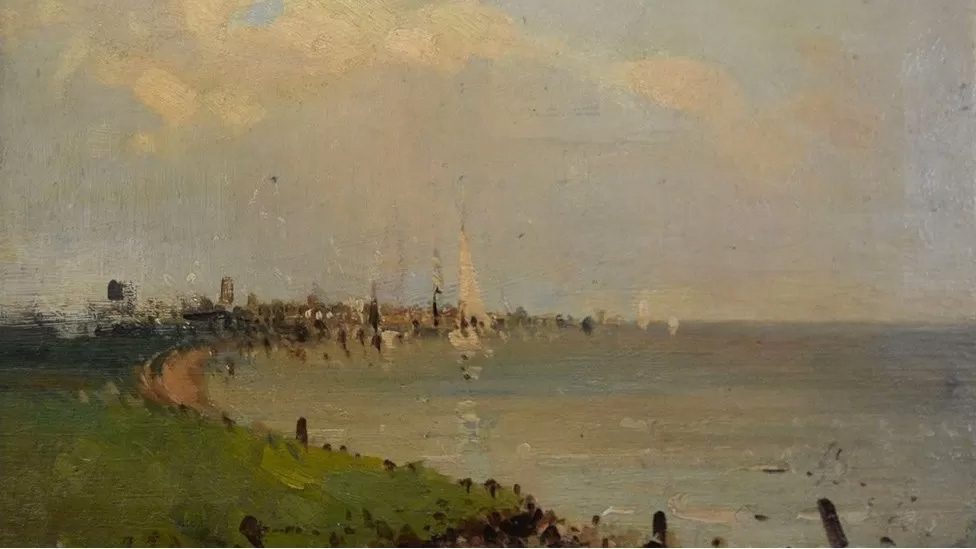 A collection of paintings from an artist who also worked as a grocer are to be auctioned after being discovered in his granddaughter's home.
BBC_ Herbert Rollett would get up at 05:30 to paint the Lincolnshire landscape before opening up his shop in Grimsby.
His work was exhibited in the 1920s at the Royal Academy and the Paris Salon.
After his granddaughter died a collection of more than 12 works was found covering the walls of her retirement flat in Essex.
Auctioneer James Laverack said the discovery "took the clearance team completely by surprise".
"They had no idea the Saffron Walden flat was packed with art - and they knew nothing about Herbert Rollett," he said.
"Fortunately they took the time to do an online search and they began to realise what they had on their hands."
Rollett was born in 1872 to a Lincolnshire farming family.
He was self-taught and only took up painting in his 30s exhibiting in local exhibitions and at art shows across the country. He died in 1932.
Many of the works up for sale featured in a major exhibition of Rollett's work at the Welholme Gallery in Grimsby in 1988.
Lots also include sketchbooks and work by his daughter Kathleen, who was also an artist.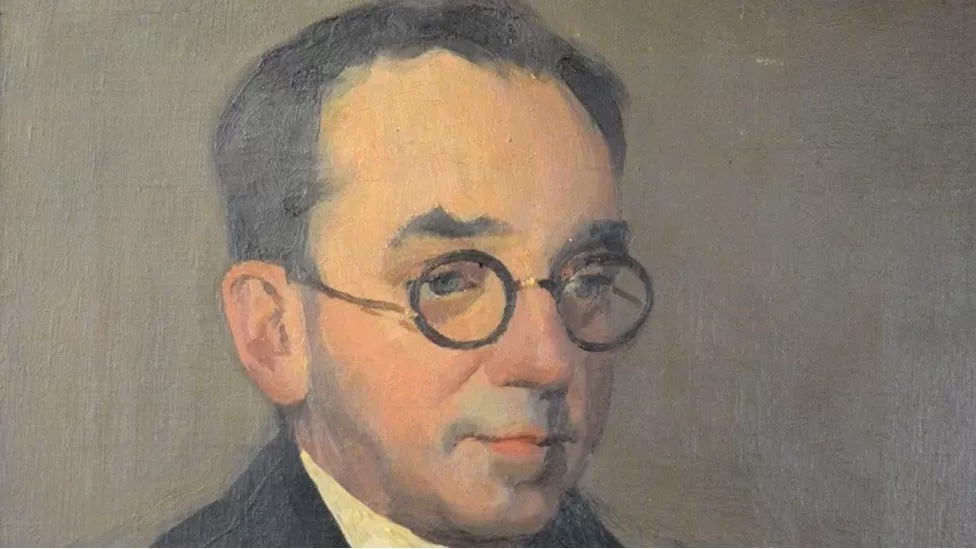 Herbert Rollett was a self-taught artist who started painting in his 30s
"It's a remarkable collection of the work of a quite remarkable artist," Mr Laverack said.
"A man who was serving groceries behind the counter of a shop in Lincolnshire whilst his paintings were hanging on the walls of the Royal Academy and the Paris Salon."
The sale is being held later by John Taylors Auctioneers in Louth.