Emin Mete Erdoğan`s solo exhibition "Over the Under" now open at Anna Laudel Bodrum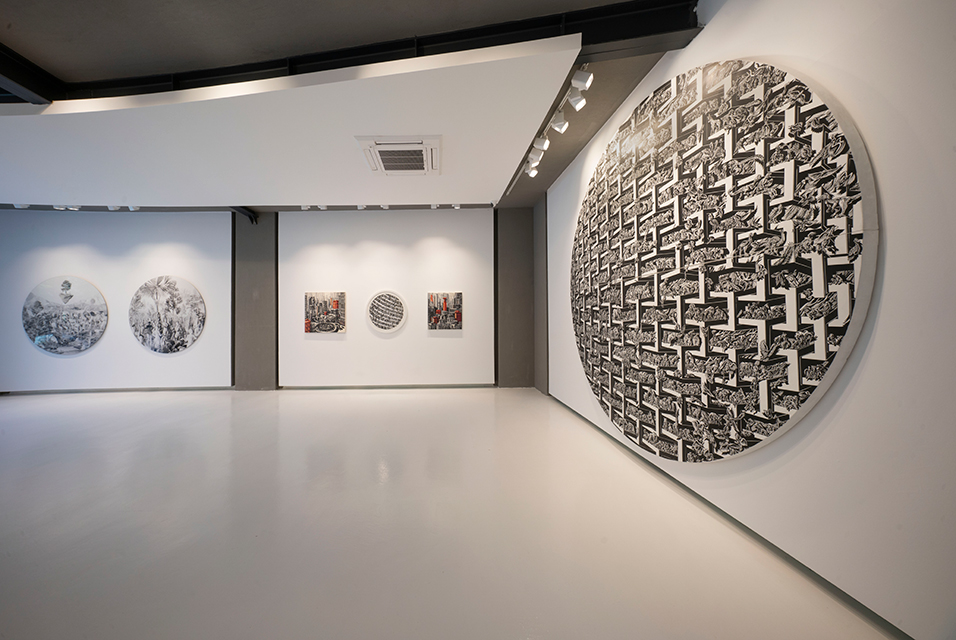 Artdaily_ Showcasing contemporary exhibitions with locations in Istanbul and Düsseldorf, Anna Laudel welcomes the summer season at ZAİ Yaşam with Emin Mete Erdoğan's comprehensive solo exhibition "Over the Under" which will be on display until 18 June 2023. Combining technical painting with classical painting techniques on daily concepts, Emin Mete Erdoğan invites art lovers to deepen their vision by providing conceptuality through constant repetition. Inspired by mythological stories and dialectical thinking, Erdoğan's works bring together different genres with a unique way of expression and disrupts the historical and cultural flow.

The exhibition features paintings, reliefs, sculptures and video works that the artist has produced since 2021 and will be on display for the first time, as well as works from his previous exhibitions, including "AD 4.000.000.000" and "Plants, Animals and Buildings".

Through his works, Emin Mete Erdoğan creates a space to purify, heal and re-personalise the past and present, east and west, and many other dichotomies with the power of majority and wholeness. In order to encourage the audience to question the existential ground that is pre-assumed and defined in a certain manner, Erdoğan manages to keep his compositions outside of the norms and conventional choice of images.

"Over the Under", which includes Erdoğan's striking and multi-layered works that create timeless and spaceless frames, can be seen at Anna Laudel Bodrum until 18 June 2023.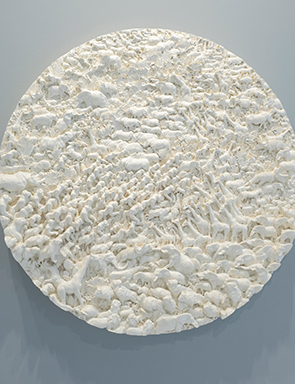 Erdoğan graduated from Marmara University, Faculty of Fine Arts, Painting Department. In 2013, he opened his first solo show titled "Entangled Cern Plans' in Sanatorium (Istanbul). Erdoğan's works took part in several group exhibitions including "No 3" (Nesrin Esirtgen Collection, Istanbul, 2014) and "The Break" (Kare Sanat, Istanbul, 2014). The artist participated in Miami Pulse 2013, Contemporary Istanbul 13, 14, 15, 16 and 17, ArtInternational İstanbul 2014, Art Stage Singapore 2016, Art Dubai 2016 and 2018, Variations on "An Andalusian Dog" (Istanbul, 2015), In 2015, He opened his second solo show titled "Entroforming'' in Xist Gallery (Istanbul). Erdoğan is featured in the book "Gestalten Illusive – Contemporary Illustration Part Four'' published in 2015

Welcoming art lovers in its new building in Gumussuyu, Istanbul as of September 2021, Anna Laudel continues to host extensive exhibitions where Turkish and international artists exhibit their works, and to represent its artists at international art fairs. Spreading over 1,000 square metres, Anna Laudel offers a spacious arts environment where multiple exhibitions and events can be held at the same time. Dedicated to becoming one of the leading dynamic contemporary art centres in Istanbul, the gallery aims to reach the widest audience possible by growing with the artists it represents.