Henning Larsen, Architectus, and Arup Selected to Transform the Canberra Theatre Centre in Australia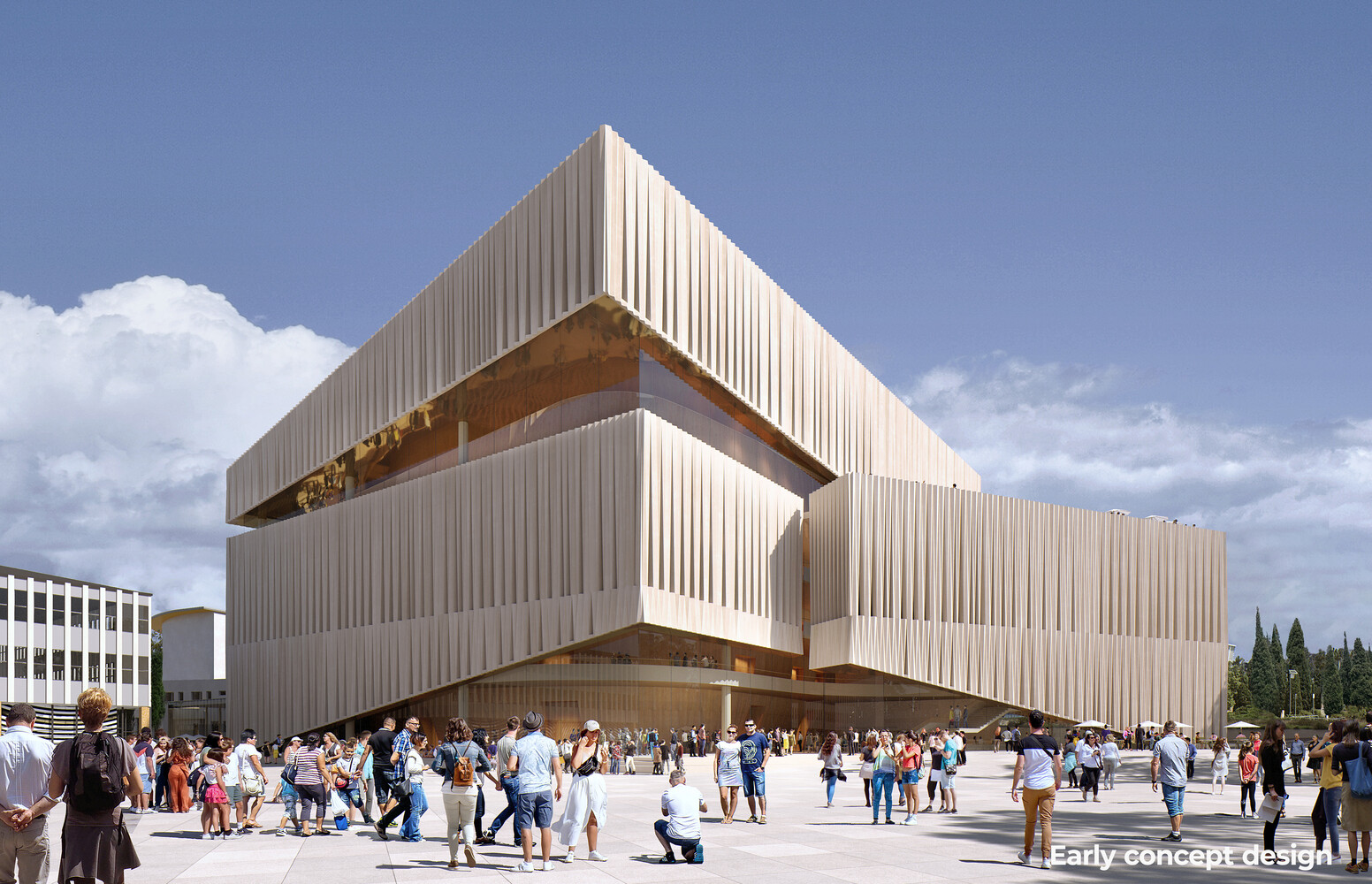 Archdaily_ The consortium formed of international studio Henning Larsen, Australian office Architectus, and global consultants Arup has been selected to transform the Canberra Theater Center into a vibrant and inclusive space. The project is developed in consultation with First Nations peoples to ensure that Canberra's Civic and Cultural District will become a welcoming space for both artists and audiences. The winning tender includes preliminary designs that depict a new theater building to be added to the district, in addition to the renovation of the Courtyard Studio, Canberra Theater, and The Playhouse.
According to the architects, the starting point for the design was the experience of the audience and the performers with the purpose of transforming the Canberra Theater Center into a national and international destination. All interventions aim to honor and reflect the history and character of the landscape by creating a cultural hub for the community, with its diverse heritage and artistic expressions.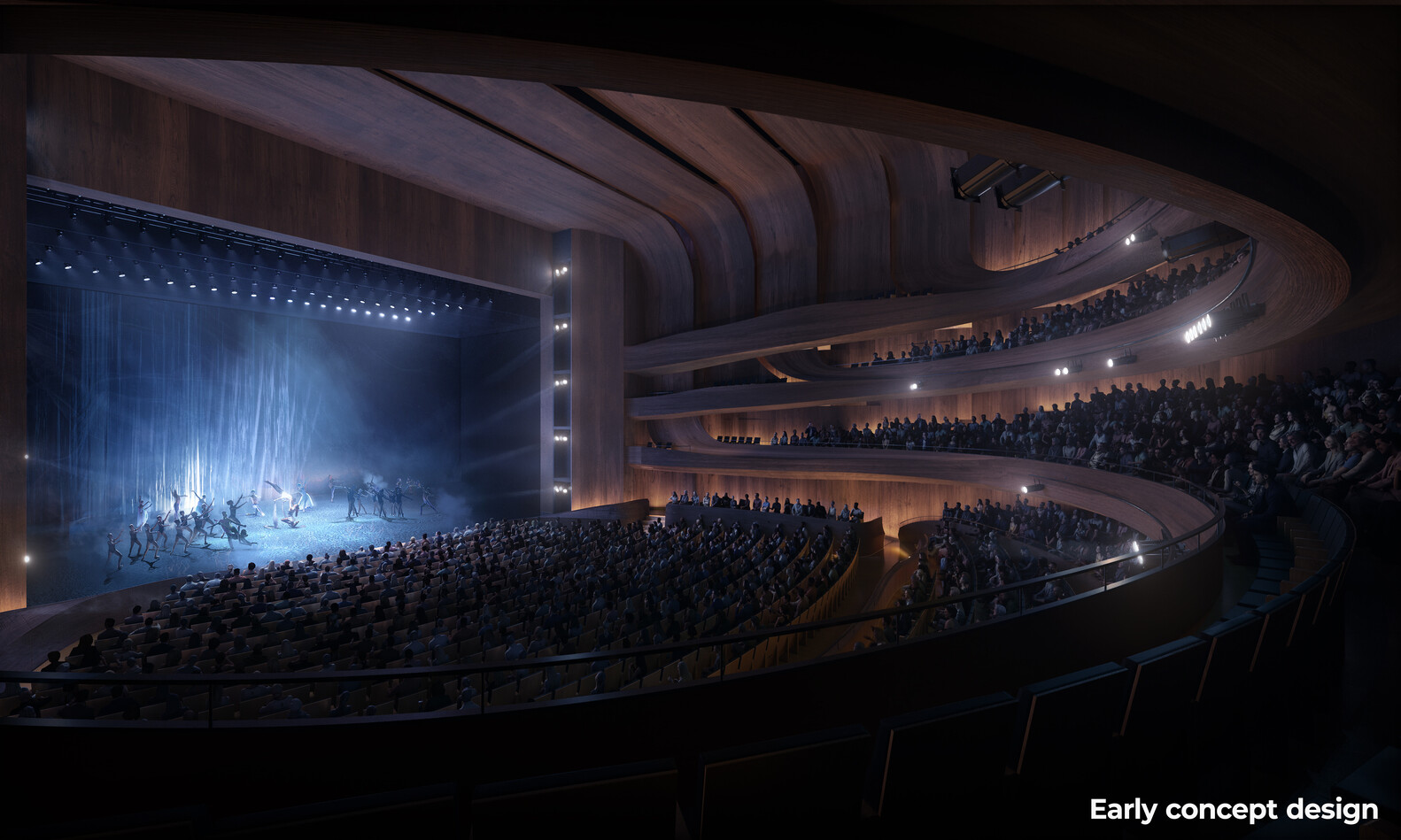 The design team also describes the project as an opportunity for storytelling through architecture, an "opportunity for the project to knit the stories of this place into the city establishing a transparent, connected and inviting Centre," in the words of Arup's Hannah Slater. To reflect this, the new 2,000-seat theater features a bold façade treatment with references to the landmarks of Canberra.
"We will approach the design process through the lens of the audience and the performers. We will continue to work from the inside out to create a National theatre with an international reputation. We will also work from the outside in to create a theatre that is enmeshed in the city and landscape, one that holds its place in the context of Canberra's ensemble of National culture and arts buildings and brings vibrancy to the Canberra Civic and Cultural District. – Dr. Stephen Long, Architectus Principal, and Public Sector Leader"
Recently, Henning Larsen has recently been announced as one of the finalists in the Opera House of the Future Competition in Düsseldorf, with the purpose of creating a new cultural institution in the city. Similarly, Australian-based architecture and design office Architectus has also been selected as part of the winning team to design and reinvigorate Powerhouse Ultimo, a contemporary museum in Sydney. The winning team consists of Durbach Block Jaggers Architects, Tyrrell Studio, Youssofzay + Hart, Akira Isogawa, Yerrabingin, Finding Infinity, and Arup, together with Architectus. Arup is currently collaborating with Foster + Partners to develop a series of stations for the first 171-mile section of California's High-Speed Rail.