Romance & Nature: Berkshire Museum displays collection from Hudson River School of Art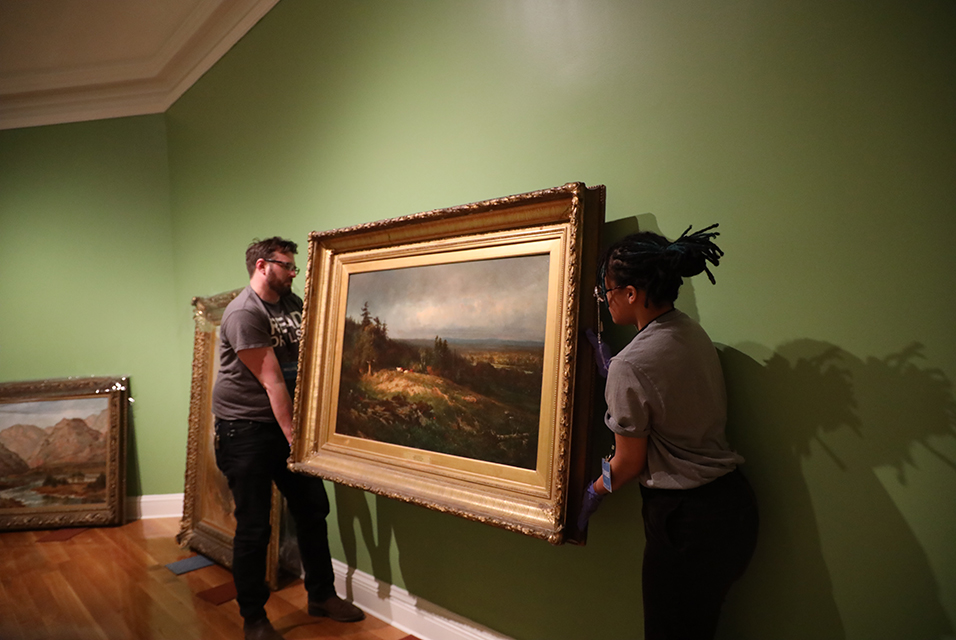 Artdaily_ Berkshire Museum offers a look into the deep history of the Hudson River School of Art with an exhibition featuring paintings from the Museum's collection. Works by artists Thomas Hill, Edward Moran, John James Audubon, among many others will be displayed in the Museum's second-floor gallery spaces.

Romance & Nature will be on display from Saturday, June 3 through Sunday, October 1. Tours of the exhibition will be offered on Saturday, June 3 at 12 pm, 1 pm, and 2 pm – advance registration is highly recommended. Tours are included with admission.

Berkshire Museum's Chief Curator, Jesse Kowalski, said this of the upcoming exhibition: "The Berkshire Museum is proud to present Romance & Nature: Art of the Hudson River School, which features several paintings from the Museum's collection by many of the movement's leading artists. The Hudson River School romanticized the idea of "Manifest Destiny," depicting the grandeur of North American rivers, landscapes, and wildlife before the United States was settled by Europeans. The exhibition features captivating landscapes of the Rocky Mountains, Yosemite Valley, the Housatonic River, and a view of the fields and rolling hills of Great Barrington in 1849.

In a painting representative of the movement, on display will be Edward Moran's 1892 painting Henrik Hudson Entering New York Harbor, 1609 aboard his ship "Half Moon" which also presents a Native American watchfully observing the explorer traveling toward what is now the Hudson River. In addition to works by Moran, the exhibition features paintings by Albert Bierstadt, George Inness, Thomas Hill, and others, along with a series of wildlife prints by John James Audubon."

Berkshire Museum plans to announce further docent tours and an event featuring a guest speaker – more information to come.