Venice Recommended for UNESCO's Endangered Site List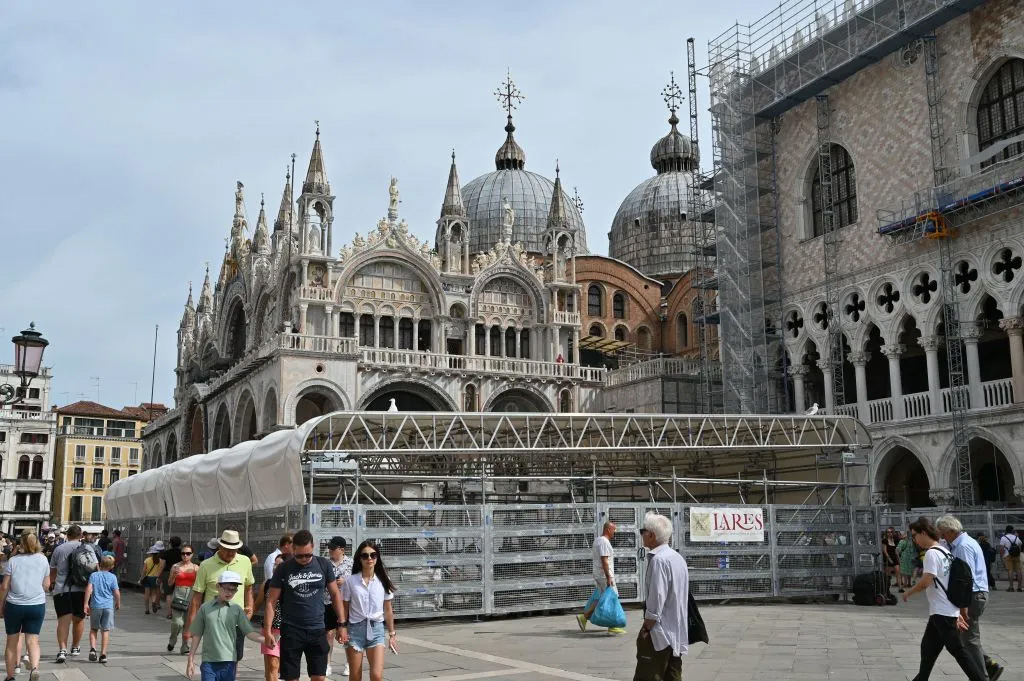 Artnews_ The United Nations agency UNESCO, which oversees policies related to cultural sites, says it will recommend that Venice be designated to its list of culturally important locations at-risk of being irreparably damaged. The cultural agency says that the historic Italian city faces peril on multiple fronts, including the effects of climate change, mass tourism and urban development.
In a document released on Monday, the World Heritage Committee, the body of the UN agency that governs the heritage sites' designations, said that the Italian government has not made enough progress in implementing protective measures to antique city.
In 2021, UNESCO pushed Italian policy makers to detail further efforts to conserve the Italian city. Italy's former Culture Minister, Dario Franceschini, said emphasis on Venice's sustainability "must remain high."
Climate science advocates have closely watched the environmental effects on the Italian island's fragile infrastructure. Meanwhile, warning from the cultural agency have been ongoing. In 2019, UNESCO warned the Italian city about the problems associated with cruise ships passing through Venice's main lagoon that threatened the stability of its underwater infrastructure.
In August 2021, the Italian government banned large commercial vessels from entering the island's San Marco and Giudecca canals in response to the agency's warnings. The agency has for years issued statements on the threats posed by rising sea levels and temperatures on other cultural heritage sites.
Some detractors of UNESCO's designations, including Italian officials of the government's culture ministry, say that tourism remains an important economic driver for the water-locked city.
The recommended designation, which is meant to spur preservation efforts of at-risk cultural sites, is not yet final. A vote on Venice's status on the endangered list will take place in September when the agency's 21 member organizations meet at a forthcoming summit in Riyadh, Saudi Arabia.
The agency said maintenance of the protective sea walls implemented by Italian officials after the warnings should continue. UNESCO officials in their statement also said the Italy cabinet overseeing culture has not cooperated with efforts to further collaborate on measures aimed at addressing environmental damage to Venice's ecosystem.