Turn the Met`s Masterpieces into Gaming Accessories with a New Augmented Reality App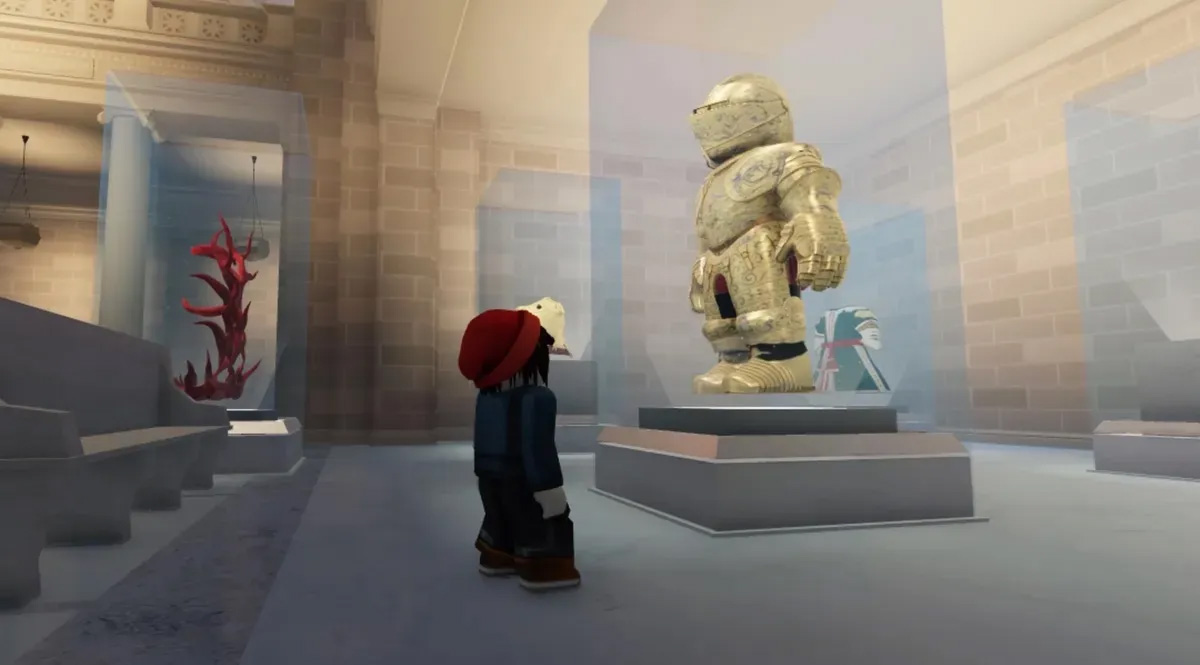 Artnews_ The Metropolitan Museum of Art in New York, repository of many millennia of art history, is sending its masterpieces into the digital realm.
Today the museum rolled out Replica, a new augmented reality app that allows users to engage with a virtual version of its collection. The app is a collaboration with Version and can be accessed with the gaming platform Roblox, which now hosts digital recreations of the Met's Fifth Avenue facade and Great Hall—complete with a pixel-perfect copy of Kent Monkman's diptych mistikôsiwak: Wooden Boat People (2019). The app can be downloaded for free on iOS and Android devices.
With Replica, users can scan popular works at the museum such as Vincent van Gogh's sunny Self-Portrait with a Straw Hat (1887) and then transfer them to Roblox. The rollout of Replica follows the museum's recent, short-lived partnership with Verizon, Met Unframed, which offered homebound art-lovers in 2021 the chance to explore around a dozen of its digitally rendered galleries.
In a statement, Max Hollein, Met director and chief executive, lauded Replica for "transforming the way visitors engage with art and crafting a captivating, fun and truly unique journey through the museum." The new app, he added "is a testament to the Met's ambitious exploration of educational initiatives that inspire playful connections with art in the museum as well as in the digital realm."
The Met is one among many museums worldwide unveiling virtual and augmented reality initiatives in a bid to entice younger audiences. (Augmented reality, opposed to virtual reality, is when digital images are superimposed over what a person sees in the physical space before them.) In 2022, for example, the National Gallery in London created a game that allows users to curate their own art collections.