Statuary Heads of Two Greek Gods Found in Central Turkey`s Ancient City of Aizanoi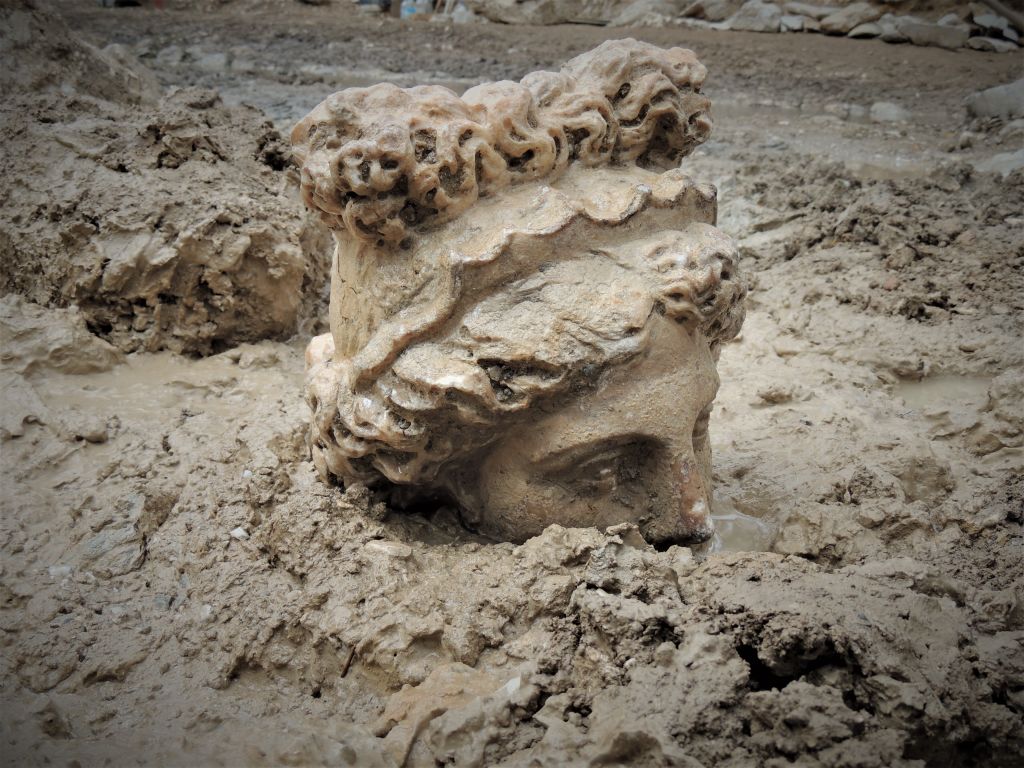 Artnews_ Recent excavations in the ancient city of Aizanoi, located in the Çavdarhisar district of modern-day Turkey, have uncovered the statuary heads of two Greek gods, Aphrodite and Dionysus, according to
theGreek Reporter.
Aizanoi, a site on the UNESCO World Heritage Tentative List since 2012, was settled as early as the second millennium BCE and came under Roman control around 133 BCE. The site is home to a number of monumental public buildings that date from between the early Roman empire through the 3rd century CE, including one of the most well-preserved Temples of Zeus in the world.
The corresponding bodies were discovered during an earlier excavation in a creek bed in the ancient city that, according to the excavation coordinator Gokhan Coskun, of Dumlupinar University, suggests that there may have been a sculpture workshop in the area.
More importantly, the heads "show that the polytheistic culture of ancient Greece existed for a long time without losing its importance in the Roman era," Coskun told Anadolu Agency.
The statues are not the first to be discovered at the site. In August 2021, a statue of Hygieia, the Greek goddess of health and cleanliness, was found at Aizanoi, also without a head.
At the time, Coskun said previous digs had uncovered items related to Hygieia, which "makes us think that there may have been some construction and buildings related to the health cult in Aizanoi during the Roman era."
While Turkish archaeologists have led excavations at Aizanoi for nearly a decade, the site was first discovered in 1824. The German Archaeological Institute began excavations there in 1830 and continued working through 1926. The dig restarted in 1970 and continues to this day.