A British Couple Found a Lost John Constable Painting Worth as Much as $2.5 Million in a Guest Wing of Their Castle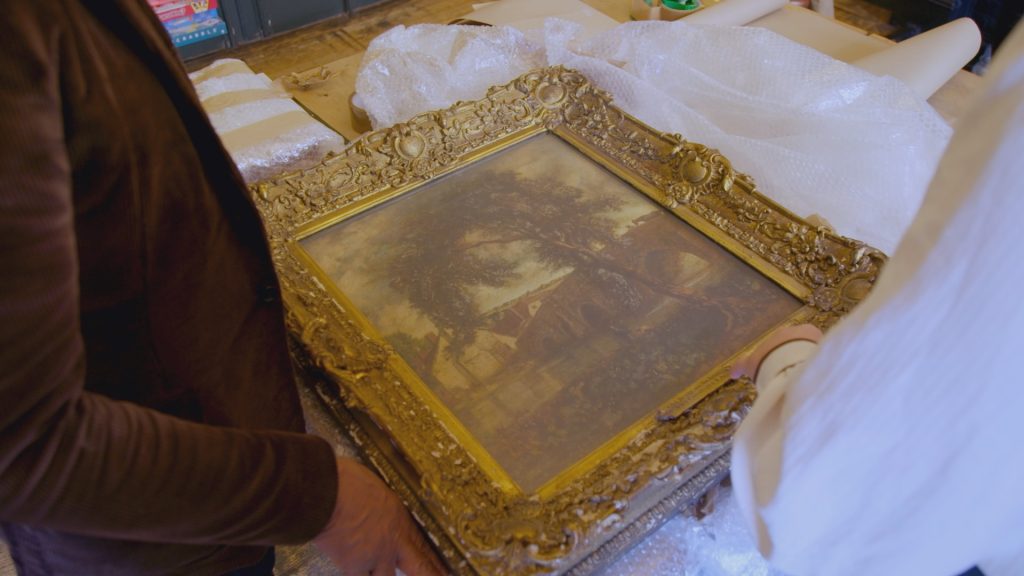 Artnet_ A British couple hit the jackpot when they realized that a painting they'd found in the guest wing of their 16th-century castle in Scotland is the work of John Constable. The aristocrats now plan to sell the valuable artwork, which is worth more than $2 million, and will spend the proceeds on maintaining the castle and surrounding 600-acre estate, according to the MailOnline.
Craufurdland Castle, which lies 25 miles south of Glasgow, is currently run by its 29th "laird," or owner, Simon Houison Craufurd and his wife, Adity, and has been in his family's possession for 800 years. It currently offers various services like accommodation and outdoor sports, but the maintenance costs can soar above £100,000 ($127,000) a year, meaning the couple may one day be forced to sell the estate rather than pass it on to their children.
As a quick moneymaking scheme, the couple appeared on Millionaire Hoarders, a new British TV show airing on Channel 4 that follows antiques experts as they go on treasure hunts in old homes. The painting had been dismissed as a fake 10 years ago, when it was taken to be assessed at an auction house. On camera, however, it was revealed to be a previously unknown painting by John Constable, one of England's most famous landscape painters.
The find was the result of a six-month investigation by the show's specialist Ronnie Archer-Morgan. After further scientific analysis is done to confirm the finding, the work could hit the auction block with a possible high estimate of £2 million ($2.5 million).
The painting, of a tree next to a bridge, is titled Old Bridge over the Avon and is signed with Constable's name. Archer-Morgan identified a real bridge matching the image over the River Thames at Abingdon, Oxfordshire, which led him to believe that the work may have been mislabeled. The painting was made in the 1820s, a decade where it can be shown that Constable was in Abingdon, thanks to evidence from his sketch books at the time.
The TV expert also looked into archival documents still kept at the castle that show that the work was acquired in 1918 from the painter and art collector John Postle Heseltine, who is known to have collected works by Constable.
"It's funny because it's a painting that I have seen I don't know how many times and I have never actually paid any attention to it," Craufurd said of growing up with the work. "The potential that the painting could bring to what we want to with the estate going forward is not just life changing just for us—it's a legacy that will, I would hope, go on for generations and generations."