Lorenzo Quinn bronze to be offered at La Belle Epoque Auction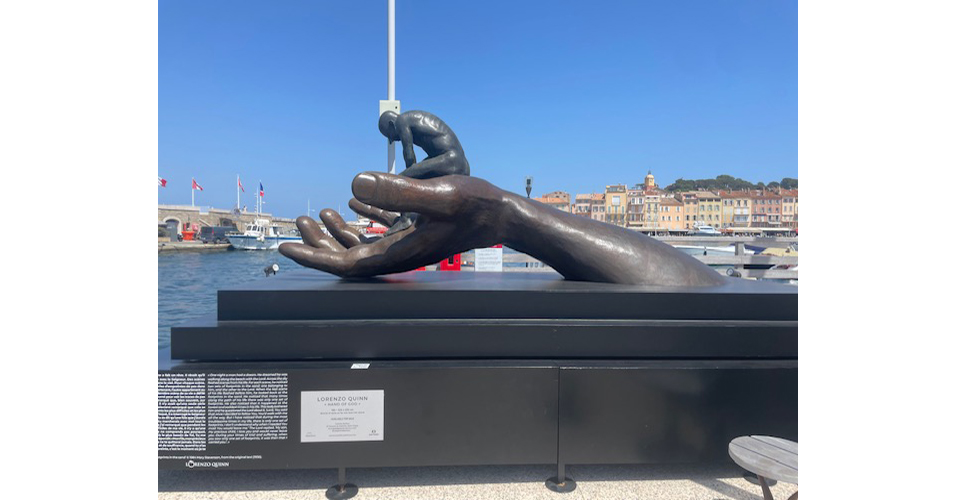 Artdaily_ Internationally acclaimed sculptor Lorenzo Quinn, whose legendary actor father was Anthony Quinn, is the toast of St Tropez this summer with his exclusive open-air "Hands On" exhibition of five monumental artworks in the heart of the Cote d'Azur, presented in conjunction with Galeries Bartoux and the town of Saint-Tropez.

The most popular of all the sculptures is the 17 foot long bronze "Hand of God" which was inspired by Quinn's earlier, much smaller 10" H x 8" D x 12" W bronze on marble base called "Trust", going on exhibit this week at La Belle Epoque Auction House in Manhattan, where the piece goes up for auction on August 19th with an estimate of just $2-3000.

Known for his skillful use of the hands, Quinn aims to establish dialogue with his viewers through an intelligible and universal language. His figurative artistic approach conveys his passion for eternal values and authentic emotions such as peace and unity, through the use of hands.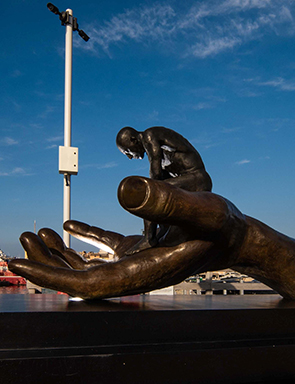 Quinn grew up in the US and Italy working most notably for the United Nations in New York as well as The Vatican. He was commissioned to create a sculpture on the occasion of the 8th Centenary of the death of Saint Anthony (Patron Saint of Travelers). Lorenzo Quinn "Hands On" Exhibition opened in mid-July 2023 and runs through October in Saint-Tropez.